Advancing the prebiotics market
Advancing the prebiotics market
In this Q&A, a trade association leader shares his perspective on considerations affecting the prebiotics market.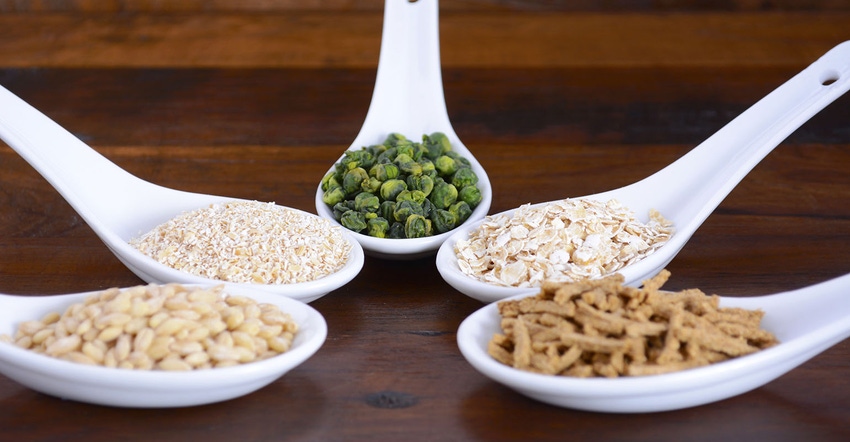 From research labs to retail shelves, prebiotics are taking central stage. However, like many of their nutritional predecessors, growing pains are part of the process. Factors such as the burgeoning field of study and uncertainties regarding a standardized definition (in a global marketplace, no less) are contributing to short-term and long-term needs for this category to be optimized.
In this Q&A, Natural Products Insider asked representatives from a trade association, and the legal and scientific communities to share their perspective on considerations affecting the prebiotics market.
Natural Products Insider: How are prebiotics defined?
Len Monheit, executive director, Global Prebiotic Association (GPA): There is no current regulatory definition of a prebiotic, at least in North America. Many wrongly persist in defining prebiotics as fiber, which is not the case. The most widely cited definition comes from the International Scientific Association for Prebiotics and Probiotics (ISAPP). This was a definition created from an academic consensus process and released in 2016. Since then, more science has accumulated, including science on mechanisms of action of prebiotics. You also have the requirement that to be effective, a definition must be simple and non-ambiguous. For that reason, the GPA has worked from the ISAPP definition to adjust it slightly to respond to that need for simplicity, but also to account for the evolution of the science. The GPA definition, also consensus generated within industry, is, "A nutritional product and/or ingredient selectively utilized in the microbiome producing health benefits."
Natural Products Insider: What types of interactions are fueling prebiotic advancement?
Monheit: There is an increasing interest in prebiotics and the microbiome. Prebiotics will be an interesting avenue for personalization, so diagnostics and tech companies are increasingly working with the research community. There is increasing alignment in the research community that the addressable health conditions for prebiotics will reach much farther than gut health, and that there are at least half a dozen mechanisms by which prebiotics interact with the microbiome—in addition to simply feeding beneficial bacteria. There is also increasing alignment that traditional food sources in the current North American diet provide inadequate sources of prebiotics such as fiber and resistant starch, so other strategies are required.
Natural Products Insider: Can you share some insight regarding prebiotics and dietary fiber labeling?
Monheit: First, not all prebiotics are fiber. While fiber within food—and what constitutes a fiber—has been an FDA priority the past few years, the initial list of what FDA considered a fiber was hotly contested when first released. Companies actually stalled product launches while this uncertainty prevailed, and when the original list was published, these products came to market, and the ones not fortunate to be on FDA's initial list, went the petition route, and FDA has responded by acknowledging many, with some still under evaluation. But that's fiber, and it's again really important to note that not all prebiotics are fiber and not all fibers are prebiotics. Companies that are providing prebiotics that are not fiber are trying to figure out how to promote this fact on both front and back of pack. Increasingly, products on the market are containing multiple prebiotics, including some that are fiber, so that they can make both the prebiotic and fiber claim legitimately.
This article was excerpted from Natural Products Insider's digital magazine on prebiotics. Click the link to read the full article, as well as additional content on the burgeoning prebiotics category.
Subscribe and receive the latest insights on the healthy food and beverage industry.
Join 47,000+ members. Yes, it's completely free.
You May Also Like
---