A 360° Approach to Supplement Safety: Implications for Product Innovation and NDI Compliance – webinar
A 360° Approach to Supplement Safety: Implications for Product Innovation and NDI Compliance – webinar
Now available on-demand.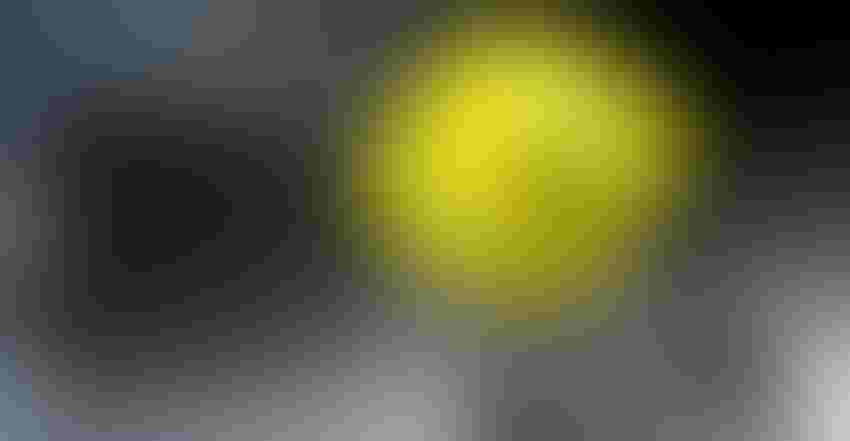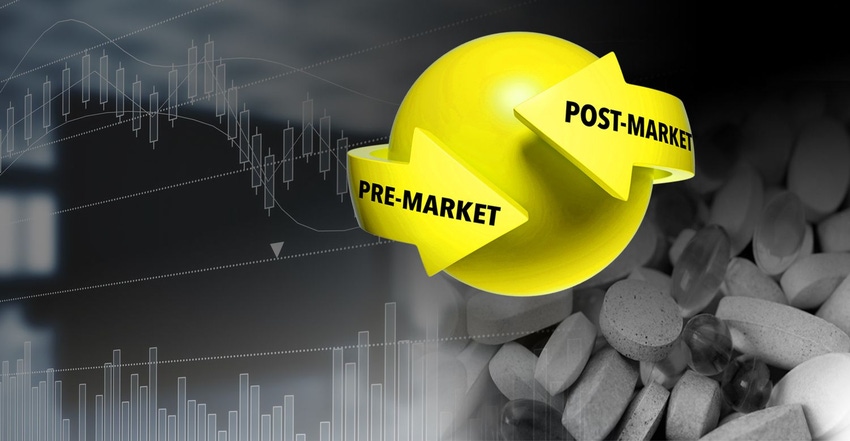 Ensuring product safety must be a priority for any responsible dietary supplement company—especially marketers aiming to enhance consumer confidence in their new products. This webinar will provide insights on how companies can improve regulatory compliance by implementing a "360-degree," holistic approach to product safety that integrates pre-market ingredient screening and assessment with post-market surveillance. Using the right safety assessment methods for new dietary ingredients (NDIs) and existing ingredients alike, with consideration of their use in specific product formulations saves time and resources. Post-market data on existing products can signal potential safety problems and can also inform the development of new products, in particular multi-ingredient products. By leveraging both pre-market and post-market activities, companies can ensure their products meet FDA's safety standards and their consumers' expectations.      
Our presenters will discuss:
Regulatory requirements for ensuring product safety and conducting post-market surveillance

Pre-market approaches for evaluating ingredient safety and implications for NDI compliance

Leveraging post-market surveillance to inform product innovation

Integrating pre-market and post-market activities to enhance product performance in the market
Who should attend?
Chief Scientific Officers and Research & Development professionals

Regulatory and quality assurance professionals

Product safety professionals
Before registering, PLEASE test your system AND make sure you have Adobe Flash installed. We recommend using Chrome. If you are unable to view the live webinar due to system limitations, the on-demand version will be available within 24 hours of the live event and any questions can be sent to the email addresses present in the slide deck which is available for download in the platform 15 minutes prior to the live event and as long as the on-demand version is available (up to one year).
Cost: $299
CRN Member Discount Code*: CRNMember (enter in coupon block and press "Apply Coupon(s)" and check that the amount owing reflects the discount)
*Non-CRN members using the discount code will be charged back the discounted amount. 
Moderator: Andrew Shao, PhD – CRN
Presentations and speakers
Regulatory requirements for dietary supplement product safety and post-market surveillance – Sibyl Swift, Ph.D., Special Assistant, Office of Dietary Supplement Programs, CFSAN, FDA
Pre-market approaches for assessing ingredient safety: Implications for NDI compliance – Amy Roe, PhD, Principal Toxicologist, Procter & Gamble 
Analysis of post-market surveillance data to inform product innovation – Rick Kingston, President, PharmD, SafetyCall
Integration of pre-market and post-market activities to enhance product performance in the market – Jiang Hu, PhD, DABT, Associate Fellow of Global Scientific Affairs and Product Safety Herbalife Nutrition & Kristy Appelhans, MS, NMD, Sr Director, Global Consumer Safety, Herbalife Nutrition 
Moderator and speakers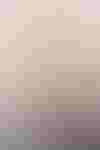 Andrew Shao, Ph.D.
Interim Senior Vice President, Scientific & Regulatory Affairs, CRN
Dr. Andrew Shao has spent nearly two decades in the global nutrition industry, assuming leadership roles in various nutrition, scientific, regulatory and government affairs functions. Most recently, he served as regulatory & policy science director for Amway/Nutrilite. Prior to that, he held several roles for Herbalife Nutrition, including vice president, global nutrition policy and vice president, worldwide scientific affairs. Dr. Shao previously led CRN's science & regulatory affairs team from 2005–2011. Before joining CRN, he was a senior scientist at General Nutrition Corporation (GNC), and previously, in research and development at Kemin. 
Dr. Shao has advised governments around the world on science-based regulatory and policy reform on topics ranging from health claims, to risk analysis to regulation of botanicals. He is the author or co-author of over 60 peer-reviewed articles, abstracts, trade articles and book chapters, serves on the Editorial Board of several peer-reviewed journals, and is a member of the American Society for Nutrition and the Institute of Food Technologists. He is the immediate past President of the Tufts University Friedman School of Nutrition Science and Policy Alumni Association, and chairs the International Alliance of Dietary Supplement Associations (IADSA) Scientific Council.
Dr. Shao holds a Ph.D. in nutritional biochemistry and M.S. in human nutrition science, both from Tufts University, and a B.A. in biology from Brandeis University.
Speakers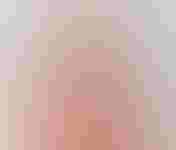 Amy L. Roe, PhD, DABT
Principal Toxicologist, Procter & Gamble 
Dr. Roe has over 20 years of experience as a practicing toxicologist in government, pharmaceutical and consumer product industries, through positions at both the U.S. FDA (NCTR) and The Procter & Gamble Company.  Her professional experience is in general, descriptive, and regulatory toxicology as well as specialized expertise in drug/xenobiotic metabolism and pharmacokinetics.  Her industry experience is quite broad and includes toxicology support of drugs, medical devices, herbal/dietary supplements, foods, and water filtration devices.  As a project leader, she has led multi-disciplinary drug development teams.  She is well-recognized externally in her field as evidenced by her service on a number of professional boards and committees including Executive Member (Secretary) of the American Board of Toxicology, USP Dietary Supplement Expert Committees, SOT Regulatory & Safety Evaluation Specialty Section (Vice-President), and an NIH/NCCIH Expert Advisory Panel related to natural product-drug interactions.   Dr. Roe is currently serving as co-chair of the hepatotoxicity sub-committee of the newly formed Botanical Safety Consortium.  She also serves on the Editorial Board of Applied In Vitro Toxicology, and she is an Adjunct Assistant Professor at the University of Cincinnati, Department of Environmental Health and Molecular Toxicology.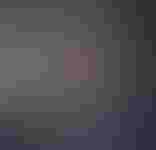 Rick Kingston, PharmD
President, Regulatory and Scientific Affairs, SafetyCall
Rick Kingston PharmD is the President, Regulatory and Scientific Affairs at SafetyCall International P.L.L.C., a multidisciplinary healthcare firm academically affiliated with the University of Minnesota and focused on providing consumer product manufacturers' services in the area of post-market medical surveillance, regulatory reporting support for adverse events, and product safety. His training and academic career spans 35 years including previously serving full time in the Department of Experimental and Clinical Pharmacology at the University of Minnesota, progressing through the ranks of Assistant, Associate and full Professor and currently serving as Clinical Professor of Pharmacy.  He also holds an Adjunct appointment at the Rank of Professor at the University of Mississippi College of Pharmacy and its National Center for Natural Product Research which is co-funded by the US FDA.  He has published and presented extensively in the field of clinical toxicology and regulatory policy, and serves on numerous scientific panels, advisory boards and non-profit professional organization scientific committees advising on issues of product stewardship, science and safety.  His professional expertise spans the areas of consumer product post-market surveillance, natural product toxicology, clinical toxicology and pharmacology, injury prevention, poison control, toxicology and product safety regulatory policy.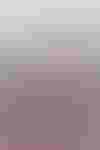 Dr. Kristy Appelhans, MS, NMD
Sr. Director, Global Consumer Safety, Herbalife Nutrition
Dr. Kristy Appelhans is the Senior Director of Global Consumer Safety at Herbalife Nutrition. To date, she brings nearly 20 years of experience working in a diverse capacity within the health and fitness industry. 
Dr. Appelhans completed her undergraduate education in Clinical Nutrition in 2003 and subsequently completed her Doctorate in Naturopathic Medicine in 2007. She has been in private practice since 2009. In 2016, Dr. Appelhans also completed a Masters in Science in Regulatory Affairs.
As the head of Global Consumer Safety at Herbalife Nutrition, Dr. Appelhans oversees a comprehensive global post-market safety surveillance program and nutrition safety education. She is also frequently involved in various industry-related harmonization and regulatory projects, including her advisory contributions in 2012 in collaboration with other organizations in the completion of IADSA's (International Alliance of Dietary Supplement Associations) Global Guide to the Handling of Adverse Event Complaints. Amongst her numerous publications related to global food and dietary supplement safety and surveillance, Dr. Appelhans most recently co-authored a chapter on post-market safety surveillance in the book titled New Product Development in Nutraceutical and Functional Foods: from concept to market.
With Dr. Appelhans' leadership, a dynamic team of health, science, and consumer relations professionals are able to support Herbalife's markets globally in properly managing, assessing, and addressing all health-related inquiries, including adverse events. Additionally, Dr. Appelhans is the key point person for the implementation of appropriate operating procedures, technologies, and standardized nomenclature which are necessary for the Company to conduct meaningful post-market data trending and signal detection in the interest of consumer safety.
Jiang Hu, PhD, DABT
Associate Fellow of Global Scientific Affairs and Product Safety, Herbalife Nutrition
Dr. Hu is an Associate Fellow of Global Product Science and Safety at Herbalife Nutrition. She joined Herbalife Nutrition as the Director of Scientific Affairs and Product Safety in 2013, responsible for Scientific Affairs function in several region markets over the past five years. In her current role, she oversees Scientific Affairs function in North America market, and is responsible for pre-market safety assessment of ingredients and products, as well as global clinical research strategies at Worldwide Research & Development department. Prior to joining Herbalife Nutrition, Dr. Hu held several positions at Kemin Foods, L.C. for ten years in the areas of product development, Scientific Affairs, and Regulatory & Legal Affairs.  Dr. Hu is a Diplomat of American Board of Toxicology since 2007, and her specialty is in descriptive and regulatory toxicology, and risk assessment of food ingredients and botanicals. She is a member of Risk Assessment Specialty Section and Food Safety Specialty Section of the Society of Toxicology (SOT). She also serves on the Food, Nutrition & Safety Program Leadership Council of the International Institute of Life Sciences (ILSI) North America Branch. She received her doctorate in Toxicology from Iowa State University and a bachelor degree in Preventive Medicine from Beijing Medical University.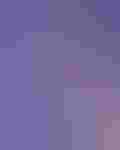 Sibyl Swift, Ph.D.
Special Assistant, Office of Dietary Supplement Programs, CFSAN, FDA 
Sibyl Swift, Ph.D., is a special assistant within the U.S. Food and Drug Administration's (FDA) Office of Dietary Supplement Programs. In this role, Dr. Swift works on special projects related to dietary supplements, including coordinating the Office's research agenda. She also uses her research experience to review dietary ingredient safety. Dr. Swift is a co-chair of the Botanical Safety Consortium, a collaboration between scientists from government agencies, such as FDA and the National Toxicology Program, as well as from academia and industry.
Before joining FDA, Dr. Swift was a research biochemist in the Department of Defense at the Armed Forces Radiobiology Research Institute. While at this facility, she collaborated with fellow investigators to create a novel model of polytrauma and also explored the efficacy of vitamin E isomers as radiation countermeasures. She completed a postdoctoral fellowship at the Uniformed Services University of the Health Sciences (USUHS) in a neuroendocrinology laboratory where she directed a Defense Medical Research and Development Program-funded grant exploring a novel method of inducing traumatic brain injury and its effect on stress response. Dr. Swift earned her Ph.D. in nutrition and M.S. in physiology at Texas A&M University. She is currently a member of the American Society for Nutrition and serves as an adjunct faculty member at USUHS in the Department of Military Emergency Medicine.
Subscribe and receive the latest insights on the healthy food and beverage industry.
Join 47,000+ members. Yes, it's completely free.
You May Also Like
---