Examining kratom's growing controversy, use in U.S.
Examining kratom's growing controversy, use in U.S.
In Part 1 of a new series of articles around kratom, Natural Products Insider explores why the plant is grabbing so much attention.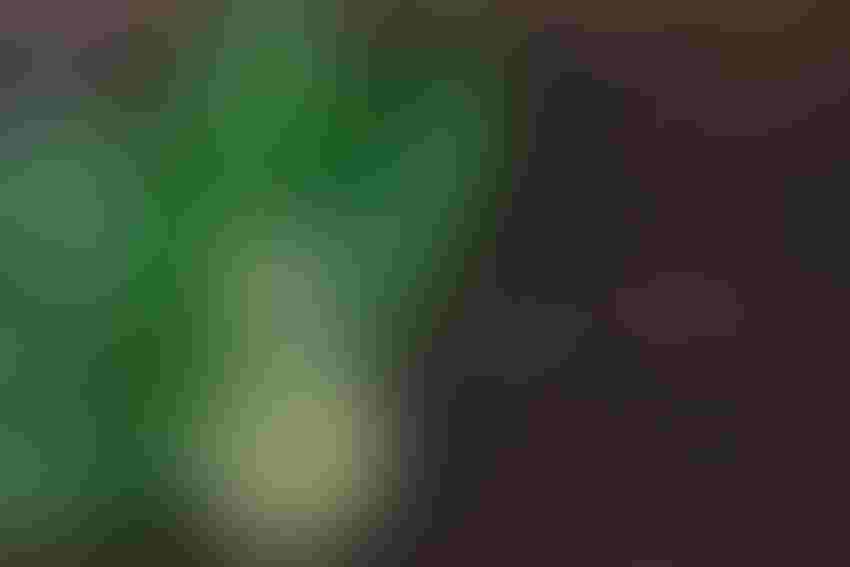 At a Glance
A growing number of lawsuits filed in the U.S. allege people died because of the kratom they consumed.

Millions of Americans have come across kratom as a potential solution for medical conditions from addiction to pain.

Many questions still remain about the health consequences of ingesting kratom—both good and bad.
Years of controversy around kratom are coming to a head as wrongful-death lawsuits steal U.S. headlines amid concerns that the plant is subject to feeble regulation and enforcement, especially at the federal level.
While families, attorneys, regulators and scientists all grapple to understand kratom's benefits and drawbacks, legitimate supplements companies selling this herbal substance in the U.S. might want to tread with care—lest they, too, find themselves in the same spotlight as their cagier counterparts.
Several lawsuits have arisen against various U.S. kratom distributors. Many of these cases allege people died because of the kratom they consumed. And while the details in these cases differ, the common thread throughout begins and ends with kratom, also known as Mitragyna speciosa.
Against these backdrops, kratom researchers, advocates and attorneys all hold disparate opinions about the plant's safety, efficacy, and how or whether U.S. federal authorities should control it.
Kratom raises numerous and complex issues. Because of those sprawling nuances, Natural Products Insider is exploring kratom—including the science, the applicable regulations and laws, legal actions and the opinions around it—in a series of articles.
In this first installment, we break down what makes kratom so controversial in the U.S. and why its use here has soared.
Traditional kratom, western kratom: light beer versus grain alcohol
Kratom, as many readers in the supplements sector know, is a tropical tree native to southeast Asia. For centuries, people in that region have chewed on kratom leaves to obtain its energetic effects, much like the coca leaf before it's processed into cocaine. And, throughout those centuries, turning to kratom in this way seems to have led to few addiction issues or deaths, largely because the doses are so low.
"In Malaysia, leaves are picked and immediately boiled into a tea, or what they call a 'juice.'"
That insight comes from Christopher R. McCurdy, a medicinal chemist, behavioral pharmacologist and pharmacist, and professor at the University of Florida's College of Pharmacy. Furthermore, McCurdy ranks as an internationally known expert on kratom and serves as an expert witness in some of the lawsuits that will be highlighted in this series.
The "juice," as McCurdy calls it, creates a somewhat weak portion of kratom.
"The water extraction (decoction) is not a very efficient way to concentrate the chemicals in the plant," he explains. "In Thailand, they pick fresh leaves and chew them—again, not a very concentrated way to utilize the material. The majority of individuals there use kratom to enhance their stamina and energy to work in the hot, humid, outdoor environment as laborers."
Like the coca leaf, though, problems with kratom crop up when it undergoes chemical changes. Contrast traditional kratom with its modern counterpart, made from dried and aged leaves, often concentrated into extracts and now sold—and to a large extent, unregulated—in the U.S.
"Some [manufacturers] take these dried leaves and make concentrated extracts that result in much more plant material being present in a product," McCurdy says, likening the effects of that process to those of drinking light beer compared to a shot of 151-proof alcohol.
"There are drastic differences in the products used in the West versus the traditional methods," he adds.
Thus, it may not necessarily be kratom itself that leads to problems, including side effects as passing as disorientation and others as distressing as dependence or as permanent as overdose.
Rather, the trouble—in the U.S., anyway—seems to originate with how kratom is processed, whether it's contaminated with any other substances, and a general lack of regulatory oversight.
Context matters: Why people in the U.S. turn to kratom
As the opioid crisis has continued unabated, and as post-traumatic stress disorder (PTSD) rates soar, millions of Americans have come across kratom as a potential solution for conditions including addiction, anxiety, depression, and even physical ailments including pain, coughing and diarrhea. A lot of people also find kratom helpful for taking the edge off everyday stress; that's why kratom bars, for example, have grown in popularity. In other words, kratom can bring different benefits to different users.
McCurdy agrees.
"The research that we and others are conducting does show medical benefits from kratom," he says. "These vary but most of what we have studied is the ability for kratom to be used as a treatment for opioid use disorder or opioid withdrawal. We have also looked at pain treatment in rodents and dogs. Other researchers have looked at pain as well, either acute pain or neuropathic pain. Many have looked at treatments for anxiety, mood enhancement and other neurological disorders. Still others have looked into diabetes treatments and cancer treatments. We have been laser-focused on opioid use disorders since that is where our funding has been."
The Virginia Department of Health notes kratom first arrived in the U.S. in the late 1990s yet remained under the radar here until opioid use ballooned into a full-fledged epidemic of dependence.
Anecdotes galore and some research, including McCurdy's, all indicate that kratom can indeed alleviate opioid addiction. Those suffering from PTSD also have turned to the plant.
While PTSD serves as a blanket term for many forms and sources of trauma, testimonials and some research show that military veterans often find relief in kratom. That seeming success opened kratom to a whole new demographic during Covid-19 and the associated lockdowns.
On the other hand, in a 2018 statement, then-Food and Drug Administration Commissioner Scott Gottlieb, M.D., cited scientific evidence that kratom contains opioid compounds associated with novel risks due to the variability in how kratom is being formulated.
An FDA "model, together with previously available experimental data, confirmed that two of the top five most prevalent compounds (including mitragynine) are known to activate opioid receptors ('opioid agonists')," Gottlieb said at the time. "The new data provides even stronger evidence of kratom compounds' opioid properties."
Two years earlier, by the time the virus reached the U.S., kratom already had achieved some notoriety, thanks namely to the Drug Enforcement Administration's 2016 withdrawal of its intent to classify kratom as a Schedule 1 drug, McCurdy says. Once Covid-19 hit and people struggled to adjust to government-enforced isolation and were largely cut off from seeing their health care providers, kratom use went up.
"I believe that the pandemic added to that," McCurdy says.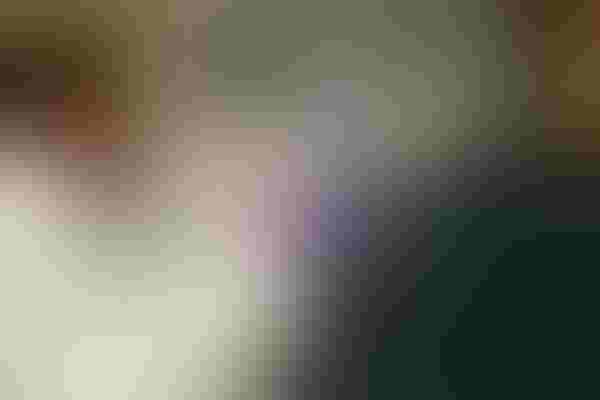 Dr. Christopher McCurdy works with solvents to quantify kratom alkaloid content in 2018. (Photo courtesy of University of Florida)
Millions use kratom, but how many exactly?
Overall, for a variety of reasons, kratom use has climbed. FDA, which is the agency principally charged with regulating herbs and other dietary supplement products, estimates that 1.7 million people in the U.S. take kratom. That figure is probably a little behind the times, given how long it takes the agency to collect and publish research on a regular basis.
To that point, McCurdy—who, again, specializes in kratom research—pegs the substance's consumption at closer to 15 million people in the U.S. He and his colleagues reached that figure after analyzing the volume of kratom imported into the country. They then allocated that amount across three types of user groups, leading to their conclusions.
About one-third of kratom users, McCurdy says, turn to the substance for a pick-me-up, like drinking a cup of coffee. Their consumption tends to stay low, ranging between about two and six grams once, maybe twice, per day. The next third ingests between two and 14 grams each day for anxiety and depression.
The final third seems to suffer the most ill effects, and the Naturopathic Physicians Medical Board (NPMB) agrees. These people are "using 16 to maybe 34 grams of kratom per day when they're dealing with acute and chronic pain issues and trying to wean off of more dangerous drugs," McCurdy tells Natural Products Insider.
The NPMB indicates in its kratom fact sheet for health care professionals that dependence risk heightens when "consumed in higher doses (more than 5 g/dose and more than 3 times/day) on a frequent basis … The risk of dependence development appears to be higher if the extract is used for harm reduction to mitigate opioid and illicit drug withdrawal or for self-treatment of pain."
That assessment comes as, online, countless people credit kratom for saving them from fentanyl, methadone, heroin and prescription narcotics. Others say kratom keeps their extreme anxiety, depression and pain at bay.
In a July 2023 LinkedIn post, Melody Woolf discussed the benefits of kratom for her.
"Because of the pain relief that kratom gives me, I was able to go downtown for date night and listen to one of my favorite bands … Without it, I would be back to using a walker and wheelchair."
The potency of the kratom products in the U.S.—especially the main chemical compounds in the plant, mitragynine and 7-hydroxymitragynine—likely help produce the effects that many users find so appealing.
As McCurdy pointed out earlier, when kratom enters the U.S., it's no longer in the form of a whole leaf. Instead, it's powdered. Then, when it is processed as an extract or a concentrate, much more of the plant material becomes bioavailable, as McCurdy noted when comparing the effects to those of light beer over grain alcohol."
At the same time, experts say some bad actors could be adding illicit ingredients that amplify kratom's strength or make it toxic—yet another aspect of the kratom debate to be covered in another installment in this series.
So much about kratom remains a mystery
For the moment, keep this in mind regarding kratom use and the apparent rise in related deaths: Many people—not all—who take kratom also use other drugs and drink alcohol.
With kratom in the U.S. already more potent than its natural form, ingesting these other substances alongside the plant increases the chances of harmful interactions. That muddies the complexities around the potential hazards of finished kratom products on the U.S. market.
To be sure, the wrongful-death lawsuits at the root of the kratom question reflect that uncertainty. Autopsies of some of the people who have died showed the presence of alcohol and other drugs.
Some had nothing other than kratom in their systems. This calls into question whether kratom was a leading factor in their deaths and/or whether pre-existing medical conditions contributed as well.
In short, many questions still remain about the health consequences of ingesting kratom—both good and bad. McCurdy says some human clinical trials are slated to start, "and hopefully we will learn a great deal in the next year or two."
Still, he adds, scientists will only just scratch the surface learning about safe amounts of kratom and for what uses: "Very little will be learned in these early trials about efficacy for any ailment."
As for why it has taken years to learn more about kratom, that boils down in part to the availability of highly trained specialists, as well as financial resources to conduct rigorous studies.
"[I]t costs an enormous amount of money to do this work," McCurdy says. "It is very labor-intensive and the instrumentation alone can cost more than the majority of homes in the U.S.A. per piece of equipment."
Dr. Christopher McCurdy handles kratom in the lab in 2018 as he investigates the plant for its pain addiction properties. (Photo courtesy of University of Florida)
Deaths tied to kratom
Until researchers know more, many Americans seeking information on the purported health benefits of kratom must rely on anecdotes from consumers about a hodgepodge of finished products that are, by and large, unregulated and associated with a growing number of fatalities.
In fairness, however—considering sheer numbers—kratom deaths so far have nothing on those stemming from use of synthetic and pharmaceutical opioids. By 2020, almost 1 million people in the U.S. had died from opioid overdoses since 1999, per the National Center for Health Sciences. That agency predicted the number would increase by another 100,000 people in 2021, fueled in large part by the Covid-19 pandemic.
Kratom use, in contrast, is perhaps linked to hundreds of deaths (so far) in the U.S. In an examination of overdose deaths between July 2016 and December 2017, the Centers for Disease Control and Prevention (CDC) identified 152 decedents who testified positive for kratom. A medical examiner or coroner determined kratom was the cause of death for 91 of the decedents.
But the CDC suggested determining the exact causes of the deaths is complicated because nearly all the decedents tested positive for other substances, including heroin, fentanyl—the powerful synthetic opioid—and cocaine.
In seven deaths, the individuals only tested positive for kratom, but CDC couldn't rule out the presence of other substances.
Mac Haddow of the American Kratom Association told Natural Products Insider in 2019 that the CDC report didn't establish kratom actually caused any of the deaths.
The debate over the role of kratom in the deaths of Americans has shifted from academia and the court of public opinion to the judiciary. A rising number of wrongful death lawsuits has been filed in state and federal courts—with at least one multimillion-dollar judgment handed down to the family of a woman who died after taking kratom.
"There is inherent risk with anything, even water," McCurdy says. "The poison is always a result of the dose, so at some point any substance that can demonstrate a benefit can also be harmful."
'We really know little'
Until "the right studies" are conducted in humans and animals, McCurdy says, no one knows how much kratom is safe, and how much is too much. Those answers may not come to light for a long time.
"We know nothing about interactions of kratom with other substances or prescription drugs," McCurdy says. "However, we can start to understand a bit from the poison control center calls, the FDA's databases and autopsy reports. These provide information as to what combinations could be problematic and harmful. In many of these cases, we do not know what doses of combinations or timing of substance ingestion took place. This is why controlled clinical trials are so important. We really know little … and from a pharmacist perspective, combining kratom with anything is a risk at this point, including ingesting large amounts of kratom, particularly in extract or concentrated forms."
No one today has the lengthy research that would help authorities oversee kratom as a botanical or dietary supplement, according to McCurdy. So, kratom avoidance might prove the wisest strategy for supplements companies that do not want to incur negative legal attention.
Michael J. Cowgill, a trial attorney in Florida who specializes in medical product liability at mctlaw, agrees.
"Right now, it's a risky proposition because you're selling something that's dangerous and it can harm people, it can cause death," Cowgill tells Natural Products Insider. "And I don't think that an effective [product label] warning can be rendered at this point."
Cowgill and his team earlier this year secured a first-of-its-kind negligence ruling against Society Botanicals. The supplements distributor was accused of contributing to the wrongful death of a 39-year-old man who took Kratom Divine brand products. Society Botanicals had not responded to a request for comment for this article by the time of publication.
"You've got a Wild West marketplace where people are making a cash grab over a dangerous product and, frankly, I think a lot of the industry knows it, and they're cashing in while they can," Cowgill adds. "And, sadly, people are harmed, whether they're addicted or injured in some capacity or die."
Editor's note: In Part 2 of this series, Natural Products Insider will probe the recent spate of wrongful-death lawsuits in the U.S. involving kratom.
Subscribe and receive the latest insights on the healthy food and beverage industry.
Join 47,000+ members. Yes, it's completely free.
You May Also Like
---