'Drinkable sunscreen' not backed by science, California AG says in settlement announcement
'Drinkable sunscreen' not backed by science, California AG says in settlement announcement
The UVO sun protection beverage purported to provide ultraviolet defense "from head to toe" through a mix of vitamins and minerals—with little to no proof.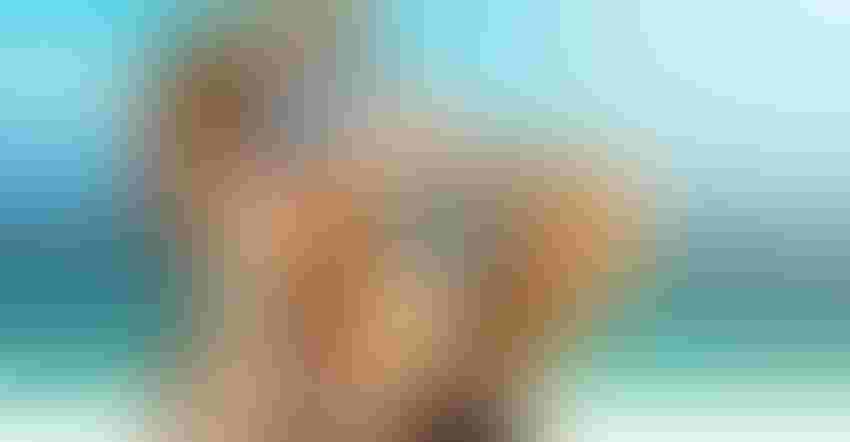 A California dermatologist who claimed he had developed a drinkable supplement that provides protection from the sun reached an agreement earlier this year with the state's attorney general, to stop promoting the product and also pay a fine.
California Attorney General Rob Bonta alleged Dermatology Industry. Inc., and its sole owner Bobby Awadalla, misled consumers about the UVO sun protectant beverage, which Awadalla claimed provided "3-5 hours of sun protection from head to toe including your eyes" for people who ingested it. Marketing messages and advertisements said UVO "is the first drinkable supplement to provide sun protection" because of its unique combination of vitamins and nutrients.
But Bonta said there was no evidence that UVO actually did what was claimed.
"We may want a shortcut (to sun protection), but the truth of the matter is: There's no evidence that alternative sunscreen products like UVO's so-called 'drinkable sunscreen' provide protection," his office wrote in announcing the settlement. "You've got to wear your sunscreen, not drink it."
As part of the settlement, UVO and Awadalla agreed to not make false, misleading or deceptive advertising claims in the future, including claims about whether a product provides protection from the sun. UVO also agreed to pay $42,500 to the state of California. Awadalla did not return an email requesting comment.
In a 2016 interview, Awadalla said UVO's key ingredients included vitamins A, C, D and E, as well as niacin, folate, biotin, zinc, selenium and polypodium leucotomos. A website for UVO previously linked to a clinical trial that purportedly helped prove the product's efficacy, but the study included just 15 subjects and their before/after photos.
In the settlement, which is still subject to court approval, UVO said that it "genuinely believed that its UVO product was based on competent and reliable scientific evidence."
But as explained by attorney Jeff Greenbaum—who follows advertising law and the dietary supplement industry as part of his practice with New York-based Frankfurt Kurnit Klein & Selz PC—a genuine belief of efficacy isn't good enough for market regulators.
"When making claims about the health and safety of consumers, just believing that something is true probably isn't going to be enough. You're going to want to make sure that you really do have competent and reliable scientific evidence to back up the claims that you are making," Greenbaum wrote about the case.
Plants with photoprotective effects
While the UVO beverage suffered from a lack of clinical support, research has identified a number of constituents of plants and algae with natural mechanisms of dermal protection when consumed, or applied, in the right form.
Oil from black cumin seed, or Nigella sativa, is one compound that has been the subject of recent and compelling study related to protection from ultraviolet light.
For instance, a 2021 study on the therapeutic effect of thymoquinone—derived from Nigella sativa oil—on Ultraviolet-A irradiation found that consuming full-spectrum Nigella sativa oil helped to alleviate cytotoxicity, oxidative stress, inflammatory responses and mitochondrial dysfunction in keratinocytes, the major cell within the outer layers of the skin [Mol Immunol. 2021;135:21-27].
Subscribe and receive the latest insights on the health and nutrition industry.
Join 37,000+ members. Yes, it's completely free.
You May Also Like
---