Walmart Reaches Agreement with Iowa AG over Dietary Supplement Verification Statement
Walmart Reaches Agreement with Iowa AG over Dietary Supplement Verification Statement
Appearing on dozens of Walmart store-brand Spring Valley supplements, the statement—"Verified by an independent, certified laboratory"—was the subject of an inquiry by Miller's office.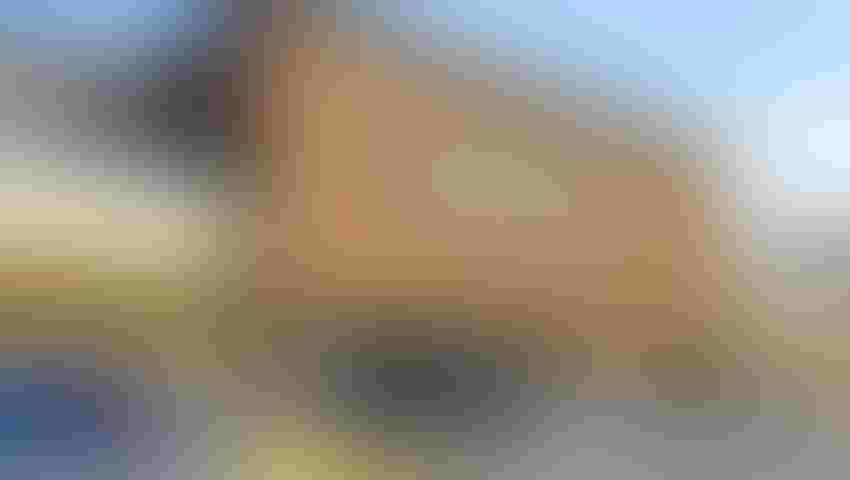 Walmart has agreed to remove a statement on its store-brand Spring Valley dietary supplement labels nationwide, the office of Iowa Attorney General Tom Miller announced Wednesday, citing concerns that the "statement could give consumers a mistaken impression as to what product features an independent lab actually verified."
Appearing on roughly 60 Walmart store-brand Spring Valley supplements, the statement—"Verified by an independent, certified laboratory"—was the subject of an inquiry by Miller's office.
The independent lab only confirmed certain Walmart supplements contained the primary ingredients specified on the labels, such as garlic, Miller's office noted in a press release.
Under Walmart's agreement with Miller, consumers across the country who have a receipt or product container with the verification statement can obtain a full refund, the release noted. In Iowa, consumers without the receipt or container can still obtain a refund through Miller's Consumer Protection Division if they can establish they purchased the supplements with the verification statement.
"The Attorney General believes that the content and placement of the verification statement may have misled consumers by suggesting that numerous representations on the label had been verified by such a laboratory, when they had not—including, for example, representations regarding the presence, absence, or amounts of certain ingredients or substances," the agreement stated.
Miller's office said it discovered the statement amid "a wide-ranging review of dietary supplement industry marketing practices."
Walmart denied any wrongdoing or liability in the agreement. Miller acknowledged that his office had not received any complaints over the statement, but he said his office sought "to be proactive."
"We think it's important that dietary supplement claims are clear to consumers and that those who make and sell the products can fully back up any claims that appear on packaging and advertising," Miller said in the news release.
Walmart began removing the statement from its products as early as September 2014, the agreement noted.
"Quality and customer satisfaction are extremely important to us and we want our customers to have complete confidence in the products they buy from us," Walmart spokesman Randy Hargrove said in an emailed statement. "While we don't believe there was anything wrong with our labeling, we made adjustments last year to provide additional clarity."
In 2015, as part of a broad investigation into the herbal supplement industry, New York Attorney General Eric Schneiderman alleged six Spring Valley herbal supplements either failed to produce DNA verifying the labeled herb or contained a minimal amount of DNA.
Through store purchases in Buffalo, Utica and Westchester, New York, Schneiderman's office analyzed Ginkgo biloba, St. John's Wort, ginseng, garlic, Echinacea and saw palmetto. The "verification statement" that Miller's office investigated appeared on some offerings of the same six herbs.
Schneiderman's investigation remains ongoing, Hargrove said.
Steve Mister, president and CEO of the Council for Responsible Nutrition, which in 2015 criticized the DNA barcode testing upon which Schneiderman based his findings, also questioned the prudence of Miller's investigation. "The problem here is you have an attorney general who is trying to get into dietary supplement labeling in ways that they may not appreciate the federal regulation that's already there," he said in a phone interview.
A company like Walmart wants to tell consumers that a third party has examined its products, Mister noted. Walmart didn't disclose when it began using the independent lab.
"It seems like to me what Walmart's doing is giving consumers more information so they can make educated buying decisions," Mister said, "and the AG from Iowa is second-guessing that and making them take it off."
Editor's Note: Looking to understand the breadth of AG's authority and what may be coming next? Join us for the State Attorneys General: Communication & Mitigation Strategies workshop on Wednesday, Oct. 5, at SupplySide West 2016.
Subscribe and receive the latest insights on the health and nutrition industry.
Join 37,000+ members. Yes, it's completely free.
You May Also Like
---