USPlabs indicted as part of broad enforcement actions against dietary supplements
USPlabs indicted as part of broad enforcement actions against dietary supplements
According to FDA, a yearlong sweep produced civil injunctions and criminal actions against 117 distributors or manufacturers of dietary supplements and spiked products that are falsely marketed as dietary supplements.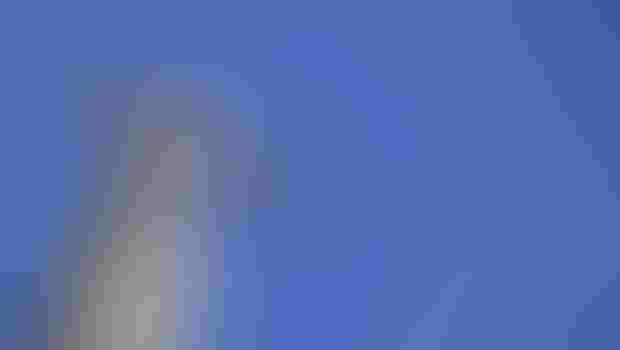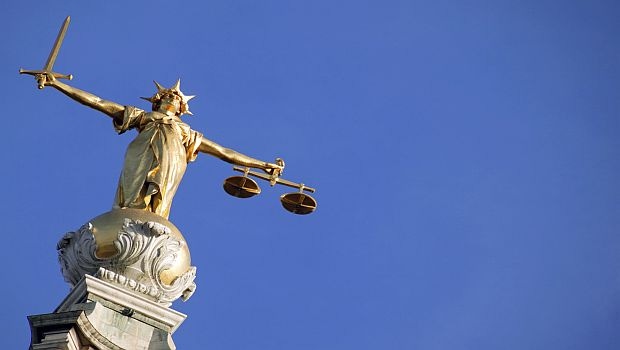 Led by a criminal prosecution against a supplement marketer who was tied to an outbreak of hepatitis, the U.S. Department of Justice (DOJ) and its federal counterparts on Tuesday announced sweeping actions to "stem the tide of unlawful dietary supplements being sold to consumers nationwide."
A DOJ official announced an indictment against USPlabs and several of its executives. 
USPlabs LLC falsified documents to evade regulatory agencies, doctored labeling and marketing materials, and made misrepresentations to persuade retailers to sell its products, said Principal Deputy Assistant Attorney General Benjamin C. Mizer, head of the Justice Department's Civil Division, during a press conference in Washington. With names such as OxyElite Pro, Jack3d and OxyElite Pro New Formula, USPlabs brought home hundreds of millions of dollars, Mizer said.
"The defendants promised the FDA and the public that they would stop distributing the product at issue, but they did not," he said. "Instead, they undertook a surreptitious all-hands-on deck to distribute as much of the product as they could."
According to the 11-count indictment that was unsealed Tuesday, USPlabs informed some of its retailers and wholesalers that it used natural plant extracts in Jack3d and OxyElite Pro, but the company was actually using a synthetic stimulant made in a Chinese chemical factory.
Charges were also brought against supplement maker S.K. Laboratories, an executive with Anaheim, California-based S.K. Laboratories, and a Nebraska-based consultant who worked with USPlabs.
The DOJ held out USPlabs as the poster child for unlawful activity that has increasingly attracted the attention of industry critics, federal regulators and state law-enforcement officials. Such unlawful activity has included the lacing of "supplements" with pharmaceutical drugs and other unlawful ingredients, as well as unsubstantiated claims that such products can treat Alzheimer's disease, cancer and other diseases.
"This joint agency effort is a testament to our commitment to protecting consumers from potentially unsafe dietary supplements and products falsely marketed as dietary supplements," said Howard Sklamberg, FDA's deputy commissioner for global regulatory operations and policy, in a statement. "The criminal charges against USPlabs should serve as notice to industry that if products are a threat to public health, the FDA will exercise its full authority under the law to protect Americans and bring justice."
It has been a busy year for FDA's Division of Dietary Supplement Programs. In a news release Tuesday, the agency announced that a yearlong sweep produced civil injunctions and criminal actions against 117 distributors or manufacturers of dietary supplements and spiked products that are falsely marketed as dietary supplements. During the press conference Tuesday, the FTC and U.S. Postal Inspection Service also announced enforcement actions against supplement companies.
Industry reacts to news
Industry trade associations expressed support for the federal agencies' enforcement activities.
"These actions should serve as a strong warning to any company selling products in the dietary supplement space that if you're going to engage in illegal activity, you're going to pay the price," said Steve Mister, president and CEO of the Council for Responsible Nutrition (CRN), in a statement.
The Natural Products Association said in a statement: "We have long called on the government to prosecute illegal activity to the full extent of the law, and today's action demonstrates the government's vast power to regulate this industry. We welcome the coordination and collaboration of the other agencies involved, and offer to work with them and others to continue educating the public about the benefits of proper dietary supplement usage."
Michael McGuffin, president of the American Herbal Products Association, said the enforcement actions "are appropriately focused on companies alleged to have acted in contravention to the established laws that are in place to ensure informed consumer access to safe dietary supplements."
Mizer, the DOJ official, "accurately identified enforcement and education as the most effective steps that can be taken to mitigate the risk of criminals looking to defraud dietary supplement consumers by selling unlawful products," McGuffin added in a statement.

Loren Israelsen, president of the United Natural Products Alliance, characterized the press conference as "welcome and overdue" and he expressed appreciation "to see the breadth of agencies represented."
"UNPA and responsible industry have long urged regulators to take decisive action against noncompliant products, as were highlighted today," he said in a statement. "The clear message for industry, Congress, the media and consumers is that there is broad authority held by various agencies to regulate dietary supplements."
USPlabs probe
USPlabs was tied to an outbreak of hepatitis that may have affected nearly 100 people in more than a dozen states.
"With one product, the defendants allegedly recognized that the substance could potentially cause 'liver toxicity,'" Mizer said, referencing the indictment's allegation related to a Chinese herb known as cynanchum auriculatum. "Yet without conducting a single test to determine whether that substance was safe, they went ahead and sold it, working from the baseless assumption that they weren't using enough of the substance in their products to cause problems."
Texas-based USPlabs has been on FDA's radar for years, starting in 2010 when consumers as young as adolescents began lodging complaints that they were suffering adverse reactions from USPlabs' products, according to public records. The company was later one of several supplement marketers that received a warning letter from FDA in connection with a potentially dangerous ingredient known as DMAA.
"USP Labs and its principles embarked on an unmistakable course of conduct where, starting at least with DMAA, they imported numerous shipments of substances intended for human consumption using false and fraudulent COAs [certificates of analysis], and other false and fraudulent documentation and labeling," the indictment alleged.
As Natural Products Insider reported in January, it was a matter of public record that USPlabs was under criminal investigation. The probe dating back to at least 2013—and disclosure that federal authorities raided USPlabs' facilities—begged the question of whether the company would face formal charges. Tuesday's unsealing of the indictment answered that question.
"The allegations against USPlabs and its operators should serve as a wake-up call to the supplement industry," Mizer said. "The unmistakable message is that the Department of Justice and its partners will be vigilant when it comes to the health and safety of the American public. Fighting illegal activity in the dietary supplement industry is a high priority on our consumer protection agenda."
S.K. Laboratories, USPlabs and Peter Barton Hutt, a lawyer in Washington who has represented USPlabs, did not immediately respond to requests for comment.
FTC, postal service actions
During the press conference, J. Reilly Dolan, acting deputy director of the FTC Bureau of Consumer Protection, said as part of the joint sweep, FTC filed a lawsuit in federal district court against Boca Raton, Florida-based Sunrise Nutraceuticals LLC. The suit was aimed to stop the dietary supplement marketer from making misleading claims that its herbal product Elimidrol—a "concoction of vitamins, minerals and herbs"—helped treat or cure people of opiate addiction.
"As alleged in the FTC complaint, they did not have the science to back up that claim," Dolan said.
"We are pleased to participate as part of our ongoing consumer protection mission to combat deceptive and unfair marketing practices in connections with dietary supplements," he continued. "Many [supplements] deliver what they have promised, but some are nothing more than 21st century snake oil."
Sunrise Nutraceuticals issued a statement to Natural Products Insider in response to FTC's announcement.
"The FTC takes the position that such claims must be backed by pharmaceutical-level clinical trials," the company said. "Sunrise Nutraceuticals admits no wrongdoing, but at this time is cooperating with the FTC and has chosen to discontinue its claims regarding symptoms of opiate withdrawal."
"The FTC has taken no issue with the safety of the ingredients in Elimidrol or claims that Elimidrol promotes everyday comfort, calmness, positive mood, and restful sleep with herbs, amino acids, minerals, and other supporting nutrients," the company added in an emailed statement.
Dolan also announced two FTC case settlements, including injunctive and monetary relief, against marketers of weight-loss dietary supplements using unsupported claims of rapid weight loss based on fake experts and bogus science. He said one case was a "classic weight-loss scam" by several defendants—Health Nutrition Products LLC, Global Access Management Systems, Classic Productions and its owner Crystal Ewing, as well as four other executives and officers—who made claims that three products, W8-B-Gone, CITRI-SLIM 4, and Quick & Easy, can trigger a fat meltdown leading to weight loss of five pounds in four days with one pill or 20 pounds in 16 days with four pills.
FTC has made available both the original complaint and amended complaint. Per the settlement, the defendants had to admit liability and are enjoined from selling weight-loss programs, products and services. While one defendant, Ricki Black (former director of Global Access Management Systems), had her US$1.6 million judgment suspended, the remaining defendants faced a non-suspended judgment of $2.7 million.
The other weight-loss case settlement involved a company that Dolan said capitalized on the green coffee bean extract trend directly after the ingredient was featured on the Dr. Oz Show. The complaint, originally filed in May 2014, named defendants Nicholas Congleton, Paul Pascual, Bryan Walsh and the companies they manage—NPB Advertising, Inc., also doing business as Pure Green Coffee; Nationwide Ventures, LLC; Olympus Advertising, Inc.; JMD Advertising, Inc.; and Signature Group, LLC. FTC charged the defendants with making false and unsubstantiated advertising claims, as well as fake news sites. They also failed to disclose consumers in testimonials received the product for free and were paid, according to the agency.
As part of the settlement, the defendants are barred from deceptive acts and practices cited in the complaint, and they face a $30.0-million judgment that is suspended pending a $160,800 payment, the sale of certain assets and the turnover of about $155,760 lent by the defendants to a third party.
Natural Products Insider could not immediately find contact information for the companies referenced in the FTC settlements.
"People looking for a dietary supplement to improve their health have to wade through a swamp of misleading ads," said Jessica Rich, director of the agency's Bureau of Consumer Protection, in a statement. "Be skeptical of ads for supplements that claim to cure diseases, reverse the signs of aging, or cause weight loss without diet or exercise."
The U.S. Postal Inspection Service (USPIS) was also a partner in the DOJ sweep of dietary supplements. Gary Barksdale, acting deputy chief inspector at USPIS, announced during the press conference that search warrants were served in Florida, Massachusetts and California. He said postal inspectors seized evidence of mail fraud and food and drug fraud.
"Despite legitimate medical breakthroughs, scammers continue to peddle worthless pills, oils and ointments promising miracles and defrauding the public," said Barksdale, who noted it is the mission of the USPIS to defend against those using the system to break the law. "Working with law enforcement, we hope to protect the American consumer by keeping these scams at bay through a multi-pronged approach of prevention, education and prosecution."
Subscribe and receive the latest insights on the healthy food and beverage industry.
Join 47,000+ members. Yes, it's completely free.
You May Also Like
---