USPLabs Entangled in GNC, Oregon AG Lawsuit
USPLabs Entangled in GNC, Oregon AG Lawsuit
Two dietary supplement companies indicted in 2015 by a grand jury have sought dismissal of a counterclaim filed by the retail behemoth GNC in a separate civil lawsuit involving a state attorney general.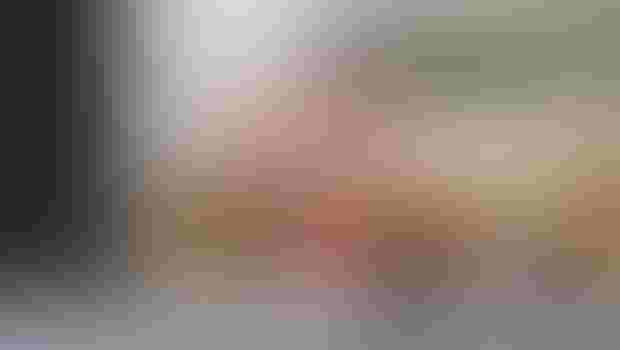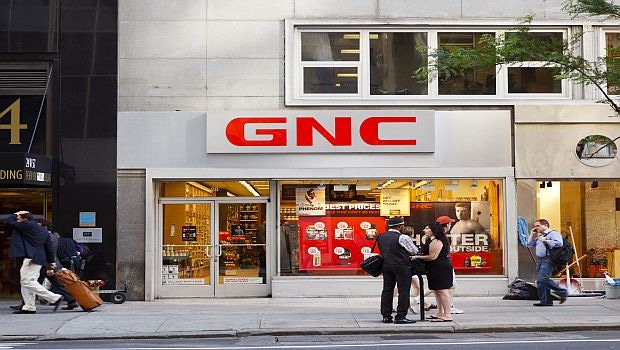 USPlabs LLC, the dietary supplement company facing criminal charges in Texas, has found itself in the crosshairs of a lawsuit brought against one of its former retail customers by the office of Oregon Attorney General Ellen Rosenblum in Multnomah County Circuit Court.
In response to Rosenblum's lawsuit against General Nutrition Corp. (GNC) over the sale of several controversial ingredients in dietary supplements, GNC has laid the blame on third parties—including USPlabs.
USPlabs has sought dismissal of GNC's counterclaim, arguing the retail giant agreed to resolve disputes between the parties in a 2008 purchase agreement in Allegheny County, Pennsylvania, where GNC is based. However, GNC insisted its counterclaim is unrelated to the agreement that contains the "choice of venue" provision.
A hearing on USPlabs' request is scheduled for Nov. 17 before Judge Eric L. Dahlin, according to court records.
USPlabs Requests Stay, Cites Constitutional Rights against Self-Incrimination
If its motion to dismiss is denied, Dallas-based USPlabs has requested a "stay" of Oregon's lawsuit, pending resolution of the Texas criminal proceeding against USPlabs and several of its executives.
Without such relief, USPlabs argued in court papers, the supplement company and its principals will be forced to waive their constitutional rights (under the Fifth Amendment) against self-incrimination, or compromise their defense in the Oregon trial.
Jeff Pitzer, an attorney representing USPlabs who signed the motion, described the allegations in the Texas criminal indictment and Oregon civil lawsuit as "largely the same, if not virtually identical."
For example, the indictment and civil lawsuit both involve, among other ingredients, DMAA (1,3-dimethylamylamine). In Oregon, GNC sold DMAA-containing products supplied by USPlabs, including Jack3d and OxyElite Pro.
FDA has asserted DMAA is an illegal ingredient in supplements. In a civil case now on appeal between FDA and Hi-Tech Pharmaceuticals Inc., a federal judge agreed DMAA doesn't belong in dietary supplements.
In April 2013, about one year after receiving a warning letter from FDA, USPlabs disclosed its plans to phase out products containing DMAA for business reasons, even though it maintained the ingredient was safe and legal. GNC noted in court documents it hasn't sold products containing DMAA in Oregon since November 2013.
To defend themselves against GNC's claims related to DMAA, USPlabs' officers would need to testify on such matters as how the company developed products containing the ingredient and their knowledge concerning the efficacy and safety of the DMAA-containing products, Pitzer noted in his Sept. 20 motion.
"They cannot, without forfeiting their constitutional rights against self-incrimination, provide testimony in this [Oregon] case," USPlabs' lawyer maintained, adding his client is "thus without the ability to present a defense."
SK Labs Also Seeks Dismissal of Counterclaim
The other company countersued by GNC, S.K. Laboratories Inc. (SK Labs), also has requested dismissal of the counterclaim against it. In addition, SK Labs joined USPlabs' request for a stay pending a resolution of the criminal case.
Anaheim, California-based SK Labs manufactured several products for USPlabs and was named a defendant in the Texas criminal indictment.
SK Labs argued GNC's counterclaim against it should be dismissed because it failed to allege any basis for personal jurisdiction over the supplement maker. While SK Labs acknowledged that it manufactured products based on USPlabs' specifications, the company said it wasn't licensed to do business in Oregon and had no ties to the state.
GNC argued SK Labs is nonetheless subject to the personal jurisdiction of the state courts. SK Labs, GNC noted, was aware USPlabs would be distributing products in nationwide markets through retailers and that it was likely some products would be bound for Oregon.
'Pointing at an Empty Chair'
Pittsburgh, Pennsylvania-based GNC doesn't oppose USPlabs' request for a stay. However, if a stay is granted, it should extend to the state's claims against GNC as well, the retailer argued in Oct. 9 court papers.
The absence of USPlabs and SK Labs from the case would leave GNC "pointing at an empty chair," wrote the retailer's attorneys in a filing signed by Anna Sortun of the law firm Tonkon Torp LLP.
What's more, "GNC will be unable to call crucial third-party witnesses or otherwise introduce evidence pertaining to the truly responsible parties during the pendency of the Texas criminal proceedings, crippling GNC's defense," the retailer's attorneys proclaimed.
Oregon AG Opposes Stay for GNC
If the court grants a stay, Rosenblum's office opposed putting the entire case on hold. Instead, the state attorney general recommended the court conduct a separate and subsequent trial of GNC's counterclaim.
"The state's law enforcement efforts should not be stopped each time there is an indictment," Oregon's attorneys wrote. "To do so would be a little like saying that a criminal prosecution should not go forward because it puts the defendant in the position of having to decide whether to forgo his or her personal privilege not to."
Lawsuit Lingering
Rosenblum's office first sued GNC in October 2015, alleging violations of the state's Unlawful Trade Practices Act (UTPA) over the sale of supplements containing picamilon and BMPEA. Just weeks later, the U.S. Department of Justice announced the unsealing of an 11-count criminal indictment against USPlabs, SK Labs and the companies' executives.
Rosenblum's office has subsequently identified other problematic ingredients sold by GNC, including DMAA and oxilofrine as well as aegeline and Cynanchum auriculatum, and a second amended complaint remains in the early stages of litigation.
According to USPlabs' Sept. 20 motion, "it appears that the parties are only in the very early stages of discovery, and that no depositions have yet been taken."
In a Securities and Exchange Commission filing, GNC said it could not reasonably estimate any losses that could arise from Oregon's lawsuit. The retailer added it "does not anticipate that any such losses are likely to have a material impact on the company, its business or results of operations."
Attorneys for GNC, USPLabs, SK Labs and Rosenblum's office did not immediately respond to INSIDER's requests for additional comment.
Subscribe and receive the latest insights on the healthy food and beverage industry.
Join 47,000+ members. Yes, it's completely free.
You May Also Like
---