USPlabs co-founder signals intent to plead guilty in dietary supplement fraud case
USPlabs co-founder signals intent to plead guilty in dietary supplement fraud case
Jonathan Doyle of Dallas-based USPlabs LLC, a distributor of dietary supplements, agreed he committed "all the essential elements" of a criminal count in a superseding indictment. The development comes just weeks before a scheduled jury trial in a criminal case against USPlabs, its executives and other defendants.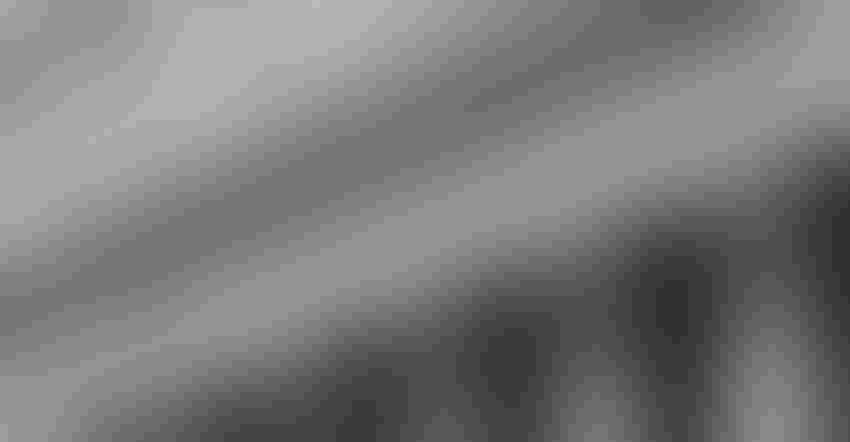 Just weeks before a scheduled jury trial in a high-stakes prosecution, the co-founder of a dietary supplement company accused of a massive fraud signaled his intent to plead guilty.
Jonathan Doyle of Dallas-based USPlabs LLC agreed he committed "all the essential elements" of a criminal count in an 11-count superseding indictment that involves several defendants, according to a document filed last week with the U.S. District Court for the Northern District of Texas.
Doyle's re-arraignment is scheduled for Thursday, Feb. 21, at which time he could plead guilty to count seven of the indictment—conspiracy to introduce misbranded food into interstate commerce with intent to defraud and mislead.
According to a "factual resume" signed by Doyle and filed with the U.S. District Court, Doyle served as president of USPlabs and owned 45% of the dietary supplement company.
Among the "stipulated facts" Doyle agreed to in the factual resume: "The co-conspirators ordered chemicals from Chinese chemical sellers as prospective and actual ingredients for use in dietary supplements, and [they] instructed and agreed to have those powders labeled falsely as other food substances."
USPlabs was tied to an outbreak of hepatitis in 2013 that may have affected nearly 100 people in more than a dozen states, according to the Centers for Disease Control and Prevention (CDC). In the acute nonviral hepatitis outbreak, dozens of patients were hospitalized, at least three received a liver transplant and one person died, FDA noted. USPlabs has disputed the government's theory that its supplements caused the illnesses in Hawaii and the continental United States.
A grand jury indictment alleged USPlabs reaped a windfall of at least US$400 million in revenues over a five-year period beginning in October 2008, thanks to a criminal conspiracy. Among the alleged criminal conduct: misrepresenting in certificates of analysis (COAs) that the controversial substance known as 1,3-dimethylamylamine (DMAA) was derived from nature when it was synthetically produced.
FDA has asserted DMAA cannot be lawfully sold in supplements. The issue of the substance's legality is the subject of an ongoing appeal in a civil case between the government and another supplement company indicted in 2017 named Hi-Tech Pharmaceuticals. 
As part of the factual resume entered with the U.S. District Court in the Dallas Division, Doyle agreed USPlabs "imported numerous substances intended for human consumption, such as DMAA, using false and fraudulent COAs and other false and fraudulent documentation and labeling."
The court document quoted a September 2008 email discussing the creation of USPlabs' popular DMAA-containing brand Jack3d. In the email, a representative of USPlabs' contract manufacturer, S.K. Laboratories, reportedly instructed USPlabs' CEO, "Have your supplier create a COA like this."
"At least some of the false COAs … [USPlabs] caused to be created for DMAA shipments stated falsely that the substance in the shipments had been extracted from the geranium plant using a 'hydro-alcoholic' extraction method at a 200-to-1 ratio," the factual resume added. "These statements were false because [USPlabs] used a synthetic stimulant from a Chinese chemical factory, not a substance extracted from geraniums."
Jacobo Geissler (aka Jacob Geissler) co-founded USPlabs and "oversaw all aspects" of the firm's operation, according to the original indictment against the company and its co-defendants. Michael Gibson, an attorney representing Geissler, did not immediately respond to a request for comment.
Over the last several years, lawyers for Doyle, Geissler and other defendants have fought with federal prosecutors over various pre-trial issues, including whether certain experts should be permitted to testify.
A jury trial is scheduled to begin March 6 before U.S. District Judge Sam Lindsay in Dallas. In November, Lindsay denied defendants' requests to be tried separately.
Defendants in the case include six individuals and two entities: USPlabs; Doyle; Geissler; Matthew Hebert, a co-owner of USPlabs who oversaw product packaging design; Cyril Willson, a consultant to USPlabs also known as Erik White; Kenneth Miles, a USPlabs compliance officer; S.K. Laboratories, a custom manufacturer of dietary supplements that produced USPlabs' products; and Sitesh Patel, vice president of S.K. Laboratories.
The trial could be a complex one with a battle of the experts over nuanced issues, such as whether an ingredient in USPlabs' products required a safety-related notification to FDA, what factors could have contributed to an outbreak of liver injuries, and whether USPlabs reasonably relied on the advice of outside counsel in making certain business decisions.
USPlabs, Doyle and Geissler have proposed a list of more than 60 individual witnesses. Among others, the proposed witnesses include state and federal health officials, employees from the supplement retailer GNC, lawyers, and a wealth management advisor to USPlabs and its owners, court documents show.
One of the defendants—Patel—served time in prison after being convicted of conspiracy and mail fraud in an unrelated criminal matter. He was released from prison in March 2018, according to the Federal Bureau of Prisons. According to a December 2018 press release from a newswire and his LinkedIn profile, Patel remains vice president of S.K. Laboratories.
Patrick Hall, an attorney representing Patel, did not immediately respond to a request for comment on Doyle's filing or his own previous conviction.
Richard Roper, an attorney in Dallas representing Doyle, declined to comment. FDA, the U.S. Attorney's Office and other defendants listed in the superseding indictment either declined comment or did not immediately respond to requests for comment.
USPlabs denied any wrongdoing after the U.S. Department of Justice first announced the grand jury indictment in 2015 as part of a broad sweep of enforcement actions against products marketed as dietary supplements.
Despite the ongoing criminal proceeding, USPlabs' website remains active, and the company maintains a presence on social media through an Instagram account with about 38,000 followers.
USPlabs continues to sell Jack3d and provides a comprehensive warning that recommends consultation with a physician before using the product, especially if consumers take any medications or suffer from certain pre-existing medical conditions. But the pre-workout powder appears to have been reformulated from the prior Jack3d referenced in court documents. The Supplement Facts panel listed on its website does not show any DMAA.
Subscribe and receive the latest insights on the healthy food and beverage industry.
Join 47,000+ members. Yes, it's completely free.
You May Also Like
---