USDA Finalizes Standards to Reduce Campylobacter, Salmonella in Chicken, Turkey
USDA Finalizes Standards to Reduce Campylobacter, Salmonella in Chicken, Turkey
Implementation of the standards will prevent an 50,000 illnesses annually, according to an estimate from USDA's Food Safety and Inspection Service (FSIS).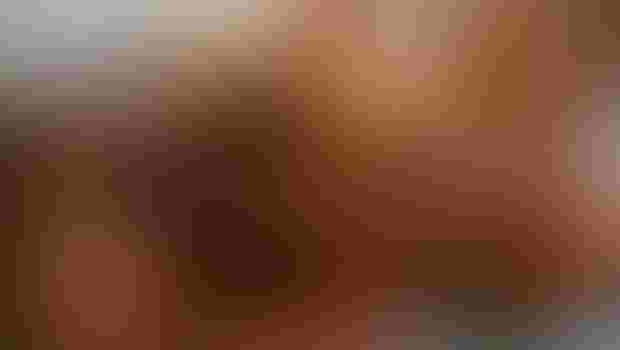 The U.S. Department of Agriculture (USDA) on Thursday announced completing new standards to reduce Campylobacter and Salmonella in ground chicken and turkey products, raw chicken breasts, legs and wings.
Implementation of the standards will prevent 50,000 illnesses annually, according to an estimate from USDA's Food Safety and Inspection Service (FSIS).
For chicken parts, ground chicken and ground turkey, FSIS is completing a performance standard that is intended to achieve a 30-percent reduction in Salmonella-related illnesses. Salmonella is linked to an estimated 1.2 million foodborne illnesses each year, and approximately 360,000 illnesses are attributed to products regulated by FSIS, according to the agency's press release announcing the new standards.
A separate performance standard for chicken parts and ground chicken is designed to yield a 32-percent reduction in illnesses from Campylobacter, which causes symptoms such as diarrhea, nausea and vomiting.
Once facilities have completed testing under the new standards, FSIS plans to post information online about facilities that meet or fail the standards.
"Over the past seven years, USDA has put in place tighter and more strategic food-safety measures than ever before for meat and poultry products," Agriculture Secretary Tom Vilsack declared in a statement accompanying the press release. "We have made strides in modernizing every aspect of food safety inspection, from company record keeping, to labeling requirements, to the way we perform testing in our labs."
Food-safety advocates still maintain USDA hasn't done enough. David Plunkett, senior food-safety attorney with the Center for Science in the Public Interest (CSPI), welcomed FSIS's new standards with a caveat.
"But the standards only move the ball modestly, reducing contamination rates from 25 percent of product to 15 percent; they don't get us over the food safety goal line," Plunkett said in a statement.
The National Chicken Council (NCC), the Washington-based trade association, said it has been exploring all options to reduce contamination in chicken parts. Such options include "strengthened sanitation programs, temperature controls and various interventions in both first and second processing," said Ashley Peterson, Ph.D., NCC's senior vice president of scientific and regulatory affairs, in a statement.
"NCC's members will continue to rely upon the best science, microbiology and technology available to reduce food borne pathogens in order to meet and exceed standards set forth by the federal government," Peterson said.  "We look forward to reviewing the final rule in its entirety."
Commenting on the new standards, the turkey industry cited companies' continual efforts to fight bacteria during the preparation and packaging of meat.
"We are using each proven advancement in science to counter the formation of pathogens," said Lisa Wallenda Picard, vice president of science and regulatory affairs with the National Turkey Federation, in a statement. "We are engaged in an ambitious, ongoing effort to lower the count of these microbes to the lowest point possible for raw meat and poultry products."
Subscribe and receive the latest insights on the healthy food and beverage industry.
Join 47,000+ members. Yes, it's completely free.
You May Also Like
---