Unethical Garcinia Cambogia Marketers Tarnish Industrys Image
Unethical Garcinia Cambogia Marketers Tarnish Industrys Image
While most Garcinia cambogia sellers are responsible businesses, those that take advantage of consumers that cause complaints give the whole nutritional supplement industry a black eye.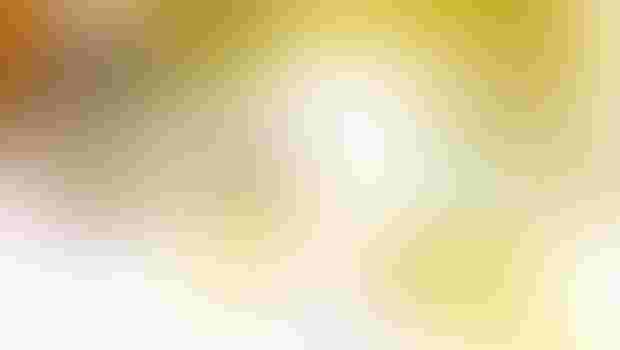 by Mark Deuitch
At PeopleClaim.com we see consumer problems of all kinds, including a number involving nutraceuticals. Especially troubling is the rash of complaints against companies marketing Garcinia cambogia, the popular weight-loss supplement. 
We don't speak for or against the effectiveness of Garcinia cambogia, or address FTC rulings and guidelines that apply to its marketing. That's not our role. However, the complaints speak for themselves. Loud and clear, they're saying something is wrong.
Here are excerpts from consumer claims recently posted at PeopleClaim.com:
"They billed my credit card for $148.00 for five products my wife did not order or want. They were shipped back by UPS as per the instructions within the time limits. When I called back about the refund to my credit card, they said they cannot find any information on my claim. So,  now I have no products and I'm out $148.00"

"I was under the impression what I ordered would be $4.95 and then if I wanted to, I could order more if it worked for me. Got my Visa statement and they charged me $148 more, I called them, and they said they would refund me part of the cost of $96.20. I still haven't received my refund. I called the number, and it rings twice and hangs up. I emailed them and they will not respond."

"I found a free sample on Facebook, you pay $4.95 shipping. I was never notified that it comes every month. I was never notified that it was $99. Now my checking account is overdrawn . . . $300 is a lot of money to me. I am out of work, and this company took advantage."
Interestingly, each of these similar experiences involves a different company—or maybe one company using different names—it's hard to say without investigating.
These complaints are fallout from the so-called "Dr. Oz Effect," in which enthusiastic praise for a product by Dr. Mehmet Oz on his popular daytime TV show creates instant nationwide demand. Oz called Garcinia cambogia a "revolutionary fat buster" and "the Holy Grail of weight loss"—and almost overnight, marketers launched websites and online advertising to exploit the opportunity.
Using Oz's name, photograph and quotations from the TV show, numerous brands of Garcinia cambogia give the appearance of being personally endorsed by Dr. Oz. "The Dr. Oz Show" reports that its legal team pursues infringements aggressively, but cannot keep up with "rogue marketers." The abuse prompted Oz to add a strong personal on-air disclaimer at the conclusion of each daily show: "If you receive an e-mail or any kind of direct marketing claiming to be from me selling a product with my name, my image or the show's name, you need to know IT'S NOT ME! . . ."
While Dr. Oz defends his rights and tries to alert his audience, the claims we process show consumers need more help. Operators who can respond overnight with full-blown marketing programs built around a celebrity (who does not endorse them) and irresistible trial offers (with hard-to-notice strings attached) would appear to know exactly what they're doing—how far they can go without creating grounds for a private lawsuit or actions by state attorneys general  and FTC.
Today, unhappy customers can, and do, post their grievances online. There, the public decides who's right or wrong, not the court system. In the court of public opinion, it's pretty clear when someone's been taken advantage of.
 Unfortunately, it's also obvious that there are players in the nutritional supplement industry who don't care if their marketing practices create unhappy customers. A business model that doesn't depend on satisfied customers or repeat business is bad news. It means the seller is unaffected by normal incentives to deal fairly. In the case of Garcinia cambogia that's bad for customers, bad for the herb and bad for the industry.
I believe most makers and sellers of Garcinia cambogia are responsible businesses that seek to provide a worthwhile value under fair terms. Unfortunately, the others—the ones that cause complaints like those quoted above—give the whole nutritional supplement industry a black eye.
Is there more the industry can do to clean up these "barely legal" practices? Though PeopleClaim and others offer after-the-fact help to consumers who've been stung, we hope the nutrition industry's leaders will step up and help find ways to fix this problem at its source.
Mark Deuitch, is founder and CEO of PeopleClaim.com, an online dispute resolution system that helps people resolve complaints against businesses, professionals, government agencies and individuals. Both sides of any dispute can use the PeopleClaim.com system to work out their differences online, free of charge.
Subscribe and receive the latest insights on the healthy food and beverage industry.
Join 47,000+ members. Yes, it's completely free.
You May Also Like
---