Trump White House still sitting on FDA CBD guidance
Trump White House still sitting on FDA CBD guidance
Marketers of hemp-based CBD have been clamoring for an FDA guidance that would specify a formal policy of enforcement discretion.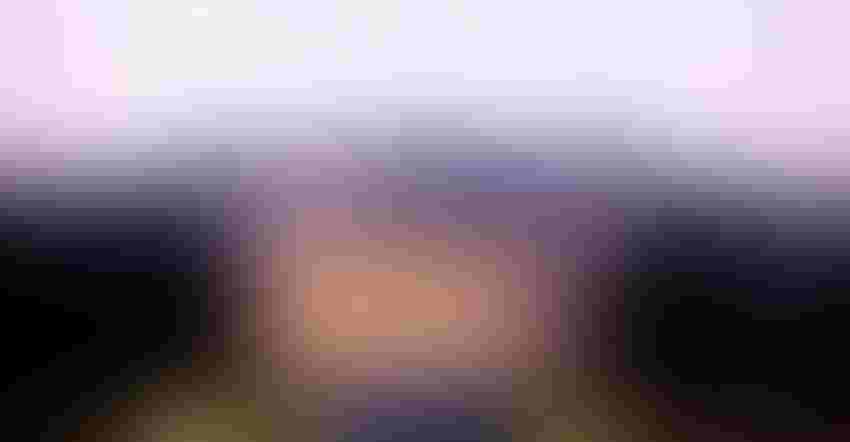 A CBD guidance pending before the White House's Office of Management and Budget (OMB) will likely not be published during the waning days of the Trump administration, several industry sources predicted, leaving the fate of the FDA document to the administration of President-Elect Joe Biden.
On July 22, FDA entered the document ("Cannabidiol Enforcement Policy; Draft Guidance for Industry") into a system maintained by OMB, which reviews regulations and guidance documents of agencies in the Executive Branch.
Marketers of hemp-based CBD have been clamoring for an FDA guidance that would specify a formal policy of enforcement discretion.
In a March 5 statement, FDA's commissioner, Dr. Stephen Hahn, said the agency was "evaluating issuance of a risk-based enforcement policy that would provide greater transparency and clarity regarding factors the agency intends to take into account in prioritizing enforcement decisions." 
An enforcement policy "would remove the big cloud over interstate commerce," lead to big-box retailers entering the space and fuel investment, said Jonathan Miller, general counsel to the U.S. Hemp Roundtable, whose members include prominent CBD brands.
Miller cited disagreement at the White House over the substance of the document.
"My friends in the White House had seen the language and didn't think it was very good and were fighting for language that would be better for the industry," he said in an interview.
Miller predicted the Trump administration would "punt" the document to the Biden White House.
Based on his discussions with his White House pals, "some of the debate is the policy could just say … nothing and kick the can forward, which would be very disappointing and … cause more anxiety," said Miller, member-in-charge of the Lexington, KY office of the law firm Frost Brown Todd LLC.
He's also heard "rumors" that the White House is considering a policy that CBD-containing cosmetics are illegal, which he said would be "disastrous."
"I don't want to freak anyone out because these are just rumors," Miller cautioned. "This document might not be any solution to our problems."
OMB did not immediately respond to a request for comment for this article.
Shannon Hatch, an FDA spokesperson, said the agency could not comment further on the CBD guidance until it is published. 
"We recognize that there is substantial public interest in marketing and accessing CBD for a variety of products," Hatch said in an email. "We are working toward a goal of providing additional guidance, and have made substantial progress. There are many questions to explore regarding the science, safety, effectiveness and quality of products containing CBD, and we need to do our due diligence. Our first priority needs to be to protect the health and safety of Americans."
FDA issued a draft guidance related to clinical research for cannabis-containing drugs on July 21, roughly two months after it was sent to OMB for its review. By contrast, the CBD enforcement policy has been pending at OMB for four months without being released.
"We view that delay, as well as the fact that OIRA [Office of Information and Regulatory Affairs] scheduled so many meetings with interested stakeholders, as potentially positive signals that OMB may have requested some revisions to the draft guidance to ensure it provides some benefits when issued," said Michael McGuffin, president of the American Herbal Products Association (AHPA), via email.
In an earlier interview, McGuffin expressed the view that FDA wouldn't try to harm the CBD industry through the document.
"Our hope is that it's supposed to make it better," he said. "And by better, I mean that consumers can now get regulated products."
Denver-based lawyer Shawn Hauser expressed doubt that an enforcement policy guidance would move forward in the current administration. She also noted OMB seems to have stopped taking meetings on the issue.
"Especially given the focus [and] resources on COVID-19, I don't see this being a priority for this administration," said Hauser, a partner at Vicente Sederberg LLP and chair of the firm's Hemp and Cannabinoids Department.
Government relations consultant Patrick Martin said officials in the Trump administration will work to "finalize as many rules and regulations as they think they can accomplish given the shorter time frame."
"It's just a question of priorities," said Martin, principal and Midwest director of public strategies with Cozen O'Connor, a national law firm. "It's really up to OMB and the agency to determine what are the highest-priority items, and unless someone is really pushing this [CBD guidance] as one of those items, it's probably less likely than more likely that something happens before Jan. 20."
FDA's first priority is making COVID-19 vaccines available to the public, observed Patrick Atagi, chairman of the board of directors of the National Industrial Hemp Council (NIHC), who served as deputy director of Intergovernmental Affairs for USDA during the George W. Bush administration.
"CBD," Atagi said, "is not a vaccine."
While attorney Scott Bass cautioned he doesn't have insider knowledge about the CBD guidance pending at OMB, he also predicted the Trump administration is unlikely to release the document.
"It would likely be punted because it's not a high-priority issue," said Bass, a partner in Washington, D.C. with Sidley Austin LLP, who heads the firm's Global Life Sciences team.
Even if FDA publishes a draft guidance in the waning days of the Trump administration, NIHC spokesman Larry Farnsworth, a former Capitol Hill veteran, suggested the Biden administration would pause all proposed rules and guidances until it has a chance to review them.
For several years, the U.S. market for CBD products has been plagued by regulatory uncertainty, even after Congress removed hemp and its derivatives from the Controlled Substances Act (CSA) in the 2018 Farm Bill.
According to FDA, CBD cannot be lawfully marketed in dietary supplements or added to food or beverages because it was first studied as a drug by GW Pharmaceuticals plc, which in 2018 received FDA approval to market the drug Epidiolex to treat seizures associated with rare and severe forms of epilepsy.
FDA been exploring the safety of CBD in humans—including possible gender differences in use and responses to CBD—and reviewing the feasibility of creating a pathway to market for ingestible products.
"As part of our work, the FDA continues to explore potential pathways for various types of CBD products to be lawfully marketed," Hatch, the FDA spokesperson, said. "An important component of this work is obtaining and evaluating information to address outstanding questions related to the safety of CBD products that will inform our consideration of potential regulatory frameworks for CBD while maintaining the FDA's rigorous public health standards.
"We remain steadfast in our effort to obtain research, data, and other safety and public health input to inform our approach and to address consumer access in a way that protects public health," Hatch added. "We will continue to update the public about our path forward as our work progresses, and provide information that is based on sound science and data."
But many people in the hemp industry have run out of patience with FDA.
FDA's "failure to act is not helping consumers," said Eric Steenstra, president of Vote Hemp, a grassroots organization, in an interview. "In reality, millions of consumers are using these products every day. How does it help consumers if it takes three or four years for [FDA] just to review science?"
Subscribe and receive the latest insights on the health and nutrition industry.
Join 37,000+ members. Yes, it's completely free.
You May Also Like
---