Trump Picks Antitrust Lawyer to Head FTC, Leaving Uncertain Impact on Consumer Protection
Trump Picks Antitrust Lawyer to Head FTC, Leaving Uncertain Impact on Consumer Protection
Some lawyers familiar with the Federal Trade Commission said they do not expect a sea change in policies impacting consumer protection issues, such as the types of enforcement cases brought against the dietary supplement industry.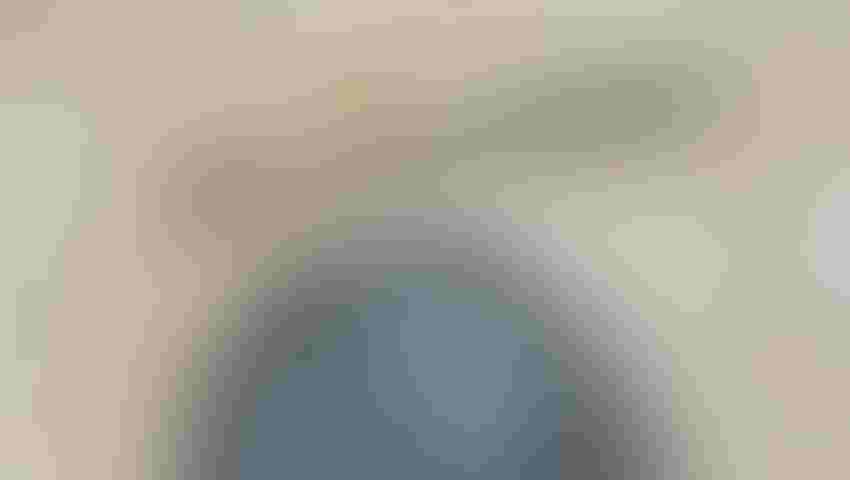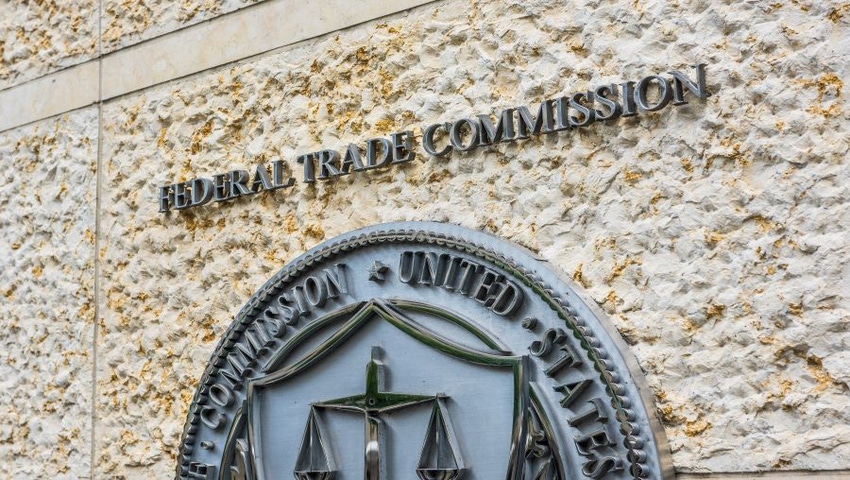 Editorial credit for FTC image: Andriy Blokhin / Shutterstock.com
The Federal Trade Commission (FTC, or Commission) will likely soon be controlled by a Republican majority, but some lawyers familiar with the agency said they do not expect a sea change in policies impacting consumer protection issues, such as the types of enforcement cases brought against the dietary supplement industry.
Other industry lawyers interviewed by INSIDER said it was either difficult to predict the effect of a Republican-controlled Commission on consumer protection issues, or the agency has already become more aggressive than had been anticipated under the first year of the Trump administration. Yet other legal observers suggested the new Commission may provide more flexibility than it did under the Obama administration in how it interprets the scientific evidence that companies need to support their advertising claims.
Trump's nominee to lead the Commission, Joseph Simons, is a well-known antitrust lawyer. He is a partner and co-chair of the antitrust group at the law firm Paul, Weiss, Rifkind, Wharton & Garrison LLP. Simons previously led antitrust enforcement at the Commission from 2001 until 2003.
Trump nominated Simons for a seven-year term beginning Sept. 26, 2017. If confirmed by the U.S. Senate, Simons will replace FTC Commissioner Terrell McSweeny, a Democrat and former Obama administration official. McSweeny's term officially expired in late September, but she remains at the Commission, along with FTC Acting Chairman Maureen Ohlhausen, a Republican.
Laura Kim, a lawyer in Washington who worked at the Commission for 12 years, said it remains to be seen how Simons will approach particular issues in the consumer protection area. "I think it's hard to predict right now the specific agenda he'll have on consumer protection issues," said Kim, of counsel to the law firm Covington & Burling LLP, in an email to INSIDER.
Based on Trump's pick to lead the Commission, regulatory attorney Theodora McCormick of the law firm Epstein Becker & Green P.C. opined FTC's focus will be in the antitrust arena. The Commission is responsible for enforcing antitrust laws to promote competition and protect consumers from anticompetitive business practices and mergers. It also has the responsibility to crack down on deceptive and unfair acts and practices, such as fraudulent weight loss advertisements.
Trump's second nominee, Rohit Chopra, is a Democrat who was nominated by the president to serve for the remainder of a seven-year term expiring Sept. 25, 2019. If Simons and Chopra are confirmed by the Senate, the Commission will be controlled by a Republican majority: Simons and Ohlhausen, with Chopra serving as the lone Democrat.
"Ostensibly, that will help move whatever agenda the new chair has," Kim said in a brief phone interview, commenting on the outlook for a Republican majority at the Commission.
POLITICO reported last month that Trump also plans to nominate Noah Phillips to serve on the Commission, although the White House has made no official announcement. Phillips is chief counsel for Sen. John Cornyn, a Republican from Texas.
While the makeup of the Commission is expected to change thanks to Trump's nominations, there is continuity within the ranks of the senior staff. Kim noted many staff lawyers have worked at the agency for years, including Mary Engle, the associate director of the Division of Advertising Practices.
Katie Bond, an attorney in Washington who has responded to FTC investigations on behalf of business clients including the dietary supplement industry, said she anticipated the new Commission would be more friendly to businesses.
"I think that we would expect the FTC under a new Commission to be more business-friendly generally and rely on existing guidance on food and supplement advertising, rather than trying to push for stringent clinical trial standards," said Bond, special counsel to Kelley Drye & Warren LLP, in a follow-up email.
McCormick, whose experience includes defending dietary supplement companies in advertising disputes with the Commission, echoed Bond's observations.
"I think the FTC is going to have much less of an appetite to try to impose these heightened drug-style clinical trial standards that they had been trying to impose on supplement companies," the New Jersey-based attorney said in a phone interview. "I just don't see this new administration having the same appetite for that."
Under the Obama administration, the Commission proved successful in negotiating consent decrees in which some companies facing the threat of FTC litigation agreed to randomized controlled clinical studies, she observed. On the other hand, McCormick noted the Commission in recent years has lost some high-profile court cases related to advertising disputes with the dietary supplement industry, including an FTC lawsuit filed against Bayer Corp. for allegedly violating a consent decree.
While McCormick pointed out the Commission will always target individuals "making just completely bogus claims," she added, "[T]his idea of trying to impose these heightened drug-style clinical trials on supplement makers is going to be shelled for the foreseeable future."
Todd Harrison, a partner with the law firm Venable LLP, whose practice includes counseling dietary supplement firms on regulatory issues, expressed the view that the Commission—and FDA—have become more audacious under the Trump administration than Washington insiders anticipated.
Harrison contrasted Trump's moves against the Environmental Protection Agency (EPA) with the policies at FDA and FTC. A New York Times analysis recently found the Trump administration has sought to reverse more than 50 environmental rules.
However, the bar set by the Obama administration remains in place at the agencies policing dietary supplements—FTC and FDA— "and that is to be more aggressive and to take more issue with claims," Harrison proclaimed.
How Simons will view an industry like the US$41 billion dietary supplement sector may require some guessing. The antitrust lawyer is accustomated to dealing with, for example, large pharmaceutical companies, as opposed to smaller dietary supplement firms, noted Matt O'Loughlin, a California-based lawyer who counsels clients on corporate, strategic and transactional matters.
"He'd likely be, as the [Trump] administration would hope, pro-competition, but not over-the-top from a regulatory perspective," said O'Loughlin, a partner with the law firm Manatt, Phelps & Phillips LLP, in a phone interview.
Chopra, Trump's Democratic nominee, is a senior fellow at the Consumer Federation of America, an association of nonprofit consumer organizations, where he concentrates on consumer protection issues facing young individuals and military families, the White House said. Previously as assistant director of the Consumer Financial Protection Bureau from 2010 to 2015, Chopra supervised the agency's work on student financial services issues.
While at the Consumer Federation of America, Chopra has not been involved in issues impacting the dietary supplement industry, said Jack Gillis, a spokesman for the association, by email. Based on his experience, Chopra would be more familiar with, for example, FTC's National Do Not Call Registry, O'Loughlin noted.
Adopted by the Commission in 2003 during the George W. Bush administration, the national registry underscores federal regulators may adopt pro-consumer policies even if the White House is occupied by a member of the GOP.
"The sense sometimes is, well Republicans will dismantle all regulation; Democrats will regulate everything," O'Laughlin observed. "But with an agency like the FTC, it's not really that simple."
Ivan Wasserman is a regulatory lawyer in Washington who has been representing dietary supplement companies in matters before the Commission for more than 20 years. He has seen many commissioners come and go, with the Republican and Democratic parties wielding power at different periods.
"However, in all that time, the FTC's stated, primary focus has not changed, and that is to protect vulnerable populations from purchasing products based on false or misleading claims," Wasserman, a partner with the law firm Amin Talati Upadhye LLP, noted in an emailed statement.
The regulatory lawyer said he expects the Commission to remain focused on certain areas, including dietary supplements and products marketed to populations like children, seniors and sick people who are desperate to find a cure for a disease. Federal regulators consider certain individuals, such as the elderly and those suffering from a disease like cancer, especially vulnerable to fraud.
FTC may adopt "some changes around the edges, such as the remedies the FTC may seek against companies, the specific substantiation standards they may try to apply, or how they conduct investigations," Wasserman acknowledged, "but their overall consumer protection mission is very unlikely to change."
Subscribe and receive the latest insights on the health and nutrition industry.
Join 37,000+ members. Yes, it's completely free.
You May Also Like
---