Trade groups react to FDA decision on β-NMN in supplements
Trade groups react to FDA decision on β-NMN in supplements
The debacle facing NMN supplement brands reflects growing concerns over a provision in U.S. law that bars ingredients from being marketed in supplements if they were first approved or investigated as drugs.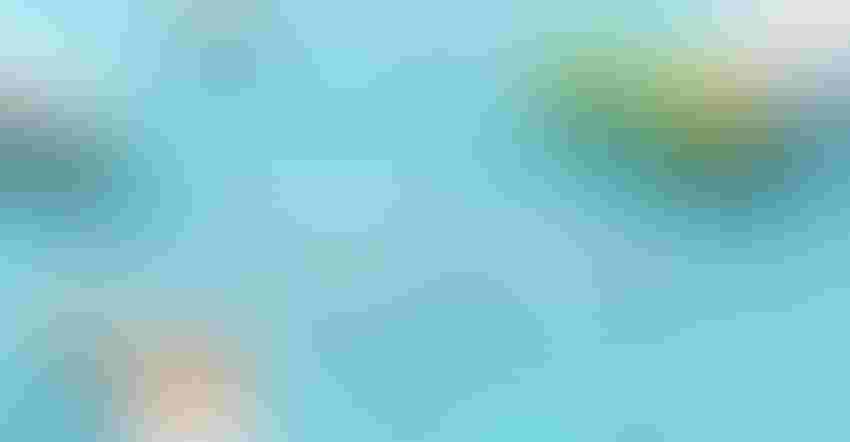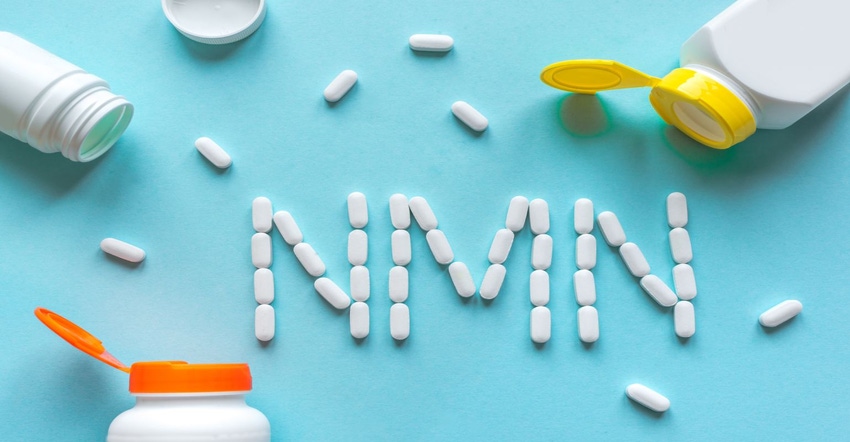 The head of an industry trade group in Washington, D.C., expressed dismay over an FDA determination—and change in the agency's position—that an anti-aging ingredient, β-NMN (beta-nicotinamide mononucleotide), cannot be lawfully marketed in dietary supplements.
Prior to releasing letters in October and November, FDA had acknowledged an ingredient notification for β-NMN and had not publicly raised any concerns about the ingredient's use in dietary supplements, Council for Responsible Nutrition (CRN) President and CEO Steve Mister said in a written statement.
FDA has faced censure from industry stakeholders for allowing ingredients in dietary supplements to be marketed for years—even decades in the case of NAC (N-acetyl-L-cysteine)—then asserting a specific "article" is precluded due to being first studied or approved as a drug.
This month, FDA advised several companies of its determination that NMM is excluded from the definition of a dietary supplement, including a company that had previously received a so-called acknowledgement or "good day" letter from FDA in response to its new dietary ingredient notification (NDIN).
The agency's "actions demonstrate a disregard for consumers who benefit from the innovation and investments of dietary supplement companies," Mister said. "These decisions to broadly invoke drug preclusion to protect the profits and monopolies of drug companies do not serve a public safety objective."
Last week, FDA explained why it changed its position. In its initial review of NDINs related to NMN, the ingredient was not clearly identified as one that was authorized for investigation as a drug, an FDA spokesperson said in an email to Natural Products Insider.
The ingredient under investigation by Metro International Biotech, a clinical-stage pharmaceutical company, is called something entirely different than NMN: MIB-626.
"Once the FDA was made aware of the connection between NMN and MIB-626, we concluded NMN is, in fact, excluded from the definition of a dietary supplement under section 201(ff)(3)(B)(ii) of the FD&C [Food, Drug & Cosmetic] Act," the FDA spokesperson said. "The reasons for our conclusion are explained in the FDA's supplemental response letter to NDIN 1259."
The debacle facing NMN supplement brands reflects growing concerns over a provision in U.S. law that bars ingredients from being marketed in supplements if they were first approved or investigated as drugs.
"We've come to think that provision is imbalanced and is unnecessarily preventing consumer access to ingredients people want to use," American Herbal Products Association (AHPA) President Michael McGuffin said in an interview.
The Consumer Healthcare Products Association (CHPA) also expressed concerns over the drug preclusion in the law.
"We continue to see FDA claim that ingredients like CBD, NAC, vinpocetine and now NMN are not dietary ingredients because they have previously been researched as drug ingredients," Duffy MacKay, senior vice president of dietary supplements with CHPA, said in an email. "The new case of NMN is yet another example of how dietary supplement innovation is being stifled by 28-year-old regulations that are patently unclear when it comes to determining which ingredients can co-exist in dietary supplements and drugs."
The present "murky regulatory environment" is not benefiting supplement or drug companies, MacKay said.
"A legislative fix is needed to provide a clear path forward for innovators who are trying to bring new products to market, while also avoiding these disruptive scenarios that blow up stakeholders' plans as well as waste agency time and resources," he said.
In assessing whether an ingredient is excluded from dietary supplements, FDA must answer a "yes" or "no" question, McGuffin observed. Was it subject to authorization as a new drug or approved prior to the date of its marketing as a supplement?
"If [the answer is] yes, you can't sell it as a supplement," McGuffin said. "I think we need to figure out how to change the question [in the law] so there is some opportunity for these ingredients that are now finding a marketplace as dietary supplements to at least at some point be able to come into the marketplace."
The current legal framework, many industry stakeholders contend, is not equitable.
While an ingredient first marketed as a supplement can subsequently come to market as a drug—McGuffin cited fish oil as an example—the opposite is not true. A drug that wins the race to market blocks the same ingredient in a supplement, and essentially forever, absent a change in the law or an FDA-spearheaded notice-and-comment rulemaking that has never been invoked in DSHEA's history.
"That's clearly imbalanced," McGuffin said. "On the one hand, we share the marketplace." On the other hand, the drug industry gets "exclusivity."
FDA considers the effective date of an investigational new drug application (IND) the date that determines the race to market between drugs and supplements.
But good luck figuring out the date.
FDA doesn't typically reveal information related to INDs if the information is deemed part of a pending application, and the IND is still considered pending once it takes effect, FDA's Center for Drug Evaluation and Research (CDER) confirmed to Natural Products Insider. Several federal statutes and regulations preclude FDA from discussing details of an IND application, CDER said, including the Freedom of Information Act, Trade Secrets Act and FD&C Act.
The agency is even prohibited from revealing "the existence of an IND unless it has previously been publicly disclosed or acknowledged," according to a recent letter from an FDA official to Inner Mongolia Kingdomway Pharmaceutical Limited (Kingdomway).
"Accordingly, although we can state our conclusions as to when NMN was first marketed as a dietary supplement or as a food and whether that date was before or after the date NMN was authorized for investigation as a new drug, we cannot specify the date of authorization or identify its source," FDA's R. Philip Yeager wrote in the letter. "Details about NMN's authorization as a new drug are documented in FDA's files."
The lack of transparency doesn't sit well with Mister.
"FDA's reasoning and its refusal to provide a date certain when the authorization as a drug occurred just further raise concerns that it is protecting pharma's interests over consumer welfare," he said in his written statement.
FDA's recent letters on NMN merely prolong "the uncertainty around the drug preclusion issue and [further] FDA's course of plucking individual ingredients out of the supplement marketplace without warning," Mister added. "Manufacturers, retailers and consumers are left in limbo each time this happens. CRN is evaluating its options in response."
Robert ("Bob") Durkin, a former FDA official who practices law at the firm Arnall Golden Gregory LLP, said FDA's interpretation and application of the drug preclusion is not fair to pharmaceutical or dietary supplement companies.
"FDA has determined that the term 'authorized for investigation' in the statute is defined as the effective date of an IND," he said in an interview. "This current situation exemplifies how this is an unrealistic standard. It puts dietary supplement stakeholders in an impossible position to understand the regulatory status of an article before they invest in its development as a dietary ingredient."
And the only way pharma can provide notice that a drug has been authorized for investigation, he told Natural Products Insider in a previous article, is to make an IND public, and a company may have business reasons for not wanting to do that.
Commenting on supplement firms who have invested in NMN, including the resources to establish the safety of the ingredient, Durkin added, "They did everything right, but because of the impractical, inoperable way FDA interprets and applies the statute, they found themselves having invested a lot of time, effort and money into an ingredient that's excluded from the definition of a dietary supplement."
Supplement brands have been down this road before. Two years ago, FDA declared in warning letters that NAC could not be marketed in dietary supplements due to its approval as a drug in 1963.
That caused a chilling effect in the marketplace, industry stakeholders said. Amazon, for example, stopped selling NAC supplements in 2021.
The U.S. market for NAC supplements stabilized after FDA in August published a final guidance of "enforcement discretion."
"Similar to NAC, we know that the agency's message led some to remove the ingredient [NMN] from platforms and stop selling it or products containing it," Natural Products Association (NPA) President and CEO Dan Fabricant said in an email. "Our advice at this point is to keep selling it and remain in the market, as this is very premature, and so many questions need answers."
As of the date this story was published, NMN supplements products were still listed for sale on Amazon. Amazon and several NMN brands did not respond to emails from Natural Products Insider on FDA's recent determination that the ingredient is excluded from the definition of a dietary supplement.
Subscribe and receive the latest insights on the healthy food and beverage industry.
Join 47,000+ members. Yes, it's completely free.
You May Also Like
---