The Vitamin Shoppe to carry CBD following FDA's move to exercise 'enforcement discretion'
The Vitamin Shoppe to carry CBD following FDA's move to exercise 'enforcement discretion'
Industry attorneys point to FDA's announcement to exercise "enforcement discretion" related to foods and supplements containing CBD as a factor driving mass-market retailer activity in the category, including The Vitamin Shoppe's recent move to carry CBD supplements.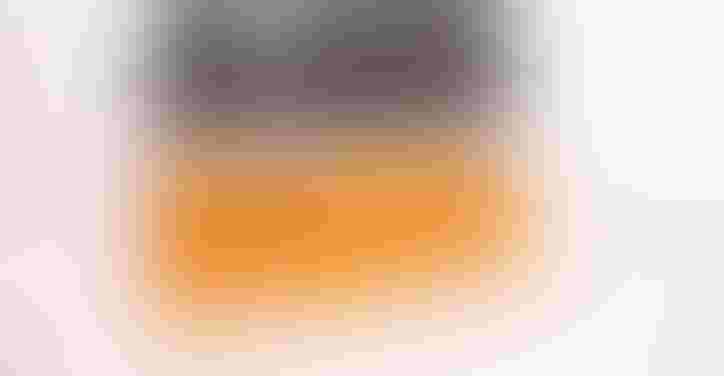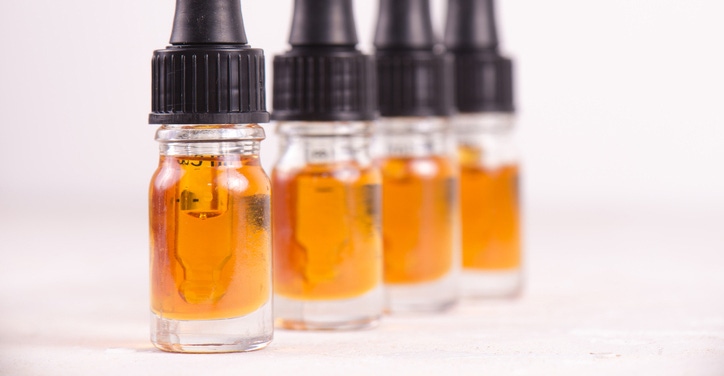 The Vitamin Shoppe, a U.S.-based retailer with more than 700 stores, is now selling supplements containing hemp-derived CBD, marking a significant development for CBD in the natural products market.
Until now, CBD's appearance as a dietary supplement or food additive has been non-existent in mass-market channels, largely attributed to FDA's clear determination that CBD can't be sold in a dietary supplement or added to conventional food.
The Vitamin Shoppe's move to carry CBD supplements follows an announcement by former FDA Commissioner Scott Gottlieb, M.D., explaining the agency's plan to use "enforcement discretion" related to foods and supplements containing CBD—a move attorney Marc Ullman, of counsel to Rivkin Radler LLP, said has created a new "level of comfort" among mass-market retailers.
FDA's enforcement discretion, per the former commissioner, would target companies making "over-the-line" claims, such as those purporting to treat such diseases as cancer and epilepsy.
"Commissioner Gottlieb, literally on his way out the door, gave testimony in front of Congress that FDA would not be taking enforcement action against CBD products, CBD marketers [or] manufacturers, absent disease claims, unless there was some other fundamental issue with the product," Ullman said in a phone interview, citing failure to follow good manufacturing practices (GMPs) and safety issues as examples of potential fundamental issues. "But basically, absent the presence of frank disease claims, Gottlieb said, 'We're not going to take enforcement action, even though we continue to believe the products are illegal and they're not properly marketed as dietary supplements or for use in foods,'" Ullman said, paraphrasing the former commissioner.
Rend Al-Mondhiry, senior counsel at Amin Talati Upadhye, too, said FDA's move to use enforcement discretion related to CBD products has "definitely led to a surge of interest from retailers."
She added, "We're also seeing other companies that were once on the sidelines now entering this product category."
Continued interest in the CBD category is no surprise considering demand for hemp-derived CBD products continues to grow.
Hemp-derived CBD achieved sales of of US$390 million in the United States in 2018, and is predicted to grow to achieve sales of $1.4 billion by 2022, according to Hemp Business Journal (HBJ).
2017 marked the first year, per HBJ, that sales of hemp-derived CBD products outpaced marijuana-derived CBD products, which, unlike hemp-derived products, cannot be sold in mass market or natural retail channels, even when THC content falls below 0.3 percent.
The Vitamin Shoppe's move to carry CBD supplements demonstrates "mounting retailer confidence" in hemp-derived CBD, said Sean Murphy, director of hemp analytics, New Frontier Data, and chief editor of HBJ, in an emailed statement.
"Vitamin Shoppe moving to carrying hemp-derived CBD products is in line with New Frontier Data's industry estimates for mass market retailers entering the hemp-CBD market," Murphy said.
And importantly, the move further supports the notion that retailers are warming up to the idea of ingestible CBD products.
Earlier this month, CBD made its first appearance in mass market channels when CVS and Walgreens began selling topical products containing CBD such as lotions and creams. No current regulation prohibits or restricts cannabis-derived ingredients in cosmetic products, presenting fewer regulatory risks than the sale of CBD in food and supplements, some industry lawyers said.
"Vitamin Shoppe's move is significant because they are putting ingestible products on their shelves," Murphy said. "While CVS, Walgreen and Rite Aid have announced they will carry topical CBD products, Vitamin Shoppe represents one of the first mass market retailers to enter the market with ingestible CBD products. This demonstrates mounting retailer confidence as the industry awaits regulatory clarification from the FDA—expected later this year—on hemp-derived CBD products being dietary supplements."
Vitamin Shoppe CEO: Customers 'want CBD'
The Vitamin Shoppe's ingestible CBD products consist of a line of CBD softgels by Irwin Naturals sold online and in select retail locations. The company also announced plans to carry Garden of Life's broad-spectrum CBD hemp extract liquid drops by the end of the month.
Sharon Leite, chief executive officer of The Vitamin Shoppe, said in a press release, "The customer relationship is the cornerstone of The Vitamin Shoppe's reinvention, and our customers have told us loud and clear they want CBD. We have more than 40 years of experience in the supplements industry, and we know our customers need a reliable place they can purchase products they desire and trust, including CBD hemp extract."
Innovation, as well as customer service and support, were among reasons cited by Leite for introducing CBD products.
"Our goal at The Vitamin Shoppe is to be first to market with innovative products, as well as to provide our customers the education, guidance, and services essential to helping them live their best life, however they define it," she said. "These new product offerings are another example towards us fulfilling that promise."
The Irwin Naturals line includes products that offer CBD at doses of 10, 15 and 30 mg and contain full-spectrum hemp extract at doses of 117, 176 or 353 mg, respectively. Products either feature CBD as the primary active ingredient, or partner CBD with ingredients like ashwagandha, Rhodiola extract and other botanicals to offer mood, stress or testosterone support.
The Vitamin Shoppe's move to expand its hemp offerings to CBD-specific products underlines consumer demand for the ingredient.
But, as noted by Daniel Fabricant, Ph.D., president and CEO of the Natural Products Association (NPA), retailer and consumer acceptance doesn't absolve regulatory obscurity surrounding CBD and, specifically, lack of consensus on its safety.
He said FDA has addressed label claims related to CBD but has neglected to specify the threshold at which CBD is safe as a dietary ingredient.
Will the move to mainstream retail prompt FDA action?
Not likely, said Fabricant, a former FDA official who was responsible for overseeing what was then known as the Division of Dietary Supplement Programs.  
"I don't see it making really a huge sea change," Fabricant said in a phone interview. "People talk about transparency at the federal agencies and this is an area where it's needed."
However, Al-Mondhiry suggested otherwise. "This continued growth of the industry—despite FDA's official position—may also convince FDA to act more quickly to set up a regulatory framework for these products, and we already know Congress is pressuring the agency to act quickly."
After the passage of the Farm Bill in 2018 legalizing growth and production of hemp, FDA reiterated its position that CBD can't be marketed in a dietary supplement or added to food, even if the compound is derived from hemp. However, FDA also is exploring whether it is feasible to develop a regulatory framework that allows for CBD's use in supplements and food products. FDA has scheduled a public hearing on May 31 to hear information from various stakeholders about cannabis products.
 "Some people think it's good not to do anything," Fabricant said, "but I think this is an area where there's going to be more and more interest in the marketplace the longer the agency remains silent and doesn't address the fundamental issues here."
'Minimal risk' from FDA
According to Ullman, risk faced by retailers of FDA action related to marketing CBD supplements "would seem to be minimal," as long as retailers and brands have "good control of their supply chain and they know the CBD they are sourcing is legitimately from industrial hemp."
He continued, "Six months ago there were no large hemp crops in the United States other than in a couple of individual states that had authorized hemp programs and, at least in theory, those were targeted at research of one kind or another. Now I see CBD supplements, I see CBD oils, I see CBD cosmetics, I see CBD gummy bears, I see CBD brownies and apparently in two days I'm going to see CBD hamburgers," he said, referring to Carl Jr.'s announcement that the fastfood chain will sell a burger with CBD-infused sauce on April 20.  "Where's all this CBD coming from? … People need to know their supply chain."
Subscribe and receive the latest insights on the healthy food and beverage industry.
Join 47,000+ members. Yes, it's completely free.
You May Also Like
---