The underappreciated need for DSHEA modernization
The underappreciated need for DSHEA modernization
The landmark 1994 legislation behind the explosive growth of the dietary supplements needs more than quick and selective fixes to improve the industry's future.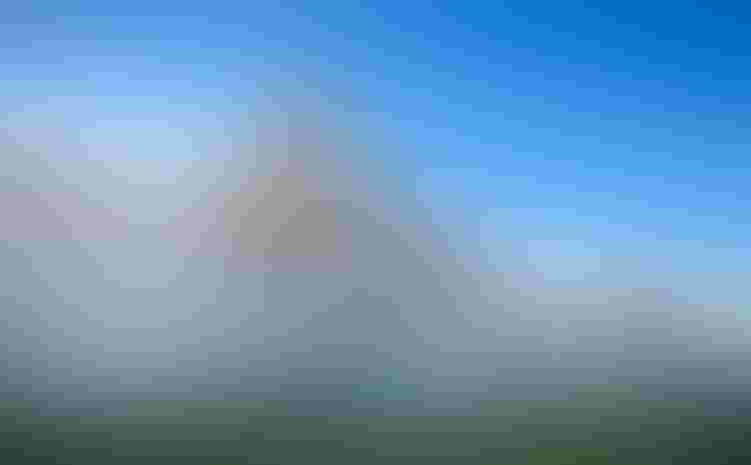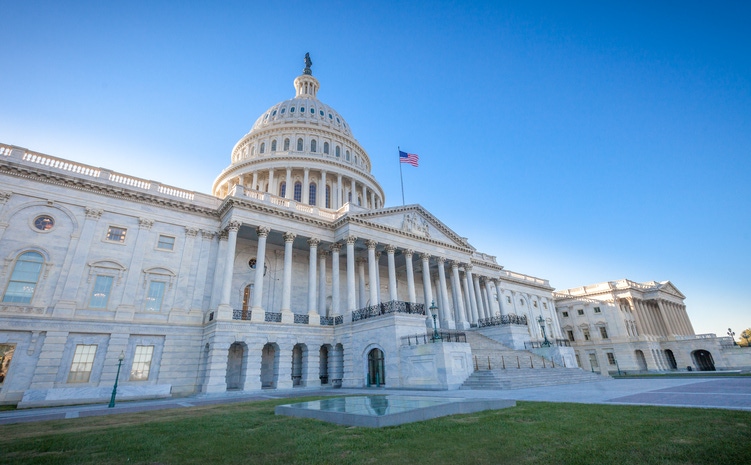 This is part of a series of quarterly updates by trade associations that serve the natural products industry.
Since its enactment in 1994, the Dietary Supplement Health and Education Act (DSHEA) has provided a sound regulatory framework and the dietary supplement industry has flourished. Twenty-seven years later, nearly 60 percent of consumers report taking dietary supplements monthly for self-care and preventative health management (NCHS Data Brief No. 399, February 2021) The industry experienced a remarkable 12 percent growth in 2020—its highest rate since 1997. (NBJ 2020 Supplement Business Report)
Notwithstanding these achievements, there are increasing calls to update and modernize DSHEA, strengthening that regulatory framework to better protect consumer health and promote innovation.  While growth can be fueled by regulatory modernization, it will not be achieved by selecting or isolating single issues to achieve quick fixes. To be truly effective, Congress must develop a comprehensive package that addresses shortcomings in the current law and realizes full modernization of DSHEA for decades to come.
What's Driving the Need for Modernization?
The increased momentum behind DSHEA modernization is the result of a convergence of issues related to perceptions, behaviors, and regulatory oversight of dietary supplements.
The overall perception of the category and behaviors of the broader industry have led to some hesitancy from healthcare providers in recommending dietary supplements as a potential solution to address nutrient gaps. While most consumers hold a high level of confidence in the category, dietary supplements still lack credibility across health agencies, the health insurance system and health care practitioners and institutions. This health confidence gap is the result of a limited number of published, peer-reviewed clinical studies demonstrating that the use of dietary supplements improves health outcomes or that specific product formulas improve underlying health functions.
Additionally, the perception of the industry has also been shaped through the enforcement against non-compliant companies and rogue actors that make up the fringe ends of the industry. While most companies in the dietary supplements category carry out and meet the Food and Drug Administration (FDA) requirements of current Good Manufacturing Practices (cGMPs) and serious adverse event (SAE) reporting, a small number of companies do not meet or ignore these requirements.
While some would argue that this is due to a lack of FDA oversight and enforcement, oftentimes it's the result of poor implementation of quality assurance and quality control programs. Ultimately, in the past 16 months, more than 200 warning letters have been issued by the FDA and Federal Trade Commission (FTC) to companies not following the law. The FDA Office of Dietary Supplements Programs (ODSP) is underfunded given the size of the industry it regulates, and the lack of more specific definitions in elements of DSHEA have led to gaps in enforcement on various issues, such as New Dietary Ingredient Notifications (NDIN) or adulterated products, due to unclear legal pathways of action.
Modernizing, Not Replacing DSHEA
History shows us that major legislative action often takes place in an environment of strong consumer use and interest in FDA-regulated products, such as occurred last year when Congress modernized OTC drug regulation.  With increased demand of the dietary supplements category, more companies with non-compliant products and unsubstantiated claims often try to take advantage of unsuspecting consumers.  And interestingly enough, history also suggests that with the introduction of more robust regulatory reform, the responsible and compliant dietary supplements industry has benefited and experienced significant growth and use of its products.
Our country experienced one of its most defining regulatory milestones in 1938, with the passage of the Food, Drug, and Cosmetic Act to better define food safety, and again in 1968 as regulations started to focus on health risk issues. Even with these changes, the dietary supplements industry exploded in growth through the late 1970s and 1980s. To ensure proper guardrails were in place for this burgeoning industry, Congress passed DSHEA in 1994 to establish a robust and specifically defined regulatory framework for dietary supplements. In the ensuing 10 years, the industry continued to grow and worked to meet robust quality assurance and quality control programs established by FDA and DSHEA. These standards allowed the industry to grow by helping consumers develop greater confidence in the category.
Our country's next iteration of dietary supplement legislation should also serve as a pivot point and transformation should be crafted so that consumers' needs are met and responsible companies have the best chance to innovate and provide new and better products. Consumers expect and deserve nothing less.
Establishing an Updated Regulatory Framework
It is time for Congress to take up comprehensive legislation to further protect consumers of dietary supplement products while facilitating the continued growth of the responsible sectors of the industry.
Modernization efforts should not be viewed as replacing the DSHEA framework, which provides a sound regulatory framework for the industry, but instead as an update and modernization based on the experience of the past 27 years.  We are not advocating for, nor do we want to see, a change in the balance DSHEA provides in consumer protection and product access. Rather, we are advocating for targeted legislation in select areas that addresses the regulatory and legal gaps of the enforcement framework while providing clear guidance that industry can follow and ensure standards for cGMP and NDI notice requirements are followed by everyone.
Any legislation must include:
1. Mandatory product listing
Establishing Mandatory Product Listing will provide transparency for industry, consumers, and the FDA.  However, just having a list of products submitted by companies to be used as a reference database is not enough. The program should support improved oversight for FDA and include providing the agency authority to warn or require products not listed to be withdrawn from the marketplace. 
The use of product listing should not be a pre-market approval, but a process that simply provides full transparency for the FDA to find products not meeting the elements of DSHEA.  It should also address proprietary blends in a confidential manner such that the FDA can determine what specific ingredient is, so that in cases of reported adverse events, it would be easier to detect signals.
2. Master File New Dietary Ingredient Notification (NDIN) and Innovation Incentives
Through modernizing the NDIN system, Congress and the industry can define a clear pathway for what ingredients must use the filing process. To encourage appropriate use of this system, a Master File system should be adopted to help companies filing these NDINs prevent other companies from copying and launching the same ingredient without their own safety information. A company may be incentivized to invest in more innovation with this process if it knows others cannot use their proprietary information to demonstrate safety. Additional clarity on what information FDA wants to see in an NDIN will help companies understand which supporting and specific safety studies and information to include.  
3. cGMP Inspections: Certifying the Certifiers
Recent FDA reports have shown that out of approximately 8,000 supplement manufacturing facilities, only between 600 to 800 supplement manufacturing facilities are inspected annually. In 2020, FDA inspected less than 300 sites, almost certainly due to the challenges of conducting in-person inspections during the COVID-19 pandemic. Moving forward, FDA needs to conduct more annual inspections of such facilities, and it could efficiently do so by developing a program that certifies third-party inspections done to FDA's standards to significantly increase the number.
4. Third-party Literature in the Digital Age
When it was first passed in 1994, DSHEA (Food, Drug, and Cosmetic Act Section 403B. Dietary supplement labeling exemptions) allowed for the use of only hard copy educational materials (books, pamphlets, etc.) under certain conditions—essentially, such so-called "third-party literature" cannot be used to promote products. DSHEA only described the use of hard copy (books, pamphlets, etc.) materials which cannot be used to promote products. Over the last 15 years, however, more consumers are turning to the internet for resources to support their purchasing decisions.  We must recognize that the internet, which was not a factor when DSHEA was passed in 1994, today plays a big role in consumer awareness and product selection and must also now be included and defined under the promotion versus independent information criteria.  
5. Definition of Dietary Ingredient
FDA has interpreted the definition of a dietary ingredient narrowly, construing the term "dietary substance" to mean "customarily used in food and drink." Congress, however, specifically removed "nutritional" from an earlier draft bill in order to encompass a broader group of ingredients that did not provide nutrition and were on the market at the time DSHEA was passed. FDA's restrictive interpretation of what constitutes a "dietary ingredient" limits innovation, and industry lacks clarity and certainty regarding synthetic ingredients, as well as ingredients such as enzymes, probiotics, conjugated linoleic acid, and others.
While the responsible dietary supplement industry has a legal and ethical responsibility for the quality and integrity of its products, it's now time for Congress to take action to modernize DSHEA to protect consumers and help facilitate the further development of the U.S. dietary supplement market. More robust and precise regulations become important as a means to support a favorable commercial environment and one that supports growth – both in terms of giving consumers more confidence in the quality of their dietary supplements, and expanding stakeholder trust and recognition of the category as an integrated and essential element of nutrition and self-care in the U.S.
Scott Melville is the president and chief executive officer of the Consumer Healthcare Products Association (CHPA) and leads the organization's efforts to empower consumer self-care by preserving and expanding choice and availability of consumer healthcare products, including OTC medicines, dietary supplements and consumer medical devices.
Subscribe and receive the latest insights on the healthy food and beverage industry.
Join 47,000+ members. Yes, it's completely free.
You May Also Like
---