The regulatory environment surrounding CBD-infused foods and drinks
The regulatory environment surrounding CBD-infused foods and drinks
Compared to cosmetics and over-the-counter CBD products, CBD foods and drinks present FDA with a difficult regulatory task.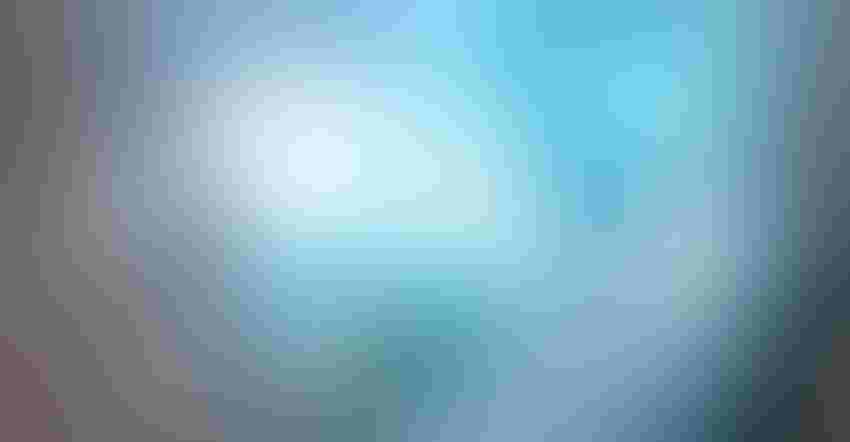 Insider's Take
Compared to cosmetics and over-the-counter CBD products, CBD foods and drinks present FDA with a difficult regulatory task.

Existing food and drink industries recognize the consumer demand surrounding CBD and have begun to explore the avenues to enter the market.

FDA is expected to promulgate regulations after collection of the necessary data and scientific research to ensure the safe regulation of CBD as an ingredient.
Holistic and therapeutic products have become a popular option to improve overall health, relieve aches and pains, reduce stress and promote sleep. Some of these products have transcended traditional product forms, such as tinctures and essential oils, and have become more conventional, like sparkling waters and snacks. When shopping, consumers are met with endless options and recently have been introduced to a growing selection of products containing cannabidiol, or "CBD." For many, CBD is novel but interesting considering the excitement surrounding the cannabinoid. As a result of this excitement, manufacturers are creating and putting to market innovative CBD products, such as CBD popcorn, water, gummies, seltzers and mints.
CBD is the non-psychoactive cannabinoid found in Cannabis sativa L.—marijuana and hemp—and is distinct from tetrahydrocannabinol ("THC"), the primary psychoactive cannabinoid. The Agricultural Improvement Act of 2018 ("2018 Farm Bill") removed hemp—defined as cannabis with no more than 0.3% THC on a dry weight basis—and its derivatives, including CBD, from the Controlled Substances Act ("CSA"). The 2018 Farm Bill expressly delegates to FDA regulatory authority of all finished products containing hemp-derived ingredients. The agency regulates all foods, drugs and cosmetics marketed in the U.S. under the framework of the Federal, Food, Drug and Cosmetic Act (FD&C). The FD&C provides that all foods, drugs and cosmetics produced and marketed in the U.S. must adhere to all federal law and the governing regulations throughout formulation, manufacturing, labeling and marketing.
Although many states have legalized marijuana for either medical and/or recreational purposes, federally marijuana remains a schedule I controlled substance under the CSA. This federal status alone precludes marijuana-derived CBD from being an ingredient in any product. Since the 2018 Farm Bill removed hemp from the CSA, hemp-derived ingredients are no longer prohibited on federal status alone. FDA currently allows foods and drinks to include ingredients derived from hulled hemp seed, hemp seed protein powder and hemp seed oil. But since the 2018 Farm Bill, there has been an increase in the number of CBD-specific companies and the variety of CBD products has greatly expanded to now include CBD foods and drinks.
Compared to cosmetics and over-the-counter CBD products, CBD foods and drinks present FDA with a difficult task because there currently are no federal regulations that specifically govern the production and sale of CBD foods and drinks. In particular, FDA is most concerned with products intended for ingestion.
CBD food and drink infusion techniques
There are numerous techniques to infuse foods and drinks with CBD. Manufacturers have infused their hemp-derived products with either CBD isolate, full-spectrum or broad-spectrum oil. CBD isolate, containing at least 98% pure CBD, is a pure form of CBD, and a relatively easy ingredient to utilize. CBD isolate contains nominal amounts of other cannabinoids or terpenes, which makes isolate appealing because of its clean and unnoticeable taste. Unfortunately, there are regulatory obstacles with this option given the arguable comparisons to the active ingredient in the FDA-approved drug, Epidiolex.
Full-spectrum vs broad-spectrum CBD oil
Full-spectrum oil contains all of the plant's cannabinoids, terpenes and flavors. Broad-spectrum oil also includes all cannabinoids, terpenes and flavors, with the exception of measurable amounts of THC. Unfortunately, both full-spectrum and broad-spectrum oil present a common concern: taste. Unlike with isolate, the robust smell and taste of the cannabis plant is apparent in these oils and when infused into a food or drink, formulators must compensate for these aromas and tastes or otherwise embrace them. Comparatively, CBD isolate generally is tasteless and presents countless opportunities to be infused into both foods and drinks.
Taste is a big concern for manufacturers because most consumers do not want a "weedy" tasting water, seltzer or snack. Instead, the demand is for delicious products. This demand has guided the CBD marketplace to curate and tailor CBD foods and drinks to not taste or smell like the plant itself, but rather familiar flavors.
Existing food and drink industries recognize the consumer demand surrounding CBD and have begun to explore the avenues to enter the market. One industry actively exploring CBD drinks is the alcohol industry. Importantly, the Alcohol and Tobacco Tax and Trade Bureau ("TTB") does not allow for CBD to be added to any beer or spirit. However, we are seeing breweries and alcohol companies create beers, seltzers and other familiar drinks from hemp seeds and infusing with hemp oils as a pathway toward eventual CBD-based products. Even prior to federal regulation, these companies are entering the market to build a recognizable brand prepared to produce CBD-containing products once FDA and TTB clarifies their respective positions to affirmatively allow for the production and sale of CBD beers and spirits.
Much of the market includes other products like CBD-containing cold brew, juices, chocolates, seltzers, gummies and other snacks. As with any conventional products, brand is everything. Many manufacturers have tailored the brand experience to appeal to specific customer bases. For example, Sweet Reason, a CBD sparkling water company, has created a brand ambiance with sophisticated flavors, like strawberry and lavender, and packaging to reflect. For some, the brand appearance invites them in to try a CBD product for the first time. Even more interesting, CBD foods and drinks are also being sold by non-food companies, like mattress producer Casper that recently advertised CBD gummies to improve sleep.
CBD as a food additive
Under the FD&C, any ingredient added to a food or drink, such as food coloring, is a food additive. All food additives must receive premarket FDA-approval to ensure the additive is indeed safe for human consumption. The only exception to premarket FDA-approval is recognized when the ingredient is GRAS (generally recognized as safe). As the result of the decades-long hemp prohibition, we know relatively little about CBD and how it interacts with the human body, although the World Health Organization opined CBD possesses a "good safety profile." Still, it remains uncertain how quickly FDA will affirmatively establish CBD maintains GRAS status.
The safety of CBD
FDA is actively searching for answers concerning the safety of CBD, however. On May 31, 2019, FDA held a historic public hearing to hear from stakeholders about the safety and efficacy of CBD. This hearing was accompanied by a public docket for written comment. Recently, FDA reopened the docket indefinitely to allow for additional comment and information concerning the safety and health concerns surrounding CBD, dosage, health impacts, vulnerable populations, drug interactions and other relevant concerns. At this time, there is no estimate as to when FDA will more affirmatively regulate CBD products. When regulations are promulgated, however, FDA will provide much welcomed clarity and uniformity.
CBD absent federal regulation
The question still stands, however: How can CBD companies produce, advertise and sell CBD foods and drinks absent federal regulation? Given the lingering uncertainties around CBD as an ingredient, the answer is, in many cases, ensure your products otherwise comply with FDA regulations, including all labeling requirements, and avoid making unsubstantiated or prohibited claims. All food manufacturers are also subject to state food sanitation and production standards. Some states, such as Colorado, expressly regulate CBD as a food ingredient, while other states prohibit CBD as an ingredient or are silent. CBD companies operating in states that permit CBD as a food ingredient must comply with the applicable regulations and ensure the product does not enter or substantially affect interstate commerce. This does not mean these foods and drinks escape FDA's regulatory reach; instead, both FDA and the Federal Trade Commission ("FTC") will enforce the laws subject to their authority if the product deceives consumers.
Fortunately, FDA's current prohibition of CBD foods and drinks is not set in stone. FDA is expected to promulgate regulations once the agency collects the necessary data and scientific research to ensure the safe regulation of CBD as an ingredient—even the new FDA commissioner recently recognized seeking to prohibit CBD products is a "fool's errand." In order to regulate CBD products, FDA is seeking answers to its many questions to guide the agency through the rulemaking process. Remarkably, even in the absence of federal regulations, the CBD market has exploded as a result of consumer demand, which now pushes FDA, as well as the federal government as a whole, to re-evaluate the safety of cannabis and its cannabinoids as an ingredient. As the market continues to grow, we can only expect the types of products to expand as well. What's next will be determined by market trends and will be curbed by future FDA regulation.
Garrett Graff is the managing attorney at Hoban Law Group, where he specializes in representation of both the marijuana and industrial hemp industries. For these clients, his practice involves corporate and transactional law, real estate law, regulatory/compliance law, FDA/FTC compliance, intellectual property (IP) law, and civil and commercial litigation. Haley Keefer, law clerk, contributed to this article.
Subscribe and receive the latest insights on the healthy food and beverage industry.
Join 47,000+ members. Yes, it's completely free.
You May Also Like
---