The importance of DSHEA: Past, present and future
The importance of DSHEA: Past, present and future
The Dietary Supplement Health and Education Act (DSHEA) of 1994 was a timely answer to growing regulatory concerns about FDA's oversight of dietary supplements. The act established many great foundations for industry, but its overall effect has been mixed due to slow implementation and enforcement, not to mention compliance with certain mandated requirements.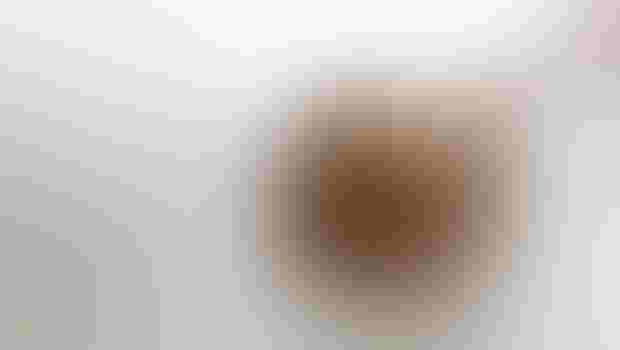 Before the Dietary Supplement Health and Education Act of 1994 (DSHEA), the prevailing regulation governing dietary supplements was the Food, Drug and Cosmetic Act (FD&C), passed in 1938. So, for more than 50 years, supplements were regulated as foods. During this period, FDA was against this regulatory classification of dietary supplements, according to some supplement industry insiders.
Pre-DSHEA
In the years leading up to DSHEA, FDA commissioner David Kessler, went head-to-head with the industry after a series of efforts by FDA to increase the regulation of supplements. While FDA denied it was trying to restrict access to supplements, its enforcement actions started to raise eyebrows and concerns. In the late 1980s and early 1990s, FDA raided and sued dietary supplement businesses. Many of these actions were under its new policy, bolstered by the passage of the Nutrition Education Labeling Act in 1990, that held non-vitamin/mineral dietary supplement ingredients were food additives, most of which would be considered unapproved, and took a roadblock stance with supplement health claims. The agency's infamous 1992 raid of Dr. Jonathon Wright's naturopathic clinic was centered on use of banned tryptophan and was a final straw for the natural products industry.
DSHEA's positive impact on supplement industry
The passage of DSHEA in 1994 was positive for the supplement industry in numerous ways. At its most basic, DSHEA merely amended the FDCA; in its most influential, DSHEA became the foundation for dietary supplement regulation.
DSHEA established a definition for dietary supplements as "a product intended to supplement the diet." Under this umbrella are vitamins, minerals, herbs/botanicals, amino acids and any dietary substance (or its derivatives) that is used by man to increase dietary intake. Supplements can even contain dietary substances that have been approved as drugs or are under an investigational new drug (IND) application, provided they were first marketed as a dietary ingredient, either as a supplement or  food. However, a dietary supplement cannot be represented as a conventional food or intended to serve as an entire meal.
Most importantly, DSHEA established dietary supplements and their ingredients are not subject to food additive regulations. This was a direct victory over the pre-DSHEA attempts by FDA to consider non-vitamin/mineral ingredients as unapproved food additives. This exclusion by DSHEA reflected the prior federal court rulings, such as in the Traco Labs black currant raid and suit, against the notion that such ingredients were  food additives.
FDA responsibilities
Another major principle set forth by DSHEA was making FDA responsible for proving a dietary supplement is unsafe or illegal before taking regulatory action. Lest anyone think or claim this means FDA's hand are tied, DSHEA laid out numerous regulatory mandates to provide the agency with tools to regulate the supplement industry.
First and foremost, FDA can act on a supplement that poses "significant or unreasonable risk of illness or injury" when taken according to the labeled use recommendations or ordinary conditions of use. Also, before any new ingredient is marketed in a supplement, the company must first submit to FDA a safety-focused new dietary ingredient (NDI) notification. DSHEA also established requirements for labeling, claims and manufacturing quality.
As the industry stared down an uncertain future in the early 1990s, the passage of DSHEA set a foundation for moving forward as an industry with its own set of regulations. The tug of war between the longstanding food categorization and the growing FDA desire to move supplements toward a drug-like regulatory model was supposed to be solved by DSHEA. The act defined dietary supplements and laid out the framework for claims, labeling, quality manufacturing and bringing new products to market. The promise of DSHEA was for free consumer access to healthy dietary supplements that are manufactured to high-quality standards, labeled accurately and informatively, and able to communicate health benefits in a responsible and substantiated manner. DSHEA certainly helped the dietary supplement industry gain popularity since 1994,  but the implementation of DSHEA was initially slow, as it took FDA about 13 years to finalize GMPs and going on 20 years to finalize an NDI guidance. Additionally, the ever-tightening funding for FDA, and the agency's enforcement activity to weed out the outliers troubles the supplement industry. Thus, while DSHEA has been promising, and in some ways fulfilling—authorized and qualified health claims have been approved, for instance—there is still work to be done and regulatory hurdles to clear before the full success of DSHEA can be realized.
Subscribe and receive the latest insights on the healthy food and beverage industry.
Join 47,000+ members. Yes, it's completely free.
You May Also Like
---