The future of hemp-derived cannabinoids
The future of hemp-derived cannabinoids
Many states have adopted laws and regulations which directly contradict FDA's guidance that CBD may not be used in ingestible products.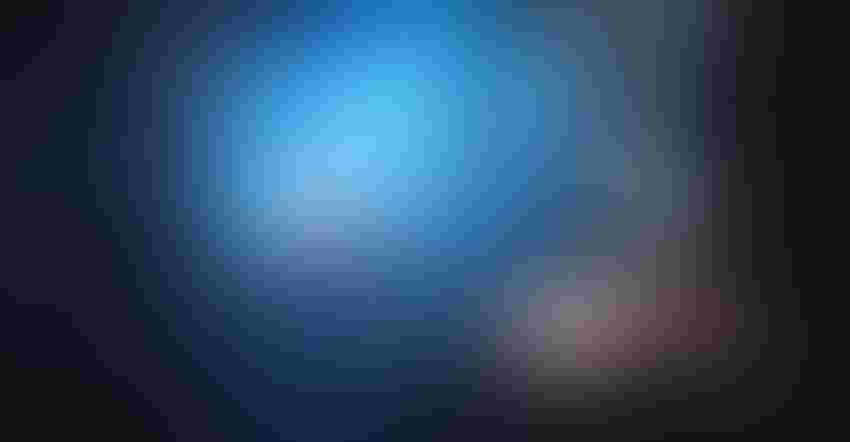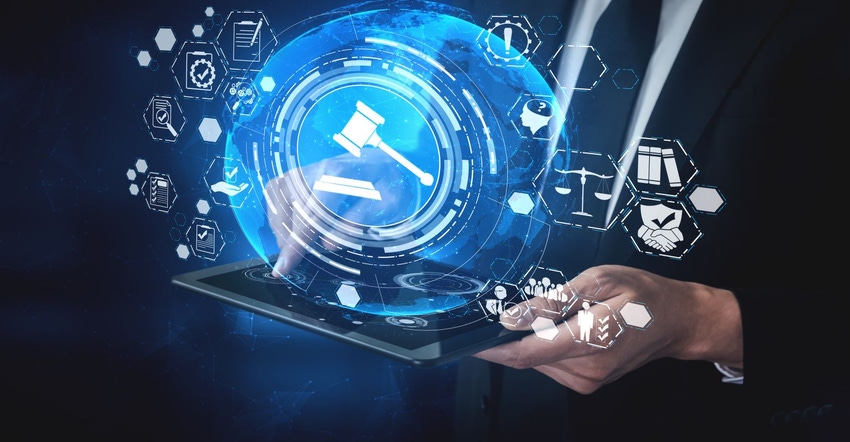 The hemp industry has made momentous strides since Congress passed the first piece of federal legislation reintroducing American-grown hemp to the U.S. marketplace in 2014. Over the last half-decade or so, an industry has been birthed, resulting in nearly every state in the country passing some type of hemp-related legislation.
While every state—excluding Idaho, as of press time—has passed some type of law legalizing the cultivation of hemp, many states have also expressly authorized the use of hemp and hemp-derived ingredients, including cannabinoids, in various consumer products, from foods and beverages to cosmetics to pet products.
As to what the future for hemp holds, a trend will likely continue toward states expressly authorizing the use of hemp-derived cannabinoids, including CBD, in consumer products, despite the FDA's contention with its use in certain ingestible products, including foods, beverages and dietary supplements.
As many in the industry are aware, notwithstanding FDA's declarations that CBD may not be used in ingestible products, many states have now adopted laws and regulations which directly contradict FDA's guidance, thereby resulting in robust marketplaces for hemp-derived consumer products in many states, and even those states with regulatory agencies that defer to FDA's position concerning CBD, such as California.
As brief background, hemp is now federally lawful, as most recently affirmed by the enactment of the Agriculture Improvement Act of 2018 (2018 Farm Bill). In short, the 2018 Farm Bill served to confirm, clarify and expound upon existing U.S. federal law (the Agricultural Act of 2014, aka 2014 Farm Bill) and expressly and permanently removed hemp—including hemp-derived cannabinoids—from treatment as controlled substances pursuant to the federal Controlled Substances Act (CSA).
Correspondingly, by designating hemp as an agricultural commodity, the 2018 Farm Bill also appropriately instructed USDA to oversee regulation of hemp, to the exclusion of the authority of DEA.
Still, while federal law now clearly legalizes the production of hemp as a crop, ambiguity remains in terms of the inclusion of hemp-derived ingredients in various forms of ingestible products intended for human consumption, such as foods and dietary supplements, pursuant to the existing authority over such products by FDA. In a nutshell, while the 2018 Farm Bill provided that hemp production is now legal and regulated by USDA, this change did nothing to obstruct FDA's authority to regulate consumer products containing ingredients derived from hemp, including CBD and other cannabinoids.
As many know, FDA has publicly opined on numerous occasions that CBD is not a proper ingredient in foods, beverages or dietary supplements under the Federal Food, Drug and Cosmetic Act (FD&C). In short, these reasons include the lack of GRAS (generally recognized as safe) status of CBD or any other cannabinoid for use in conventional foods/beverages; the lack of CBD or other cannabinoids as the subject of a new dietary ingredient notification (NDIN) submitted to FDA (generally required for dietary supplements with NDIs); and CBD being designated the "subject of clinical investigations" for an FDA-approved drug, Epidiolex, prior to being marketed as a food or dietary supplement.
Notwithstanding these regulatory issues, hemp-derived cannabinoid products continue to be manufactured, distributed and sold to consumers across the U.S. with little to no intervention by regulators, particularly if the products are not illegally marketed as "drugs" (i.e., with "disease" claims) in violation of FD&C.
Notably, however, a handful of class action lawsuits have been filed in the last few years against businesses for allegedly "misleading" consumers by marketing products as "dietary supplements" when FDA has explicitly provided doing so violates federal law. Of course, companies that illegally market CBD products as a treatment for health conditions or diseases absolutely subject themselves to an increased risk of both FDA and state regulatory enforcement, but also consumer actions brought under consumer protection statutes or other applicable state laws, such as class action lawsuits. However, a number of federal courts have stopped these types of class actions, pending further guidance from FDA as to how CBD-infused products should be regulated, which may provide a disincentive to plaintiffs to expend their resources on similar actions until the regulatory framework is clear.
Importantly, CBD is just one cannabinoid of many found in the hemp plant. While CBD is arguably one of the "hottest" and most talked about of the hemp-derived cannabinoids to date, other cannabinoids, such as cannabigerol (CBG), cannabinol (CBN) and delta-8 THC are becoming increasingly more common in consumer products today. But, while CBD's prominence has led to widespread understanding and acceptance by regulators over the past several years since Congress first legalized hemp, other cannabinoids have yet to clear many of these regulatory hurdles. This means other cannabinoids are likely to experience similar issues as CBD faced the last several years.
For example, while CBN or CBG products are gaining steam in the industry, many regulators do not yet understand many of these "minor" cannabinoids, which typically naturally occur in much less potent amounts within the hemp plant, leading to inconclusive or patchwork regulation. Further, inquiries are increasing around synthesized cannabinoids and cannabinoids which may share similar (intoxicating) qualities to delta-9 THC, such as delta-8 THC.
The types of cannabinoid-infused products introduced to the market also continue to diversify as businesses seek to differentiate themselves from competitors in the industry. While products including conventional methods of application are relatively commonplace at this point (e.g., orally ingested and topically applied products), other novel products continue to be introduced, such as nasal or throat sprays, eye drops, transdermal patches, suppositories, inhalers and more.
With novel methods of application typically comes greater opposition by regulators—often a correlation exists between the complexity of the product and the lack of comfort on the part of regulators. For example, several enforcement actions have been initiated by FDA in response to less conventional CBD products, such as eye drops and inhalers, due, in part, to the novel method of application combined with illegal "drug" claims made in the labeling of such products. Additionally, several states have sought to ban particular categories of products, such as New York, whose proposed regulations expressly disallow hemp-derived products in the form of an injectable, transdermal patch, inhaler, suppository, flower product (including cigarette, cigar or pre-roll), or any other disallowed form as determined by the New York State Department of Health.
Further, in March 2021, FDA issued warning letters in response to cannabinoid-infused products positioned to be over-the-counter (OTC) drugs. In short, FDA explained such products violate applicable provisions of FD&C as a result of the use of CBD as an "inactive" ingredient. However, many of these OTC products market the inclusion of CBD, and potency thereof, in manners equivalent or substantially similar to typical "active" ingredients, causing FDA to question the veracity of the marketing claims on such products.
While the hemp industry has made monumental progress over the past several years, much work remains, particularly with respect to finished consumer goods. Laws and regulations are evolving at both the federal and state levels to govern aspects ranging from the legality of the categories of products; to the cannabinoids allowed in such products; to the packaging, labeling and marketing thereof. States continue to create individualized frameworks for hemp-derived products as they see fit, which creates a patchwork of regulations that businesses seeking to market products throughout the country must adhere to. As more cannabinoids are extracted, studied and marketed, they are likely to encounter similar regulatory hurdles as seen by CBD—in conjunction with pathways forward for such products—as FDA, individual states and other regulatory agencies work to sort out these issues.
This article first appeared in the "CBD seeks red-hot status" digital magazine. Click the link to access the full issue.
Garrett Graff is managing partner and Ashley Simpson a senior attorney with Hoban Law Group.
Nationally recognized by Super Lawyers Rising Stars and the National Law Journal, Graff specializes in the representation of clients in a variety of regulated sectors, including cannabis (both marijuana and hemp), kratom, psylocibin and more. His practice often involves serving as outside general counsel and is inclusive of both corporate/merger and acquisition (M&A) and regulatory compliance matters, along with issues relating to real estate, intellectual property (IP) protection, tax, litigation, policy and international issues.
Simpson's current practice focuses on cannabis regulatory issues, particularly in the nascent hemp industry, and navigating various legislative and regulatory frameworks, including FDA regulation and state hemp regulations. She regularly assists clients in navigating these regulations and works to develop strategies to help clients expand their footprint on both a national and global scale.
Subscribe and receive the latest insights on the healthy food and beverage industry.
Join 47,000+ members. Yes, it's completely free.
You May Also Like
---