Supplements company, chiropractor agree to injunctions in FTC Covid-19 lawsuit
Supplements company, chiropractor agree to injunctions in FTC Covid-19 lawsuit
In 2021, a supplements company and one of its managers were the first defendants charged by the Federal Trade Commission under the COVID-19 Consumer Protection Act.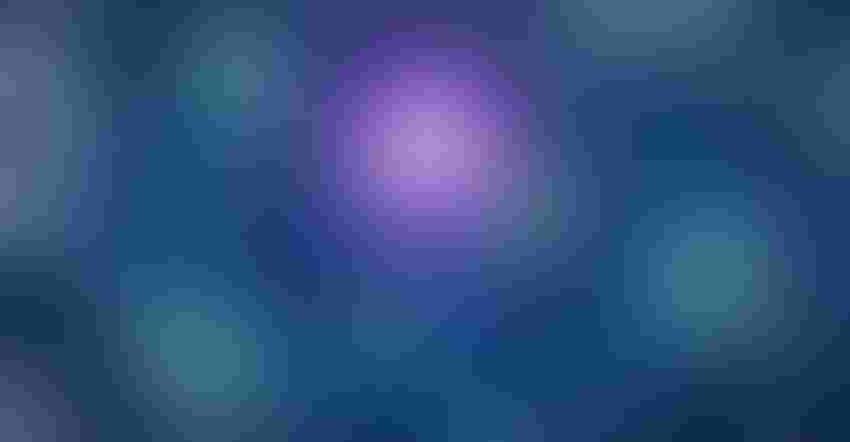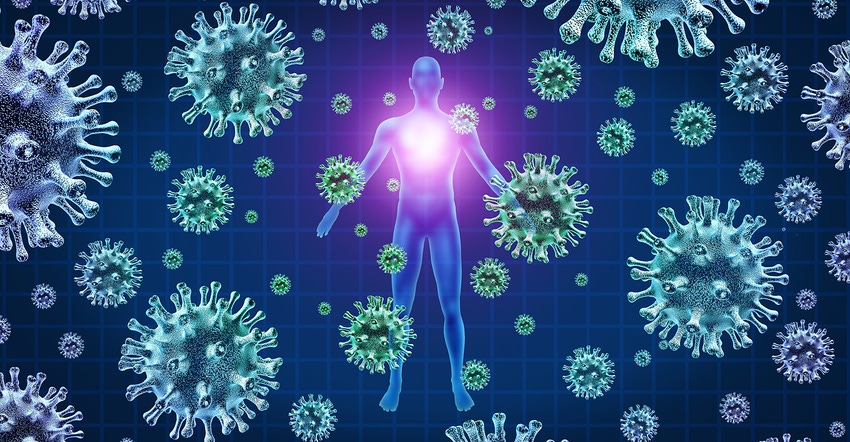 A nutritional supplement company and one of its managers accused of deceptively marketing vitamin supplements during the Covid-19 pandemic have agreed to injunctions and to pay civil penalties to resolve a government lawsuit, the U.S. Department of Justice (DOJ) announced Thursday. 
St. Louis-based chiropractor Eric Anthony Nepute has agreed to an injunction and to pay $80,000 in civil penalties, DOJ said. 
Jay Dobbs, a lawyer in Missouri representing Nepute, stressed in a brief interview that his client made no admission of liability as part of a settlement entered "to avoid the continued expense and uncertainty of trial." 
The Federal Trade Commission in 2021 charged Nepute and Quickwork LLC with violating the Federal Trade Commission Act and COVID-19 Consumer Protection Act. The latter law made it illegal under the FTC Act to engage in a deceptive act or practice affecting commerce related to the treatment, cure, prevention, mitigation, or diagnosis of Covid-19, or a government benefit related to Covid-19. 
Quickwork and Nepute were the first defendants charged by the Federal Trade Commission under the COVID-19 Consumer Protection Act. FTC alleged the supplement company and Nepute deceptively marketed products containing vitamin D and zinc as scientifically proven to treat or prevent Covid-19. 
The vitamin D and zinc products were marketed under the brand name "Wellness Warrior." 
Warning letter, lawsuit  
FTC in May 2020 sent a warning letter to Nepute—a chiropractor—over advertising claims on social media. 
 
"You don't need to be sitting at home right now scared that you're going to die from some virus," the letter quoted Nepute as stating in a Facebook Live video. "You know what you need to do? Get yourself adjusted. Get yourself your vitamins." 
 
The same video recommended getting vitamin C intravenously. 
 
"(It) bypasses the GI tract," the post said. "Goes right into your bloodstream. You have no digestive problems with that. And we can give you up to 60 grams of vitamin C in one of our pushes. That is the key to keeping your immune system charged and boosted. You guys, I get one every week." 
 
The warning letter advised Nepute to immediately stop making claims to cure, treat or prevent Covid-19. But the U.S. government alleged he persisted in making unsubstantiated claims even after then-President Donald Trump signed the COVID-19 Consumer Protection Act on Dec. 27, 2020. 
"In numerous instances since December 27, 2020, defendants have made false, misleading, or unsubstantiated representations that vitamin D and zinc, including Wellness Warrior products, are effective for the treatment, cure, prevention, or mitigation of Covid-19," alleged the April 2021 complaint, which was filed in U.S. District Court in St. Louis. 
Injunctions 
Quickwork in November 2022 agreed to an injunction and $1 million civil penalty, which was partially suspended due to an inability to pay, according to an Aug. 3 DOJ news release announcing resolution of the lawsuit. 
"Dr. Nepute was not part of the Quickwork negotiation or settlement," Dobbs told Natural Products Insider. 
The injunctions bar the defendants from advertising their supplements can prevent, cure, mitigate, or treat Covid-19 without competent and reliable scientific evidence to support such claims, DOJ said. In addition, Quickwork and Nepute are banned from misrepresenting the results of Covid-19 research in their advertising, and they agreed to pay damages should they make prohibited representations in the future, DOJ added. 
Mark Mattingly, a lawyer who represented Quickwork, did not immediately respond to a request for comment. 
"Consumers have a right to receive truthful information when deciding whether to purchase products," Principal Deputy Assistant Attorney General Brian M. Boynton, head of the Justice Department's Civil Division, said in the news release.  "This is especially important when claims about those products could affect how consumers seek to protect themselves during a pandemic." 
Court ruling  
In July, U.S. District Judge Ronnie L. White granted in part and denied in part the government's motion for summary judgment against Nepute. In practical terms, that meant the case against the chiropractor would have proceeded to trial, absent a settlement. 
Addressing the question of whether there is support for the claim that zinc is effective for preventing and treating Covid-19, White wrote, "There is a complete lack of evidence in the record to substantiate a claim that zinc is effective for preventing and treating Covid-19, and no reasonable jury could find that defendant Nepute had a reasonable basis to support any such claim. The Court finds the Government is entitled to summary judgment on this issue." 
On the other hand, the judge was not persuaded by the government that the evidence undeniably showed the advertisements claimed vitamin D and/or zinc provide equal or better protection against Covid-19 than available vaccines, or zinc is effective for treating and/or preventing the virus. 
"Certainly, Defendant Nepute made assertions about Vitamin D, zinc, Covid-19 and the vaccines, among other things, in his advertisements, but he often jumped from topic to topic and did not make connections between his statements," White, who was nominated to the federal bench in 2014 by then-President Barack Obama, observed. "Furthermore, some of the representations he made about Vitamin D and zinc were vague or ambiguous." 
Whether the advertisements created the net impressions above was a matter for the government to present at trial and for the jury to decide, he ruled. 
"Drawing inferences most favorable to defendant Nepute, the Court finds the issue of whether representations made in each of the 64 advertisements created the net impression that either (1) Vitamin D and/or zinc provide equal or better protection against Covid-19, or (2) that zinc is effective for preventing and/or treating Covid-19, is a matter for the Government's presentation of evidence at trial and determination by the jury," White wrote in his 39-page memorandum and order. 
Subscribe and receive the latest insights on the healthy food and beverage industry.
Join 47,000+ members. Yes, it's completely free.
You May Also Like
---