Supplements 101 session at SupplySide West highlights industry basics, best practices
Supplements 101 session at SupplySide West highlights industry basics, best practices
An Oct. 24 "Supplements 101" session at SupplySide West will provide insight into industry pillars spanning regulations to relationships.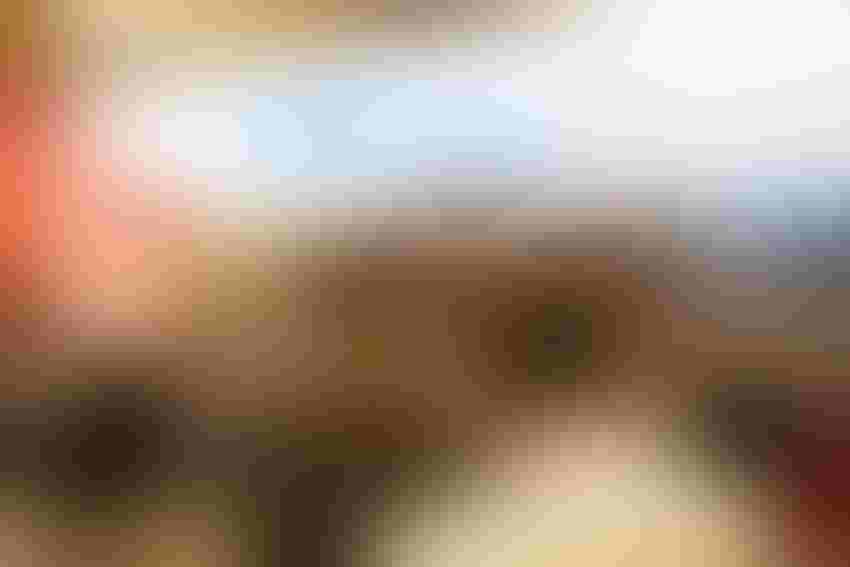 SupplySide West in 2022
At a Glance
"Supplements 101: Fundamentals for a successful journey" is one of the 14 feature education tracks at SupplySide West.

This Oct. 24 session will provide insight into industry pillars spanning regulations to relationships.

Andrea Wong from the Council for Responsible Nutrition and Katie Banaszewski from NOW are among the experts who will present.
The dietary supplement industry is vast and varied, offering a career path rich with opportunity, but also rife with a learning curve that can be overwhelming.
At this year's SupplySide West/Food ingredients North America trade show at the Mandalay Bay Convention Center in Las Vegas, one of the 14 feature education tracks is "Supplements 101: Fundamentals for a successful journey."
On Tuesday, Oct. 24, from 9 a.m. to noon, this session will provide insight into industry pillars spanning regulations to relationships. The content will also be available on demand after the event for those who can't attend in person but purchase a Virtual Pass.
Contrary to what your neighbor may have told you, dietary supplements are a regulated industry. The Council for Responsible Nutrition (CRN), founded in 1973, is a trade association for the dietary supplement and functional food industry that recently celebrated its 50th year anniversary.
Andrea W. Wong, Ph.D., the organization's SVP of scientific regulatory affairs, will kick off the session with a brief but broad overview of supplement regs, from ingredient safety and claims evaluation to manufacturing controls.
Joy Joseph, president of consultancy Joys Quality Management Systems, will springboard from there with a deeper look at contract manufacturing. She'll touch on current good manufacturing practices (cGMPs) and navigating who's responsible for regulatory compliance when multiple entities are involved. Joseph will cover topics such as quality control, record keeping, laboratory operations, manufacturing facilities, holding and distribution.
Bridging the gap between business and science is Blake Ebersole, president and founder of scientific and regulatory consulting firm NaturPro Scientific. He'll address a roster of product development considerations, from determining one's formulation philosophy to ingredient selection and safety reviews. Well-versed in clinical research and ingredient characteristics, Ebersole will also give a nod to marketing foresight.
Selecting the ideal dietary supplement ingredients is a fine idea—when the supply chain cooperates. Katie Banaszewski, senior director of quality at family-owned natural products company NOW, will discuss the modern-day supply chain. Beyond the existing and potential challenges around the procurement of high-quality ingredients, she'll share unique findings regarding laboratory testing and lagging accountability among some online brands.
Having built contract manufacturing firm Lief Labs from an 8,000-square-foot facility in 2008 to nearly 15 times that today, president and CEO Adel Villalobos knows a few things about infrastructure. He'll venture into culture, values, relationships and other fundamentals that can underpin professional and personal success. Additionally, Villalobos will inspire attendees as stewards of industry.
Implementing high standards may be second nature in well-established companies, but are they possible for new players? Kristie Hall, president and owner of True Grace, would say yes. She launched the supplement brand in March 2020, with a list of nonnegotiables that may have been challenging to attain even in pre-pandemic times. In this candid discussion, she'll provide perspective into brand differentiation in today's market, along with experiential insight to help other new and young companies.
Perhaps the best part of this heavy-hitter lineup will be the interactive Q&A portion at the end. Each of the six speakers will be on hand to field the audience's questions. It's a one-of-a-kind opportunity you won't want to miss. Click the following link for more information about SupplySide West or to register.
Subscribe and receive the latest insights on the health and nutrition industry.
Join 37,000+ members. Yes, it's completely free.
You May Also Like
---