Supplement Industry May Be Adopting NDI Guidance 'Where It Seems to Make Sense'
Supplement Industry May Be Adopting NDI Guidance 'Where It Seems to Make Sense'
While the supplement industry is closely examining the guidance, supplement manufacturers may not be acting on all the principles contained within the document—especially while the guidance is in draft form.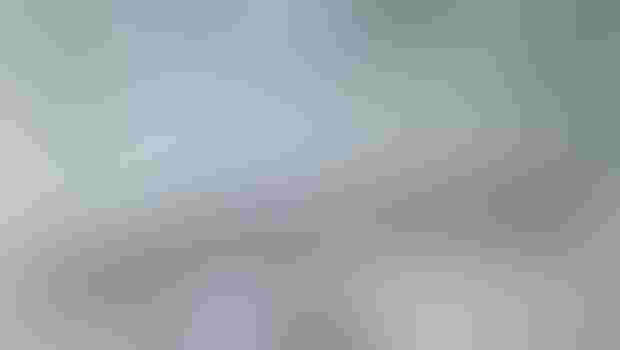 FDA's 2016 draft guidance governing a safety-related notification requirement in the 1994 Dietary Supplement Health and Education Act (DSHEA) laid out positions that were met with criticism by the industry.
Are distributors and manufacturers of dietary supplements taking decisive actions in response to the 102-page document? For instance, are they removing from retail shelves and ecommerce stores the sale of synthetic botanicals, and filing a new dietary ingredient (NDI) notice with FDA based on a change to production? Or are they taking more of a wait-and-see approach until FDA finalizes the NDI guidance?
Steve Mister, president and CEO of the Council for Responsible Nutrition (CRN), said it was important for the industry to understand FDA's interpretations in the draft document because they could foreshadow how the agency would interpret the law in an enforcement action. However, he reiterated the guidance does not carry the force of law, as FDA itself has acknowledged.
CRN is advising its member companies to "implement those parts of the guidance where it seems to make sense to the companies," Mister said in a phone interview. If a company disagrees with specific FDA positions in the document, the trade association recommended conferring with counsel and making a business decision as to whether to follow the guidance.
"You should know why you disagree with that, and be prepared to defend your actions if you are doing something that's inconsistent with what's in the guidance," Mister added.
Synthetic Botanicals
The topic of synthetic botanicals may afford the industry such an opportunity. Since at least 2011, and again in the 2016 draft NDI guidance, FDA asserted a synthetic copy of a constituent of a botanical does not qualify as a botanical dietary ingredient under section 201(ff)(1)(C) of the Federal Food, Drug & Cosmetic Act (FD&C), as amended by DSHEA.
"That also means then that you are an unlawfully sold ingredient or product if it's synthetic today," observed Loren Israelsen, president of the United Natural Products Alliance (UNPA).
The glossary only defines an herb or botanical as including plants, algae, fungi, their exudates such as sap or resin, and their physical parts, FDA explained in the 2016 guidance. A substance that has been produced in a lab has never been part of an herb, the agency reasoned.
Some companies in the industry believe FDA's position isn't supported by the law.
Israelsen, a long-time industry leader who helped to negotiate the passage of DSHEA, agreed Congress could have expressly barred the sale of synthetic botanicals in dietary supplements. However, the law doesn't expressly contain such a prohibition.
"It would have been super easy … that this statute does not apply to synthetically derived ingredients," Israelsen said in a phone interview. "Full stop. That's all it would have taken. That was never in a draft [of DSHEA], and there were lots of those."
Industry leaders have insisted FDA should be focused on the safety of an ingredient—not whether it was synthetically made. Under DSHEA, manufacturers and distributors that submit an NDI notification to FDA must present evidence that the ingredient is reasonably expected to be safe.
"If a company legitimately has a synthetic, and they want to take it through [the] NDI review, and they spent the money to do the safety work, why can't they do that?" Israelsen asked. "That's what you want them to do."
Asked whether companies have stopped selling synthetic botanicals, CRN's Mister said he couldn't comment on what specific companies may or may not be doing.
Ashish Talati, a partner in Chicago with the firm Amin Talati Upadhye LLP who specializes in FDA regulatory matters, said clients who have approached him have responded to FDA's position on synthetic botanicals by selling the ingredient only if it has been generally recognized as safe, or GRAS. FDA has recognized circumstances in which a synthetically made ingredient could meet the law's definition of "a dietary substance for use by man to supplement the diet by increasing the total dietary intake." (See section 201(ff)(1)(E) of the FDCA). This is a separate dietary ingredient category in the law from an "herb or other botanical."
As FDA noted in the 2016 NDI draft guidance, "Because the 'dietary substance' category is defined in part by history of use, a synthetic copy of a botanical ingredient may qualify as a dietary ingredient under section 201(ff)(1)(E) if the synthetic copy has been used as a lawfully marketed ingredient in the conventional food supply."
In order to get an ingredient in the conventional food supply, it must be GRAS or approved as a food additive, Talati pointed out. "… If it's in the food supply, then there is no distinction whether it is synthetic or not," the lawyer explained in a phone interview.
Is the industry's strategy of pursuing GRAS status a new one? "No, this is what companies have been doing for many years … since FDA first laid out their position [on synthetic botanicals] and before that," Talati said.
Manufacturing Changes
Another controversial topic in the 2016 guidance concerns the various manufacturing changes to an old dietary ingredient, or ODI, that FDA asserted could trigger an obligation to file an NDI notification. What are companies doing in response to FDA's guidelines on manufacturing changes?
"I think it's more a wait-and-watch approach," said Talati, who referenced the challenge of deciphering how ingredients were manufactured decades ago before DSHEA was enacted.
In summary, while the dietary supplement industry is closely examining the draft NDI guidance, manufacturers are probably not acting on all the guidelines contained within the document.
"I think …across the industry—our membership included—is we didn't advise companies to jump in partly because we felt there was so much ambiguity it was difficult to really figure out in many cases," said Israelsen, whose organization has raised concerns that compliance with the draft guidance could be exceedingly burdensome to the industry. "And here's the problem, if you start to file, when do you stop?"
While the 2016 document remains in draft form, companies may be more inclined to take a wait-and-see approach rather than immediately implement controversial guidelines that could raise their costs and otherwise affect their bottom lines.
"Once it's final, even though we may disagree with it, it's pretty clear then that FDA has given a strong signal that this is how they will enforce the law," Mister of CRN said. "While it's in draft, I think there is still some opportunity for FDA to exercise some discretion and some flexibility on those areas where they may either publicly or privately admit that they are not on as firm a ground as others."
Subscribe and receive the latest insights on the healthy food and beverage industry.
Join 47,000+ members. Yes, it's completely free.
You May Also Like
---