Supplement industry, FDA clash over NDI enforcement
Supplement industry, FDA clash over NDI enforcement
This series of articles highlights a lingering—and perhaps growing—rift between FDA and some factions of industry over enforcement of a provision in a 26-year-old law intended to flag novel ingredients in supplements before they pose risks to consumers. Editor's note: This is part one of a four-part series of articles on FDA enforcement of the new dietary ingredient notification requirement in U.S. law. Click here to read parts 2, 3 and 4 of the series. 
On Aug. 7, 2019, a former regulator who leads a dietary supplement trade group in Washington, D.C., emailed three FDA officials, attaching a document that acknowledged receipt of a shipment of beta-alanine from China. The shipment's consignee, or U.S. entity responsible for its receipt, was Armada Nutrition, a contract manufacturer in Spring Hill, Tennessee, that makes multi-ingredient powder solutions for nutrition brands.
The attachment was merely one document in a mountain of records shared with FDA that identified Chinese exporters of beta-alanine to the U.S. and American companies accepting the shipments, or U.S. supplement brands marketing the ingredient, an amino acid widely used in sports nutrition products.
Dan Fabricant, president and CEO of the Natural Products Association (NPA), and Kevin Bell, outside counsel to NPA, peppered FDA with documents in emails and during meetings over a period of more than a year. One of their chief objectives was to persuade the agency to detain U.S.-bound shipments of beta-alanine from China that had not gone through a premarket safety review by FDA. To date, their coordinated and extensive efforts have not resulted in an FDA import alert against forms of beta-alanine made in China that compete with one of Bell's clients—Natural Alternatives International Inc. (NAI), whose founder, Mark LeDoux, chairs NPA's board of directors.
'Fundamental problem here'
This series of articles highlights a lingering—and perhaps growing—rift between FDA and some factions of industry over enforcement of a provision in a 26-year-old law intended to flag novel ingredients in supplements before they pose risks to consumers. Industry lawyers, former FDA officials and business executives suggested NAI's pleas reflect an agency reticent to enforce a key requirement in the Dietary Supplement Health and Education Act of 1994 (DSHEA), even when FDA is spoon-fed evidence that an ingredient may be adulterated.
At issue: The new dietary ingredient notification (NDIN) requirement, widely considered to be underutilized either intentionally or negligently, or through a "present in the food supply" exemption in the law that contributes to FDA's challenges in assessing novel ingredients in supplements. Lindsay Haake, an FDA spokesperson, said in a July 9 email that the Office of Dietary Supplement Programs (ODSP) has received approximately 1,140 NDINs since the program's inception.
Considering the sheer size of the industry, the math doesn't seem to add up. Nutrition Business Journal (NBJ), a publication owned by Informa, projects 2020 sales of dietary supplements to reach US$54.5 billion with growth of 12.1%, and FDA has estimated the market contains as many as 80,000 dietary supplement products.
"There's a fundamental concern here," said LeDoux, chairman and CEO of NAI, a publicly traded company in Carlsbad, California. "Either the system is broken or it's unenforceable. And if it's unenforceable, then it needs to be fixed legislatively and/or administratively. It begs the question: Why would you file an NDI if the agency isn't going to protect your efforts?"
An import alert, which NAI requested, could further its commercial interests. If FDA choked off the supply of beta-alanine coming into the U.S. from China, U.S. brands marketing beta-alanine in their nutritional products are more likely to license NAI's CarnoSyn beta-alanine, which is sourced from a manufacturer in Japan.
Bell, Fabricant and LeDoux stressed FDA enforcement action would promote its central mission of protecting the public health. NAI in 2018 submitted to FDA an NDIN for CarnoSyn beta-alanine, which disclosed manufacturing details and other data upon which the agency could assess the safety of the ingredient. By contrast, FDA has no way of knowing, for example, whether the processes used to manufacture beta-alanine in China are safe, the three men said in interviews.
"If other people are just going to copy you and not even bother to file, how does that help not only American business but the American consumer to know what they're getting is safe?" LeDoux asked.
The issue of NDI enforcement is a challenging one; FDA bears the burden of proving an ingredient is "adulterated," and NAI and its advocates did not provide evidence to establish beta-alanine coming from China is unlawful, according to FDA representatives in an email and two interviews.
Among FDA's observations, an NDI is exempt from the notification requirement if—per Section 413(a)(1) of DSHEA—it's "been present in the food supply as an article used for food in a form in which the food has not been chemically altered." The NDIN "requirement exists except for where it doesn't," Steven Tave, director of FDA's ODSP, said in an interview.
And in an emailed response to questions, FDA said through a spokesperson that some stakeholders take the view that "once an NDI has been the subject of one NDI notification and introduced to the market, other products containing that ingredient are excepted from the notification requirement."
CarnoSyn beta-alanine
LeDoux founded NAI 40 years ago out of his home in San Marcos, California, when he was 25 years old. A prominent figure in the industry, he serves as chairman of NPA's board and speaks at industry events.
LeDoux shared that in 1986 the private company went public through a reverse merger acquisition when the prime rate—the rate banks use as a basis to set loans—exceeded 15%. NAI (Nasdaq: NAII) generated FY19 net income of $6.5 million—or 92 cents per diluted share—on sales of $138.3 million, a 4% increase from the prior year ($132.4 million).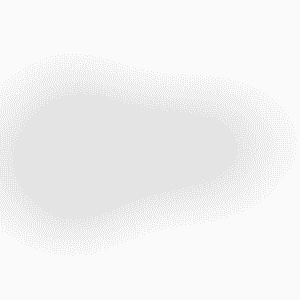 The beginning of 2020 was a challenging one for NAI. For the quarter that ended March 31, the company reported a net loss of $4 million, or a loss of 61 cents per diluted share, on sales of $25.5 million. Its sales decreased 28.1%, or $10 million, from $35.5 million in the comparable prior-year period. In a press release announcing the results, LeDoux cited "several unforeseen challenges" in the quarter, "including the loss of a former customer and the COVID-19 global pandemic."
In part, NAI attributed waning sales to "certain customers discontinuing the use of our CarnoSyn beta-alanine in favor of generic beta-alanine and lower overall consumer demand for our customers' CarnoSyn products." In the nine months that ended March 31, CarnoSyn beta-alanine royalty, licensing and raw material sales revenue decreased $3.2 million, or 23.9%, from $13.5 million during the comparable period the prior year.
According to NAI's website, its CarnoSyn brands—CarnoSyn instant release beta-alanine and SR CarnoSyn sustained release beta-alanine—are patented ingredients "well known to deliver benefits for athletic performance: increased strength, enhanced endurance, faster recovery and greater mental focus."
Bell, NAI's outside counsel, has been in numerous communications with FDA officials over what he described in a letter to FDA as "adulterated beta-alanine" being imported into the U.S., in violation of federal law. He pointed out NAI successfully navigated the NDIN process for CarnoSyn beta-alanine.
In a letter dated Feb. 1, 2019, FDA advised Bell it filed NAI's notification for CarnoSyn beta-alanine at a total daily intake of 6.4 grams per day. The so-called good day or AKL (acknowledgement) letter is the best outcome for a manufacturer that submits a premarket dietary ingredient notification to FDA. The agency does not "approve" these notifications and reserves the right to take enforcement action against an acknowledged NDIN if the ingredient is found to be adulterated, unsafe or misbranded.
"NAI is the only company that has submitted an NDIN for beta-alanine to FDA," Bell wrote in a Feb. 24, 2020 letter to Tave. "The company spent hundreds of thousands of dollars to not only compile publicly available information about the ingredient's identity, manufacturing process and safety, but also to conduct its own commercially confidential, preclinical studies. The agency did not object to NAI's basis for concluding that CarnoSyn beta-alanine is reasonably expected to be safe, as manufactured, and under the conditions of use proposed in the notification."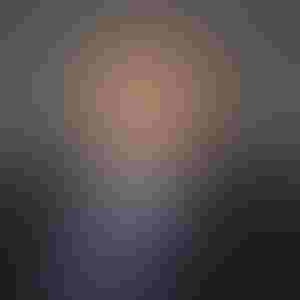 Kevin Bell, an attorney in Washington, D.C. representing Natural Alternatives International Inc., communicated with FDA officials for over a year in an effort to get them to detain beta-alanine manufactured in China and exported to the U.S. that has not gone through a pre-market safety review by FDA. FDA has yet to grant his request.
NAI sources CarnoSyn beta-alanine from an ingredient manufacturer in Japan known as Yuki Gosei Kogyo Co. Ltd (YGK). The identity and safety data upon which NAI relied in its notification were based on YGK's production method "and final product of commerce," wrote Bell, a partner with Arnall Golden Gregory LLP (AGG), who leads his firm's patent and dietary supplements practices.
Chinese suppliers of beta-alanine
YGK doesn't control the production of beta-alanine imported into the U.S. In an attachment to the letter to Tave, Bell identified 24 Chinese manufacturers and exporters of beta-alanine between Feb. 1, 2019 and Jan. 31, 2020. Combined, the top three exporters alone shipped more than 1 million kilograms of beta-alanine, according to data in the attachment sourced from the PIERS TI import database—a subscription service maintained by IHS Markit. Of the more than 3.3 million kilograms of beta-alanine imported into the U.S. during the above time frame, NAI imported about 31% of the ingredient from Japan, while more than 2.3 million kilograms of the ingredient, or 69% of total beta-alanine imports, came from China, Bell advised Tave. (See chart below of Chinese suppliers in Bell's attachment to Tave).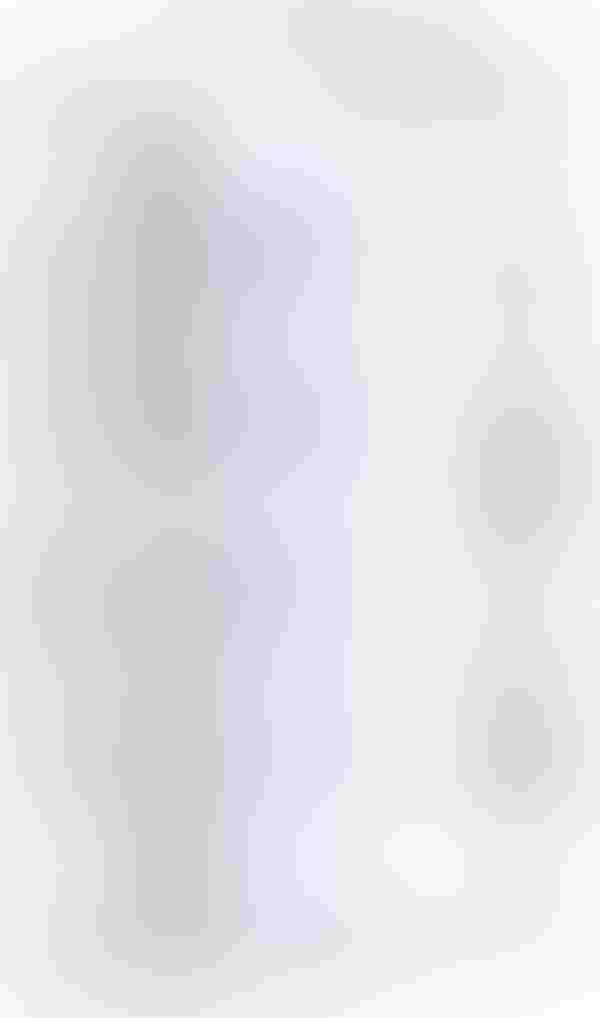 "None of the companies importing and selling generic beta-alanine made in China can rely on NAI's NDIN #1103, nor have they made the statutorily required premarket notification," Bell wrote to Tave. "Thus, there is no way to determine how, or if, the ingredients being imported into the U.S. and distributed as generic beta-alanine are quantitatively or qualitatively related to CarnoSyn beta-alanine—the only beta-alanine for which the required notification has been made. Because of this, FDA cannot assume that the basis for concluding that NAI's CarnoSyn beta-alanine is reasonably expected to be safe can be directly applied or assumed for any of the generic forms of beta-alanine."
Natural Products Insider reached out via email (in English and Mandarin) to eight of the Chinese exporters of beta-alanine, requesting they disclose their U.S. customers of beta-alanine, whether customers are using the ingredient in their dietary supplements, and their legal basis for concluding beta-alanine can be lawfully marketed in the United States. None of them returned multiple requests for comment.
Among those contacted were the second and third top-producing exporters, Anhui Huaheng Bioengineering Co. Ltd, which exported 306,000 kilograms of beta-alanine between Feb. 1, 2019 and Jan. 31, 2020 in 14 total shipments, and Jing Jing Pharmaceutical Co. Ltd., which exported 273,840 kilograms of the same ingredient during the above time period in 15 total shipments, according to the PIERS TI import database cited in Bell's attachment.
A few months after NAI received its AKL letter, Jing Jing Pharmaceutical emailed LeDoux, touting the production of various products, including beta-alanine. "If you have any inquiry, please come here," the April 11, 2019 email stated. "I will give you the competitive price." In a more recent email sent June 18 to NAI, Jing Jing reminded the company that it produced beta-alanine and several other ingredients and wanted the "opportunity to show you our superior products."
Other documents obtained by NAI show the consignees of beta-alanine shipments are often manufacturers of dietary supplements, or ingredient suppliers targeting the nutrition industry. For example, based on the search terms "beta-alanine" and "b alanine" for the time period Jan. 1, 2019 to June 10, 2019, Armada Nutrition was identified as the consignee of 13 different shipments at the U.S. port in Savannah, Georgia, according to data Bell retrieved from the PIERS TI import database. Armada Nutrition, which did not respond to multiple requests for comment, obtained all its beta-alanine from Anhui Huaheng Bioengineering. (While the database refers to "Anhui Huaheng Bioengineering," the company describes itself on its website as Anhui Huaheng Biological Engineering or Anhui Huaheng Biotechnology).
During a four-month period ending June 26, 2020, Armada Nutrition obtained beta-alanine from Anqing Xinfu Chemical as well as Anhui Huaheng Bioengineering, according to additional import data obtained by Bell. Other consignees of beta-alanine from China included, among others, Nutravative Inc., an Allen, Texas-based ingredient supplier for the food, health and nutrition industries; and Fifth Nutrisupply Inc., a Chino, California-based supplier of nutritional raw materials. Neither company returned a request for comment in response to questions about beta-alanine.
Subscribe and receive the latest insights on the health and nutrition industry.
Join 37,000+ members. Yes, it's completely free.
You May Also Like
---