Supplement Industry Begins Analyzing Long-Awaited Revised NDI Draft Guidance
Supplement Industry Begins Analyzing Long-Awaited Revised NDI Draft Guidance
FDA noted the draft guidance is intended to help improve both the submission rate and quality of new dietary ingredient (NDI) notifications.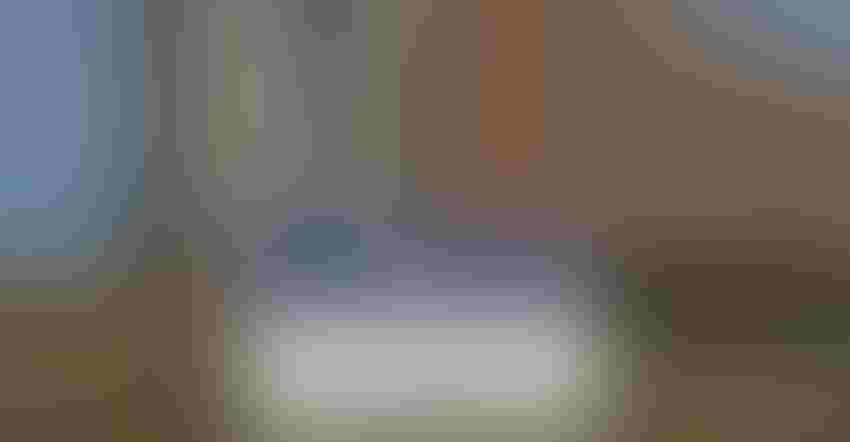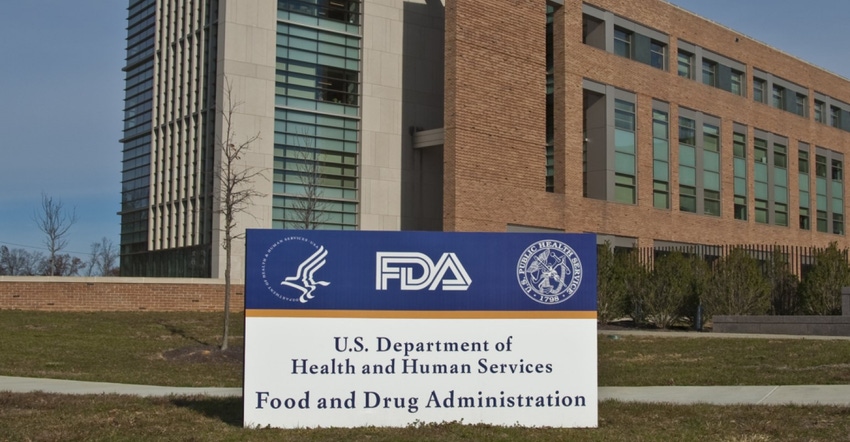 Five years after FDA issued draft guidance that drew strong rebuke from the dietary supplement industry and members of Congress, the agency published a new document aimed at improving compliance with notification requirements for new dietary ingredients (NDIs).
Subject to limited exceptions in the law, dietary supplement firms must notify FDA 75 days in advance before marketing an NDI in the U.S. market, and must provide evidence that the ingredient in the product "will reasonably be expected to be safe."
Critics of the industry have lambasted the fact that the 1994 Dietary Supplement Health and Education Act (DSHEA) does not require premarket approval of dietary supplements based on a safety or efficacy evaluation. However, the notification requirement in the law is intended to provide a safeguard to protect consumers from ingredients that could endanger their health.
"This revised draft guidance is an important step forward in the agency's work to protect public health from potentially dangerous new dietary ingredients," said Steven Tave, acting director of the FDA's Office of Dietary Supplement Programs, in a press release. "Notification of new dietary ingredients is the only pre-market opportunity the agency has to identify unsafe supplements before they are available to consumers. The revised draft guidance is intended to improve the quality of industry's new dietary ingredient reporting so the FDA can more effectively monitor the safety of dietary supplements."
The draft guidance is subject to a 60-day comment period. Although the guidance, when finalized, will not be legally binding, it's nonetheless a crucial document for industry since it will reflect the agency's thinking on the notification requirements.
FDA noted the guidance is intended to help improve both the submission rate and quality of NDI notifications. FDA estimated more than 55,600 dietary supplements are on the market and about 5,560 new supplements are introduced each year. However, the agency said it has received fewer than 1,000 notifications since DSHEA was passed into law. Between 1995 and the end of 2014, FDA received and completed an evaluation of around 750 NDI notifications, according to the new draft guidance. Federal law provides that a product is "adulterated" if the required NDI notification is not submitted to FDA, although the burden is on the agency to take enforcement action.
"These figures, coupled with recent concern about the presence of undeclared active ingredients in products marketed as dietary supplements, highlight the importance of submitting NDI notifications as a preventive control to ensure that consumers are not exposed to unnecessary public health risks in the form of new ingredients with unknown safety profiles," FDA asserted in the new draft document.
FDA objects to the majority of NDI submissions, reflecting the divide between industry and regulators on what information is required in the notifications and the evidence necessary to meet the safety standard in the law.
"The dietary supplement industry and FDA should have a shared goal to ensure that NDI notifications, when they are required, are clearly presented and thorough in providing to FDA the safety information that is required under the law," said Michael McGuffin, president of the American Herbal Products Association (AHPA), in a statement. "This system is in need of improvement, so it's AHPA's sincere hope that FDA has not missed another opportunity in this draft guidance to assist industry in meeting this goal."
Steve Mister, president and CEO of the Council for Responsible Nutrition (CRN), said he was pleased with the document's general direction and that it reflects the agency listened to the industry's comments in written materials and meetings with FDA.
"Even where they continue to disagree … with some of the opinions that the industry has put forward, it's at least clear that they are listening to what we have to say," Mister said in a phone interview. "And they are either answering us by explaining why they disagree or in some cases are kind of coming a little bit toward the positions that we have been advocating."
The supplement industry is likely to spend the next several weeks closely analyzing the document as it prepares comments for FDA's consideration. While FDA addressed "key areas of contention," the agency still needs to provide further explanation related to certain areas such as synthetic botanicals and its enforcement policies, said Daniel Fabricant, Ph.D., executive director and CEO of the Natural Products Association (NPA), in a phone interview.
Meantime, industry trade associations are planning to educate their members on the new draft guidance through webinars that are slated to include legal experts as well as former and current FDA officials.
"This is a topic that we've been actively involved in for several years now, and with the release of the new draft guidance, companies have questions and we're poised to provide the right experts with answers," said Duffy MacKay, senior vice president of scientific and regulatory affairs with CRN, which will host a joint webinar with Informa Exhibitions on Sept. 7 at 2 p.m. EST to evaluate the guidance.
NPA also intends to hold a webinar Aug. 17 on the topic. Two of NPA's executives are former FDA dietary supplement officials.
While the draft guidance is 102 pages, and will require substantial review in the coming weeks, some of the highlights in the new document include the following:
Grandfathered Ingredients
FDA disclosed that it will develop an authoritative list of pre-DSHEA ingredients, based on independent and verifiable data. This is viewed as a positive step for industry because FDA has never before recognized a list of grandfathered ingredients, even though dietary ingredients that were marketed before Oct. 15, 1994 aren't subject to the NDI notification requirement.
Industry leaders welcomed the development. "To have some ingredients know for sure that … they are never going to be the subject of a 402f1b charge, why wouldn't you take that if you could," Fabricant said, referencing a provision in the Federal Food, Drug & Cosmetic Act (FDCA) governing adulterated or illegal NDIs. Still, he acknowledged FDA and industry are likely going to disagree on the list of grandfathered ingredients.
Master File
The revised guidance allows a single notification to include safety data for a range of use of conditions across multiple products, and companies can submit a confidential master file (manufacturing info, specifications and other identity information) that it can refer to in subsequent NDI notifications. However, the revised guidance noted that using a previously "approved" NDI in a new supplement formula might require a new notification depending on differences, such as dosing and the other ingredients in the formula.
The master file could ease the burden on industry, reducing the need to submit redundant NDI notifications for the same ingredient. On the other hand, FDA could use such a master file to crack down on companies that were not disclosed in the file, yet are selling the same ingredient without a separate NDI notification.
The ingredient supplier that was not listed in the master file may be manufacturing the substance differently than the ingredient that previously was the subject of the NDI notification, observed Fabricant, who formerly led FDA's Division of Dietary Supplement Programs.
"I think what the master file sets up for the agency [is] to do enforcement, especially on imports," said Fabricant, who reckoned that an import policy could influence regulatory compliance, although he urged the agency to provide more clarity around this issue. "If I have a master file from Company X and Company Y is importing the same ingredient … unless Company X said Company Y is OK … what's their basis for safety for that product? [Company Y] may have different specs. It may use different solvents. It may have higher amounts of lead."
Chemical Alteration

FDA listed processes that would likely not chemically alter an ingredient. This is important since DSHEA provides that a supplement containing an NDI isn't subject to the notification requirement if the product "contains only dietary ingredients which have been present in the food supply as an article used for food in a form in which the food has not been chemically altered." The guidance also provided examples of processes— including nanotechnology and chromatography—that could chemically alter an ingredient and require an NDI notification.
Editor's note: Interested in learning more about what's happening at FDA around dietary supplements? Join FDA's Cara Welch, Ph.D., senior advisor in the Office of Dietary Supplement Programs, in the SupplySide West Featured Speaker session on Thursday, Oct. 6, at SupplySide West 2016.
To learn more about FDA's draft guidance addressing notification requirements for NDIs, attend the joint webinar hosted by CRN and Informa Exhibitions on Sept. 7 at 2 p.m. EST. 
Subscribe and receive the latest insights on the healthy food and beverage industry.
Join 47,000+ members. Yes, it's completely free.
You May Also Like
---