Supplement groups unite to make case against Maryland 'diet pills' bill
Supplement groups unite to make case against Maryland 'diet pills' bill
The supplement industry was unanimous in its opposition to a bill in Maryland with 12 co-sponsors that would restrict sales of "diet pills" and require dire warnings to be posted.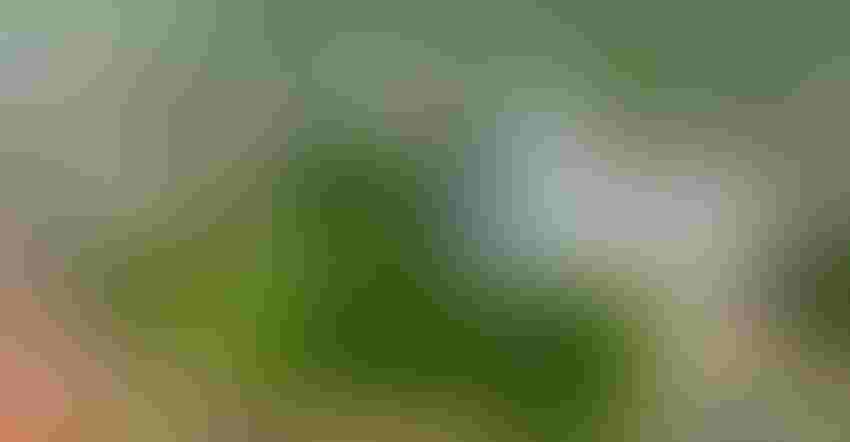 The supplement industry was unanimous in its opposition to a bill in Maryland with 12 co-sponsors that would restrict sales of "diet pills" and require dire warnings to be posted.
Dietary supplement stakeholder groups have teamed up to oppose a Maryland bill that would restrict sales of "diet pills" to underage consumers to protect eating disorder sufferers. The groups claimed there is no evidence that links supplements to these disorders, among raising other objections.
House Bill 634 would require dietary supplements aimed at weight management—referred to as "diet pills" in the legislation—to be placed behind a counter and sold only to those consumers who can prove they are at least 18.
In addition, the bill would require retailers to post a warning that, "Specified diet pills may contribute to gastrointestinal [GI] impairment, tachycardia, hypertension, myocardial infarction, stroke, organ failure, severe liver injury sometimes requiring a transplant or leading to death, or other serious injuries or death."
AHPA: Focusing on 'diet pills' doesn't treat eating disorders
Officials representing the American Herbal Products Association (AHPA), the Consumer Healthcare Products Association (CHPA), the Council for Responsible Nutrition (CRN) and the Natural Products Association (NPA) testified last week in a committee hearing against the legislation.
Robert Marriott, AHPA's head of regulatory affairs, noted in his testimony that certain behaviors and ways in which sufferers might choose to interact with certain foods or other products are symptoms, and restricting one category of products isn't the best way to deal with the underlying problem.
"Eating disorders are behavioral and mental health problems," he said. "We believe that there are other means to address this problem."
NPA: Adverse event reporting system has been overlooked
Daniel Fabricant, Ph.D., president and CEO of NPA, said similar bills have already been struck down in other states, and he expressed "grave concerns" with Maryland's legislation.
"This bill has been vetoed in both California and New York and for good reason," he said. "There has been a lot of mis-categorization of what constitutes a diet pill."
Fabricant said he believes FDA's adverse events reporting system would pick up a problem with supplements and eating disorders if such a problem existed.
"If there is a problem with a product, that signal goes to the FDA," Fabricant added. "It is generated to the AER [adverse event report] system and evaluated by medical professionals. Supporters of this legislation seem to overlook that fact. From the years 2019 to 2022, there is not a single adverse event report for dietary supplements related to eating disorders."
CRN: Bill would cut access for all consumers
Steve Mister, president and CEO of CRN, who said he was speaking both as a trade organization official and a Maryland supplement consumer, said the impact of the bill would go far beyond just restricting sales of a few products to a small group of consumers. Potential liability means that many stores would err on the side of caution.
"It's not just the young people who would be affected. When you place age restrictions on a consumer product, it restricts access for all consumers," Mister said. "Many stores will simply stop carrying the products entirely."
Robbie McLuckie, CHPA's head of state and local government affairs, testified that in his group's view, the legislation would "taint these products as unsafe and not recommended for use. Bottom line, these types of laws are unenforceable."
Maryland association wants specific concerns addressed
Cailey Locklair of the Maryland Retailers Association testified that if some of her organization's concerns were addressed, the group would be neutral on the bill. She said retailers could conceivably be able to ask for identification when selling the products, but Locklair said sequestering them was unrealistic because of the hundreds of products potentially covered by the bill.
Also, she said the health warnings called for in the bill didn't make much sense either, since many over-the-counter products that carry risks are sold without such prominent signage and make do with warnings on labels.
Evidence supporting link between supplements and eating disorders
The notion that a link exists between eating disorders and the marketing of dietary supplements and their use has been explored by professor S. Bryn Austin, Sc.D., of the Strategic Training Initiative for the Prevention of Eating Disorders (STRIPED), a graduate-level training initiative based at the Harvard T.H. Chan School of Public Health and Boston Children's Hospital.
In a 2020 paper published in the American Journal of Public Health, Austin and her co-authors determined young women who were using "diet pills or laxatives" were more likely to be diagnosed with an eating disorder within one to three years as those who did not use the products. The study used longitudinal data from more than 10,000 women gathered in the 2001 to 2016 time frame.
"Use of diet pills or laxatives for weight loss can be dangerous and may be a warning sign that warrants counseling and evaluation for the presence of or risk of developing an eating disorder," the authors concluded.
"Policymakers and public health professionals should develop and evaluate policy initiatives to reduce or prohibit access to diet pills and laxatives abused for weight control," they added.
New paper calls into question evidence of nexus between supplements, eating disorders
CRN provided funding for a review of what the scientific literature has to say about the link between eating disorders and the use of various dietary supplements. That paper was written by Susan Hewlings, Ph.D., who was with Nutrasource at the time (she has since taken a position as VP of research affairs at Radicle Science) and conducted her doctoral dissertation on eating disorders.
The paper is in the peer-review process for imminent publication in the journal Nutrients, so Hewlings said she wouldn't go into detail on her specific findings yet.
But broadly speaking, her findings corroborate what was said by supplement industry stakeholders in the hearing: There really is no evidence to support the assertion that the use of dietary supplements either causes or exacerbates eating disorders.
Hewlings said the results of her review call into question the link between supplements and eating disorders that has been asserted by Austin and her collaborators at STRIPED.
"They quote their own work and surveys that were done more than 20 years ago, and those surveys were not validated," she said. "Are there any adverse events that have been reported that connect dietary supplement use of any kind to an eating disorder? The answer is no. I'm not saying that eating disorders are not a problem. They need to be addressed from a public health perspective. But we are spinning our wheels here based on old and poorly done research."
STRIPED responds to FDA database arguments
Austin, who directs STRIPED, is a professor of social and behavioral sciences at the Harvard T.H. Chan School of Public Health and a professor of pediatrics at Harvard Medical School. She also holds positions at Boston Children's Hospital, including as a research scientist in the Division of Adolescent and Young Adult Medicine.
FDA's adverse events database isn't intended to capture a psychiatric illness such as an eating disorder diagnosis, but rather "is almost exclusively used for reporting acute physical injury in the near term attributed to dietary supplement use," according to the Harvard academic.
The contention by industry stakeholders that the FDA database doesn't show a nexus involving eating disorders is "either naïve, showing a basic lack of understanding of the database, or deliberately deceptive to mislead lawmakers and the public about the risks of weight loss supplements," Austin asserted in an email to Natural Products Insider. "The truth is that rigorous studies designed to examine the risks of these products, carried out with thousands of people followed over many years, have consistently found that girls and young women who use these products have four to six times the risk of being diagnosed with an eating disorder within several years compared to their peers not using these products."
She also highlighted concerns that weight loss supplements may contain active pharmaceutical ingredients and pose health risks to youths.
"Just a few weeks ago, the FDA issued yet another warning about a weight loss supplement illegally laced with sibutramine, a dangerous pharmaceutical drug pulled from the market in 2010 due to the risk of heart attack and stroke," Austin said. "This is what industry spokespeople do not want lawmakers or the public to know, because what parent, knowing the truth, would ever think these products are safe for their 12-year-old daughter?"
She was referring to a Feb. 8 notification from FDA that advised consumers not to use or buy Alfia Weight Loss Capsules sold on various websites and possibly in some retail stores.
Industry representatives emphasize products laced with sibutramine and other drugs should be removed swiftly from the market and are distinguishable from legitimate "dietary supplement" products sold at brick-and-mortar stores and formulated to promote health and wellness.
Subscribe and receive the latest insights on the health and nutrition industry.
Join 37,000+ members. Yes, it's completely free.
You May Also Like
---