Supplement and functional food industry on the edge of 25 years
Supplement and functional food industry on the edge of 25 years
The recent midterm elections ousted several supplement and functional food industry advocates, but we have many new friends, allies and situational champions.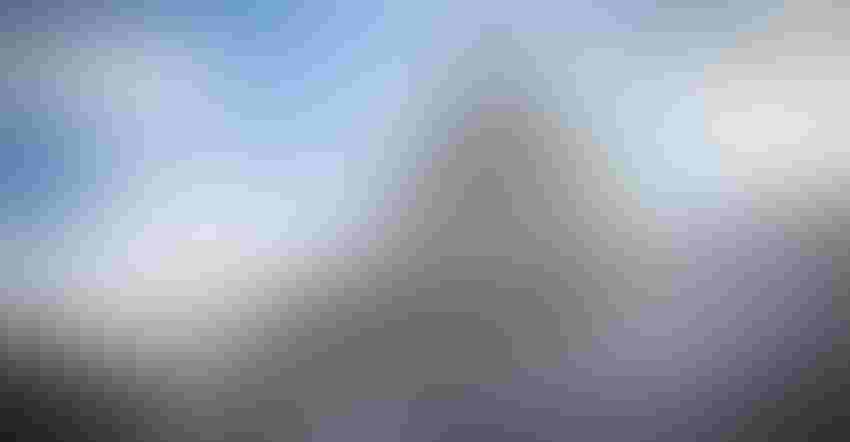 Now that the midterm elections are behind us, we are firmly ensconced in a lame duck session, awaiting the outcome of key legislative initiatives. In the meantime, we're learning about the new class of freshman legislators coming to Washington, DC, to be sworn into office in January.
We saw some good friends lose their re-election bids; some were elected to higher office, and others retired. The Dietary Supplement Caucus (DSC) went from a membership of 47 to 35, and we lost both of our House co-chairs. Rep. Mia Love of Utah lost her reelection, and Rep. Jared Polis of Colorado ran for state governor and won.
So, before we re-form the Caucus, as we do at the beginning of every new Congress, we will need to recruit two new co-chairs. There are many possibilities, and we will begin looking those remaining 35 DSC members. It's important to underscore that the DSC remains the best way that the dietary supplement trade associations share information with members of Congress and their staff.
Despite the losses to the DSC, we're in good shape. We have many new friends, allies, and situational champions, like Sen. Martin Heinrich of New Mexico, Sen. Tim Scott of South Carolina, as well as Sens.-elect Marsha Blackburn of Tennessee and Kyrsten Sinema of Arizona, both members of the DSC in the House of Representatives, who will be moving to the Senate in 2019. Moreover, we saw the election of Mitt Romney, who was hand-picked by Sen. Orrin Hatch to replace him in Utah. We'll need to do more work to understand Sen.-elect Romney's interests, but we can presume he will be interested due to the number of constituents working in the dietary supplement and functional food industry in Utah.
The most important industry milestone this year is the retirement of long-time friend and champion Hatch. We knew it was coming the last couple of years—expected many years before that—but it still difficult to say goodbye. We went through a similar process with former Sen. Tom Harkin of Iowa four years ago, and it doesn't get easier. While no one will ever replace Hatch and Harkin in our hearts or in the soul of our industry, there is hope as new elected officials come to Capitol Hill, who have spent the last 25 years using dietary supplements and functional foods, thanks to the Dietary Supplement Health and Education Act (DSHEA).
Going into next year, we'll have a pro-business, anti-regulation administration, a republican Senate, a democratic House of Representatives, a thoughtful FDA, and one of the most diverse groups of incoming legislators. CRN and the other dietary supplement trade associations will engage in a robust freshman education strategy to reinforce how products are regulated, understand their personal interests in health and wellness, and encourage membership in the DSC once it is re-formed for the 116th Congress. What we'll learn about this new class of legislators is that many take and believe in health and wellness products. Many will know that dietary supplements are regulated like foods and not like drugs. And most will understand these products are used by 75 percent of adults in the United States (according to a recent survey conducted by the Council for Responsible Nutrition [CRN]), because they use dietary supplements too.  
2019 will also be the 25th Anniversary of DSHEA. And while we will celebrate this auspicious occasion, it's also a reminder that over the last 25 years, only a few members of Congress remain in office who were here in 1994 and remember how DSHEA came into being. Only 8.5 percent of the current legislators in the Senate and House of Representatives were in office when DSHEA passed. Therefore, we must make new friends and continue to foster and grow new relationships.
Adapting to the new political environment and paying attention to Capitol Hill happenings during good times and bad is critically important for our industry's success, and all of industry should be engaging with their respective members of Congress and staff directly. Building a local relationship is critical and holds many benefits. If stakeholders pitch in and help introduce our industry to the new members of Congress, it will increase our impact and increase our chances of grooming new champions. Stakeholders can write letters and visit members in their district, as well as invite members to tour their facilities. Educating new members of Congress and their staff won't change, and we will continue to be proactive in our efforts on Capitol Hill, during lobbying efforts like CRN's Day on the Hill in mid-June. But having a relationship with a legislator is half the battle in educating members of Congress. 
After the 115th Congress, most believe the dietary supplement and functional food industry is in a strong position, but complacency will never be an option. While we have made progress and have strong relationships with many Congressional offices that already understand our industry, we must find ways to continue interacting with new and old friends through other means than educating on the basics. We are about to venture into uncharted territory without our tried-and-true champions, but I, for one, am optimistic. 
Mike Greene is senior vice president, government relations, Council for Responsible Nutrition (CRN), a trade association for the dietary supplement and functional food industry.
Subscribe and receive the latest insights on the healthy food and beverage industry.
Join 47,000+ members. Yes, it's completely free.
You May Also Like
---