Suing FDA over CBD would face procedural, substantive hurdles
Suing FDA over CBD would face procedural, substantive hurdles
Some industry attorneys are split on whether FDA's denial of the CBD citizen petitions constitutes "final agency action" and is ripe for an adjudication.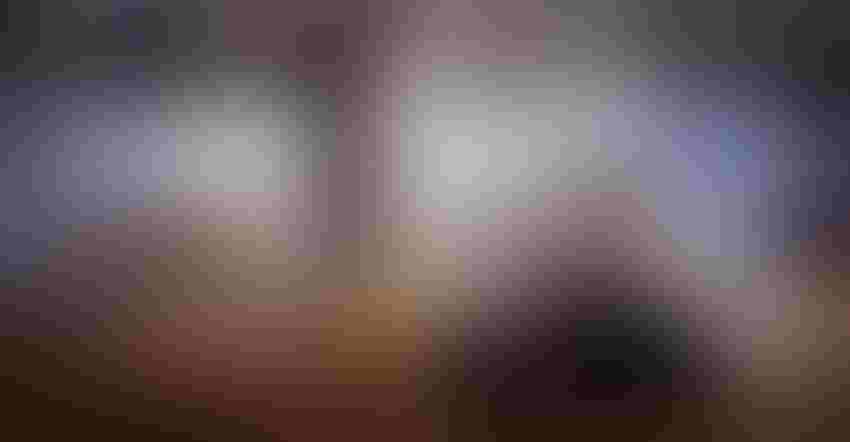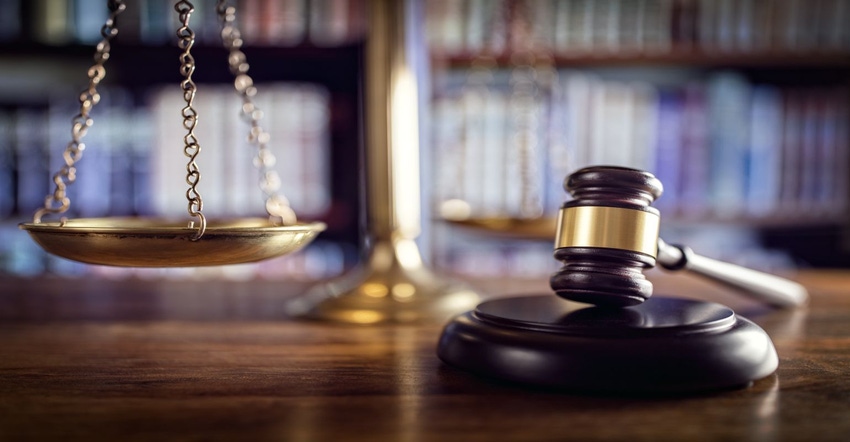 The prospect of a lawsuit against FDA has grown after the agency rejected three citizen petitions that requested a pathway to market for CBD in dietary supplements, though some trade groups said their focus is on a legislative solution.
The petitions were filed in recent years by three trade associations, following FDA's determination that CBD is excluded as a dietary supplement because it was first authorized for investigation as a new drug and the subject of substantial clinical trials made public.
Trade groups and litigation prospects
Dan Fabricant is president and CEO of the Natural Products Association (NPA), which filed a CBD citizen petition in February 2022 and sued FDA in December 2021 over a separate ingredient called N-acetyl-L-cysteine (NAC).
"We couldn't be more disappointed [with FDA's decision on CBD] and will look for relief with every branch of government and will need the help of our members to right the wrong," Fabricant said in a Jan. 26, 2023 statement.
The Council for Responsible Nutrition (CRN) also criticized FDA's response to its own CBD petition filed in June 2020. However, CRN is among the trade groups focusing their efforts on Capitol Hill. Craig Muckle, a spokesman for CRN, said his group is pursuing legislative options for CBD but not a lawsuit.
Meanwhile, U.S. Hemp Roundtable General Counsel Jonathan Miller said he had not heard members express interest in suing FDA.
"The lack of regulatory certainty has significantly impaired the hemp and CBD industry financially, which leaves us with less resources to file a lawsuit," Miller said in an interview in February. "It makes it even more incumbent on us to gather those limited resources and lobby Congress where we can get some permanent relief."
David Spangler is SVP of legal, government affairs and policy with the Consumer Healthcare Products Association (CHPA), whose CBD citizen petition filed in November 2019 also was denied by FDA.
"We don't have a lot of skin in the CBD game as an organization," he said in an interview. "I can safely say CHPA has no plans to be party to any litigation on this ingredient."
The chances of a lawsuit against FDA would likely increase if FDA enforced against CBD products. FDA and its partner in litigation, the U.S. Department of Justice (DOJ), have not seized CBD products or moved in the judiciary to prohibit a CBD brand from operating based on the ingredient's status as a drug.
Procedural hurdles
Prior lawsuits involving FDA suggest a CBD-related complaint against the agency would linger for years in the federal district and appellate courts. That's if it could survive long enough for a judge to rule on the merits.
"The Department of Justice is going to argue that since FDA has not taken enforcement action and they continue to allow products to be sold, the case is not ripe for judicial review," said attorney Todd Harrison, co-chair of Venable's FDA group, in an interview.
Some industry attorneys are split on whether FDA's denial of the CBD citizen petitions constitutes "final agency action" and is ripe for an adjudication.
In its responses to the citizen petitions, FDA is "saying there's no basis for them to do anything, and I don't think denying a citizen petition like this is official agency action," Marc Ullman, of counsel to the law firm Rivkin Radler, said in an interview.
It also could be difficult for a trade association to establish "standing," according to Ullman, who advises firms in the dietary supplement industry on FDA regulations. The standing doctrine typically requires a party to demonstrate it has suffered, or is about to suffer, an injury.
"You're much better off having somebody who actually will suffer real damage," Ullman said. "Standing for trade associations can be dicey."
Ashish Talati of the law firm Amin Talati Wasserman said he does believe trade associations could bring a lawsuit and survive such procedural hurdles as ripeness and standing.
Talati noted trade associations have members who have been harmed by FDA's inaction on CBD. He also cited federal regulations that govern court review of a final administrative action.
According to these regulations, a request that FDA take administrative action must first be the subject of a final administrative decision based on a petition or hearing before legal action is commenced.
"When FDA denies a petition, litigants are entitled to seek judicial review of that decision as that is considered final agency action," Talati said via email. "However, judicial review of the denial is strictly limited to the narrow issues described in the denial of the petition."
Harrison said he's not certain whether denial of the CBD citizen petitions is sufficient to bring a lawsuit. However, a ruling on whether procedural requirements have been satisfied could be influenced by the judge assigned to the case, the lawyer said.
"I tell this to clients all the time. It depends which judge you draw," Harrison noted. He said he would bring a lawsuit against FDA in Utah, since the districts courts there have been favorable to the dietary supplement industry.
Winning on the merits
Even if a trade association and/or company that sued FDA survived motions to dismiss and persuaded a judge to hear the case, they would need to overcome another obstacle: prevailing on the substantive issues.
"Governmental decisions and governmental agencies are given such deference that there would need to be some sort of clear and unequivocal error in FDA's position," cannabis attorney Garrett Graff said in an interview. "I think it would be challenging to initiate a lawsuit against FDA on the basis of effectively punting to Congress to further dictate regulatory change."
To prevail, FDA would need to show it "acted rationally and within its discretion," added Graff, who's a partner at the law firm Moye White.
Ullman said he doesn't believe anyone in the CBD industry has done the necessary work to beat FDA in a lawsuit.
He recommended establishing the safety of CBD in a new dietary ingredient notification (NDIN), and in conjunction with the notification, request that FDA promulgate a regulation permitting that specific ingredient/product to be sold in the U.S. market.
FDA has already reviewed NDINs for CBD-containing products, although it has rejected them based on determinations that CBD is excluded from the definition of a dietary supplement and has not been shown to be safe.
"There have been a couple of …. halfhearted efforts at asking FDA for a rulemaking," Ullman said, adding the petitioners have stopped short of submitting ingredient safety data in conjunction with the requests.
Lance Blundell is general counsel of cbdMD, which according to NPA's citizen petition, collected a dossier of identity and safety information for submission as a novel food ingredient in the European Union and in support of an NDIN to FDA.
The company is considering all its options—including a legislative solution, or as a last resort, litigation—following FDA's denial of NPA's citizen petition.
"All options are on the table," Blundell said in an email. "We are working with other leaders in the industry, working with trade groups, working closely with several members of Congress and pushing for oversight. We have also submitted our safety data for publication in a peer-reviewed journal to demonstrate once and for all that a consensus of experts agree our hemp extract CBD ingredient is safe, which will lead to a self-GRAS [generally recognized as safe] affirmation."
Blundell concluded: "If all else fails, the last option is to sue the FDA and demand they do their job. No one hits the nuclear button without exhausting all other options."
Substantive arguments
As part of any lawsuit against FDA, plaintiffs are likely to argue hemp extracts are distinguishable from CBD, which is the "article" FDA has determined was authorized for investigation as a new drug before being marketed in dietary supplements.
"This type of case is really going to be driven by the ingredient" and how broadly or narrowly a court defines the "article," Harrison said. "To me, the article is the drug itself. It's the molecule, not everything else that comes with it."
On the other hand, Harrison admitted FDA has a "fallback position"—namely that CBD brands (according to the agency) have failed to establish their ingredients have met the applicable safety standard in the Dietary Supplement Health and Education Act of 1994 (DSHEA).
"Courts will generally defer to FDA on safety questions," he said. "Even if you overcome the [drug] preclusion question, you still have the safety question."
Perhaps the status quo is better than the costs and risks of challenging FDA in U.S. District Court.
"Why do anything when FDA's not enforcing?" Harrison asked. "If you're a Charlotte's Web or another large player and you're doing just fine, why do you push the issue—because you could lose, and then what?"
Subscribe and receive the latest insights on the healthy food and beverage industry.
Join 47,000+ members. Yes, it's completely free.
You May Also Like
---