Successful supplement sales in Latin America
Successful supplement sales in Latin America
Sales of supplements in Latin America are on the upward swing, but brands that want to enter the market need to consider the heterogeneous regulations in the different countries.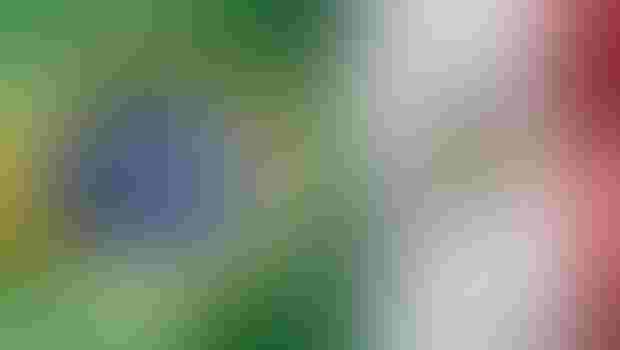 Latin America is experiencing strong growth in dietary supplement markets. It has the second-fastest growth in the vitamins and dietary supplements (VDS) market worldwide, with an average annual increase of almost 5% from 2008 to 2013, according to Euromonitor international. The Latin American market is expected to continue growing at 4.3% compound annual growth rate (CAGR), with some markets above 8% year over year. The top three reasons for the growth are the aging population, increasing health awareness and higher disposable income. The strong growth of the VDS market in Latin America is expected to continue. Retail value sales are anticipated to grow by 3% (constant terms, fixed exchange rates) yearly through 2018, to reach US$5.5 billion.
Market
Latin America is about one-fourth the size of the U.S. market. Brazil, Mexico, Venezuela and Columbia are the largest VDS markets with about 85% of the total market, according to a 2013 report from DSM Nutritional Products. Ecuador and Venezuela are among the fastest-growing countries, with annual growth of 6.1% and 5.5% (constant terms, fixed exchange rates) in retail value sales between 2008 and 2013, respectively, according to Euromonitor International. Bone (calcium supplements) and digestive (fiber and probiotics) products are the top sellers across the region. Beauty supplements to promote healthy skin and nails are popular in Argentina, Chile and Colombia. Heart health products (fish oils) are strong in Venezuela, Peru and Bolivia. The top five dietary supplements companies in Latin America are Herblife Ltd., Bayer AG, Pfizer Inc., Merck KGaA and Boehringer Ingelheim GmbH. In general, multinational pharmaceutical companies still lead in the market. Direct selling and local players are growing bigger and faster, too.
Popular products within regions
In Latin America, vitamins are the major dietary supplement products; however, omega, herb and probiotic products are growing quickly as well. In Mexico, people use vitamin and mineral supplements for general health. Women use specialty supplements at significantly higher rates than men. Below are some popular products in different Latin America countries:
Omega 3-6-9 (fish and non-fish) (Argentina, Colombia)

Combination dietary supplements (Bolivia, Costa Rica, Ecuador, Guatemala)

Combination non-herbal/traditional dietary supplements (Chile, Guatemala)

Herb/traditional dietary supplements (Ecuador)

Probiotic supplements (Chile)

Antioxidants (Resveratrol and others) (Costa Rica)

Calcium supplements (Mexico)
Marketing promotion route
In Latin American dietary supplements markets, pharmacies and drug stores are the major distribution channels, mainly due to size and presence (70%) in the market, according to DSM. However, multilevel marketing/direct selling (60% of the weight management market) and TV selling are strong, too. Different-sized companies with varying budgets for marketing promotion in Latin America have gone different routes. These include:
Recommendation by general practitioners, naturopaths and pharmacists;

Social media comments (e.g., Facebook);

Health food shop and organic/biological shelf spaces in standard grocery retailers and wellness apothecaries;

Home shopping (catalogs and mail orders); and
Regulation
The regulatory environment for dietary supplements in Latin America is complicated, embodying more than 30 countries without harmonized regulation. Companies need to understand the local regulations and be aware of the cost of entry for each new market. Latin America's dietary supplement regulation is slowly transforming from totally heterogeneous (the category was nonexistent or embedded in the pharmaceutical) into better-defined rules with certain common patterns. Some countries have specific regulations for dietary supplement now.
Mexico regulation
Process: No registration needed / Notification needed / Composition and labeling evaluation needed / New "positive list" and "negative list" to regulate herbal and phytochemicals

Barriers to commercialization: No health claims allowed on label or in advertising

Special restriction in the absence of an RDI: Herbs and phytochemicals may have additional hurdles based on the new "positive" and inclusion limits list
Brazil regulation
Process: Notification needed for vitamins and minerals from 25 to 100 percent of RDA / Positive list of 18 ingredients with claims allowed for some ingredients* / New ingredients must be submitted

Time: 2 to 5 years for new ingredients

Barriers to commercialization: No health claims allowed on label or in advertising / Specific and difficult to communicate / Labels and advertising closely watched

Degree of complexity: +++++

Special restriction in the absence of an RDI: RDIs are defined on a low intake basis / Not much discussion and no visible list of new upcoming ingredients / Clinical and toxicology data required
*Includes carotenoids, omega-3s, dietary fiber, phytosterols, beta-glucan, probiotics and soy protein
Other Relevant Markets
Country: Colombia
Process: Specific category for dietary supplement

Barriers to commercialization: Pharma GMP approach is required / Claims allowed under a well-defined structure

Special restriction: Higher safety levels required for VDS / Some resistance to herbs and combination products
Country: Venezuela
Process: Registration required, valid for 5 years

Barriers to commercialization: Claims are restricted

Degree of complexity: +++++

Special restriction: Difficult to get approval for botanicals. Combination products other than vitamins are not allowed.
Country: Chile
Process: No registration required

Barriers to commercialization: Positive list of well-structured claims pre-approved

Special restriction: Food legislation for ingredients and GMPs define the rules. Each product must be pre-approved under this scope.
Country: Argentina
Process: Registration required

Barriers to commercialization: Claims may be allowed, but need a complex and lengthy approval.

Degree of complexity: +++

Special restriction: A positive list for herbs exists and is being updated.
Market entry strategy recommendation
Get professional consultancy support.

Know the regulation for the country before you enter.

Evaluate the formulation, try to use the approved ingredients and levels to meet multiple countries' requirements.

Prepare a strong product dossier with solid scientific background support.

Know the distribution channel.

Find the right local partner for distributing and/or manufacturing.
This information is for reference only. It has no legal value. Davidia Healthtech LLC declines all responsibility or liability for errors or deficiencies in this document. Authorities in various countries have the right to determine a product's regulatory status. Laws and the related guidance change constantly. We cannot guarantee regulations referred to in the document remain unchanged. The text should not be taken as an authoritative statement or interpretation of the law, as only the courts have this power. Every effort has been made to ensure these guidance notes are as helpful as possible.
Hua Deng, Ph.D., is the president and the founder of Davidia Healthtech LLC, a professional service company for food, dietary supplement and cosmetics. Deng holds a doctorate from Lanzhou University in China with a major in analytical chemistry. She has extensive experience with global regulatory affairs in the food, dietary supplement and cosmetic industries.
Subscribe and receive the latest insights on the healthy food and beverage industry.
Join 47,000+ members. Yes, it's completely free.
You May Also Like
---