Stakeholder group members explain support for mandatory product listing
Stakeholder group members explain support for mandatory product listing
From a prominent dietary supplement company to an advocacy group for the pharmacy profession and coalition fighting obesity, various stakeholders of the Dietary Supplements Quality Collaborative support an FDA proposal for a mandatory product listing.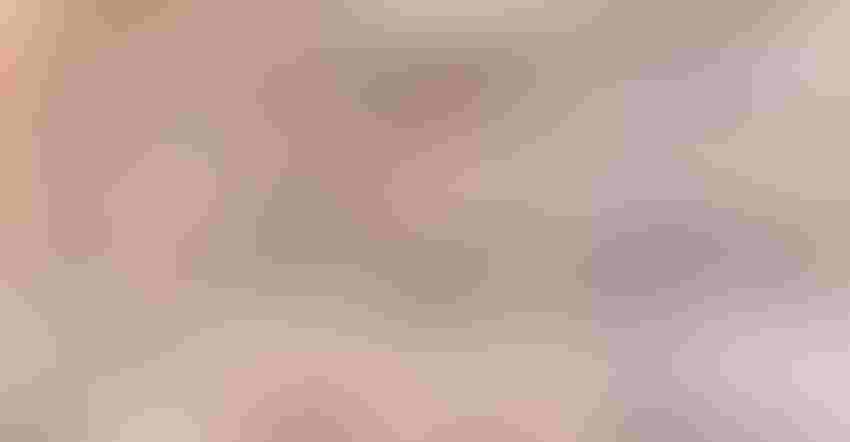 Christine Burdick-Bell is among the senior executives in the natural products industry in favor of requiring dietary supplements be listed with FDA.
The requirement she and many others envision would enable FDA—and others, from consumers to physicians—to identify in one database the tens of thousands of dietary supplement products on the market.
While FDA estimates as many as 80,000 dietary supplement products or more are sold in the U.S., the agency has limited visibility into all of them because they are not subject to either pre-market approval, registration or a listing requirement.
"The FDA doesn't really have a way to know what's out there [in the market], and it's hard to regulate that which you can't see," said Burdick-Bell, executive vice president, general counsel and corporate secretary of Pharmavite, which owns the brands Nature Made and MegaFood. Burdick-Bell also chairs the Dietary Supplements Quality Collaborative (DSQC), a diverse group of stakeholders representing the supplement sector, medical community, consumer groups and other interests.
Burdick-Bell envisioned a provision in the law that would render a dietary supplement product "adulterated" if it was not listed with FDA.
"If we simply said, 'Look, you're adulterated if you're not on the list,' that's a big incentive for everybody to get on that list and for the FDA to be able to see what's in the market," Burdick-Bell explained in an interview in 2020, when she was serving as vice chair of the DSQC. "Why does the FDA have to see what's on the market? Because I don't think it can enforce or protect consumers very well if it can't really see everything."
Joseph Nadglowski is president and CEO of the Obesity Action Coalition (OAC), a patient advocacy group and member of the DSQC. Nadglowski, who chaired the DSQC in 2020, described a mandatory listing as "just common sense" that would help to distinguish "legitimate" from "fraudulent" products.
During an interview in October, he said he would like a product listing to require disclosure of such details as the name of the product, its ingredients, an image of the label and contact information. Burdick-Bell said a copy of the label should be shared with FDA—and crucial information on the label would be searchable in the FDA database, like the product's name, Supplement Facts panel and required allergen disclosures.
As pictured by Burdick-Bell and others, a dietary supplement product listing requirement would fall short of premarket approval.
"This should be a birth certificate, not a driver's license," she said.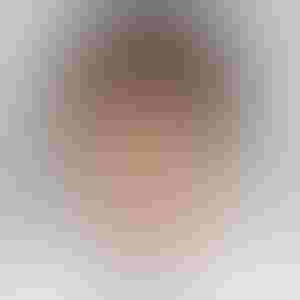 Christine Burdick-Bell, executive vice president, general counsel and corporate secretary of Pharmavite, chairs the Dietary Supplement Quality Collaborative.
Burdick-Bell raised a few hypotheticals to illustrate the potential benefits of a mandatory product listing. For example, consider label claims that a product "cures cancer." A search of the word "cancer" in the database would give FDA a tool to target products making such disease claims. And in the case of a dangerous ingredient that resulted in a product recall, FDA could search its database to identify other supplements containing the same ingredient.
Some industry representatives opposed to a mandatory product listing have argued such a requirement in the law would be unnecessary and redundant, burden companies and fail to assist an agency that doesn't effectively use its current authority.
Steven Tave, director of FDA's Office of Dietary Supplement Programs (ODSP), has reiterated in recent months that the agency wouldn't be asking for a product listing requirement if FDA didn't plan to use such new authority under the law.
Addressing the costs of compliance with a new requirement in the law, Burdick-Bell said she doesn't believe the mandate would differ greatly from the Council for Responsible Nutrition's (CRN) Supplement OWL (Online Wellness Library), a dietary supplement product registry.
"Small companies are able to manage that" registry, she said.
Burdick-Bell also suggested FDA is willing to collaborate with stakeholders on a solution.
She recalled a conversation with an FDA official that explored whether FDA would be willing to discuss an issue with a company before invoking its enforcement powers if a dietary supplement in the mandatory listing raised a concern.
The FDA official "said, 'Absolutely.' And I said, 'Well, what if I put that in the law?' And he said, 'People are open,'" Burdick-Bell reflected.
FDA hasn't made public the details of a specific proposal for a mandatory dietary supplement product listing. However, FDA has expressed its support for a product listing regime in several budget requests to Congress through the Trump administration. The fate of a mandatory product listing is in the hands of the current 117th Congress. The previous Congress did not introduce legislation for a listing mandate.
"This is not a partisan issue," Burdick-Bell said. "This is something that's good for consumers."
A mandatory product listing could be helpful to pharmacists in counseling patients about dietary supplements, said Ilisa Bernstein, senior vice president of Pharmacy Practice and Government Affairs with the American Pharmacists Association (APhA), another DSQC member.
Asked about the kind of information she would like to see in a dietary supplement product listing, Bernstein mentioned ingredients in the product as well as the name of the manufacturer. She also is in favor of requiring a manufacturer to update a product listing once it has made a significant change to a dietary supplement.
"It is challenging to keep up with the pace and the volume of the dietary supplements on the market," Bernstein said in an interview in November. "That's why having a listing will help provide a resource to get more information."
Several people in favor of a mandatory listing suggested it could help FDA identify firms manufacturing products tainted with undisclosed pharmaceutical ingredients. Caroline Apovian, M.D., who represents the Boston Medical Center (BMC) on the DSQC, said consumers have fallen victim to weight loss products that are either ineffective or unsafe.
"We have a public that is so desperate to lose weight and be healthy that they're prey to all of these companies … out there to siphon money from patients with obesity," lamented Apovian, director of the Nutrition and Weight Management Center at BMC, in an interview in November. "The public does not understand obesity is a disease."
A mandatory product listing, she suggested, might give a physician insight into potentially harmful dietary supplements if, for example, a product disclosed an average weight loss typically achieved with an FDA-approved pharmaceutical drug.
"Is this [listing requirement] going to solve adulteration?" asked Nadglowski. "No. I think there are other issues that we have to address."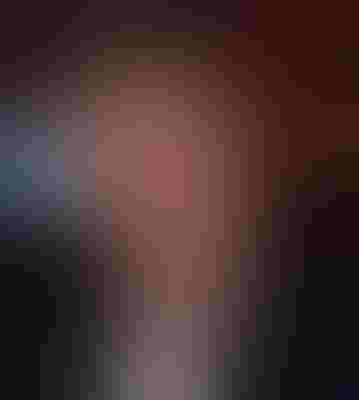 Joseph Nadglowski, president and CEO of the Obesity Action Coalition, previously chaired the Dietary Supplement Quality Collaborative.
For instance, he cited the need to address FDA funding and whether the agency has implemented all of its authority. Still, Nadglowski described a mandatory product listing as a "good first step."
"If you're at the border and someone's trying to bring in some new supplements—and they can look at the list and see it's not on the list—then the reality is that's easy to keep that product from coming in," Nadglowski said. "And those products that aren't on the list … in some cases are probably the ones that are more likely to be adulterated."
Subscribe and receive the latest insights on the health and nutrition industry.
Join 37,000+ members. Yes, it's completely free.
You May Also Like
---