Sounding the alarm: Ozempic and government crackdowns have big implications for supplements
Sounding the alarm: Ozempic and government crackdowns have big implications for supplements
As lawmakers push to expand access to weight loss drugs, the exact opposite is happening for dietary supplements, warns Natural Products Association Director of Government Affairs Kyle Turk.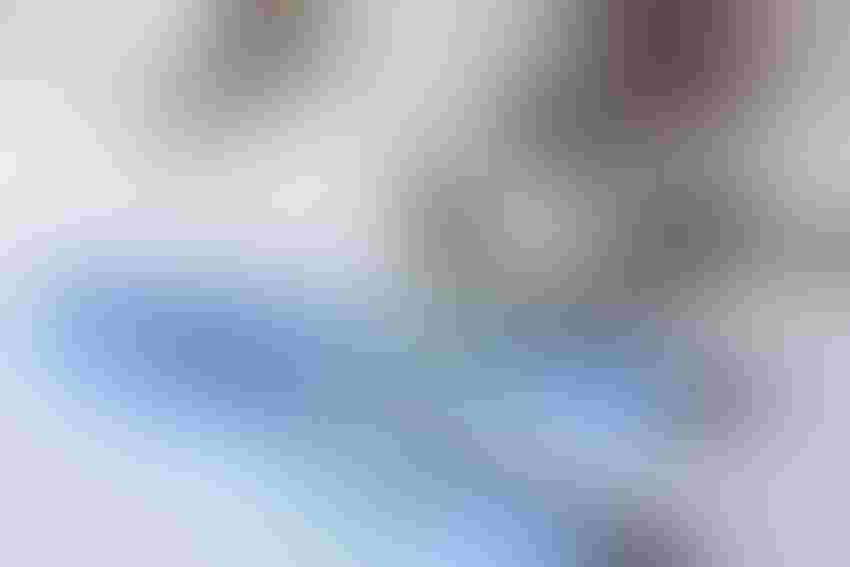 Ozempic Insulin Injection
Editorial credit: Natalia Varlei / Shutterstock.com
A recent article suggested that new weight loss drugs like Ozempic would have little impact on junk food companies due to a range of constraints, including cost, side effects and continued poor eating habits.
However, the wild popularity of these drugs and growing attempts by state governments to restrict access to supplements will most definitely impact our industry—and the Natural Products Association (NPA) is preparing for those scenarios.
Sales of Ozempic, Wegovy and Mounjaro are projected to reach $21 billion in 2023 and grow to $53 billion by 2028, The Wall Street Journal reported, citing FactSet. In fact, news reports have featured consumers who took second jobs to afford them.
To put this into perspective, sales of dietary supplement products in the U.S. exceeded $62 billion in 2022, according to the 2023 Supplement Business Report published by Nutrition Business Journal.
According to the Pharmaceutical Strategies Group, only 43% of health-plan sponsors cover FDA-approved weight loss drugs, and federal law excludes coverage of anti-obesity medications in traditional Medicare.
So, while most commercial health plans and federal programs like Medicare don't cover these drugs today, the lobbying push by Big Pharma to change that has already begun. House and Senate members from both parties recently reintroduced the Treat and Reduce Obesity Act that would enable coverage.
As lawmakers push to expand access to weight loss drugs, the exact opposite is happening for dietary supplements. More states are moving to tighten access or consider outright bans for certain consumers.
In years past, NPA defeated proposals in California, Illinois, Maryland, Massachusetts, Missouri, Rhode Island, and others to restrict and prohibit supplement access. However, last month, despite intense lobbying and a grassroots effort led by NPA, New York enacted a new law restricting access and making it harder to purchase natural weight management and muscle-building dietary supplements.
New York's economy represents billions of dollars for the dietary supplement industry, and NPA will seek to overturn this law in court. But the writing is on the wall as state governments in the largest economies in the country, like California and New Jersey, have proposed similar legislation.
Most of these attempts are driven by baseless claims that our industry is unregulated. In New York's case, the primary argument was that some dietary supplements caused eating disorders—a claim that has no grounding in science or FDA data.
Many lawmakers, media commentators, and some in the medical community cast aspersions on the industry, even claiming "the dietary supplement marketplace is an uncertain place for consumers—so little transparency, so much confusion."
This is the growing tide that our industry faces. If we do not act, not only will other states follow New York's lead and ban dietary supplements, but the rising popularity of quick-fix drugs will further cripple the market.
We must consider this new law's short- and long-term implications and the following choices we have as an industry.
NPA strongly believes our sharp focus on advocacy will allow the dietary supplements industry to maintain its existence and thrive. Public perception and advocacy are essential in determining how our members function in the marketplace. Participation and involvement in advocacy provide significant ROI for the industry that can be identified through economic impacts, such as increased costs or opportunities for growth.
I realize that advocating for change to public policy can appear intimidating for many; some might even be unsure of the political process, and some might even fear they may say or do the wrong thing.
But there is not one elected official who knows your business better than you. Most officials know very little about dietary supplements' health benefits or the effects that vitamin deficiencies can have on youth or the elderly. Elected officials rely on us to help them understand these issues and help guide policy decisions.
We need to change the narrative and tell the story about how our industry helps Americans who rely on our products for their health. We must share the stories about the millions invested in research and development each year toward creating innovative, more effective products.
I often hear about the good old days when advocacy typically meant a simple meeting with the likes of the great Senators Orrin Hatch or Tom Harkin. Unfortunately, those days are behind us, and we need to build the bench of the next great industry champions.
Prior to my role with the Natural Products Association, I was involved in state government and helping elect candidates for state office. One of the advantages of state advocacy is that state legislators and their staff are often more accessible and easier to build a relationship with than members of Congress.
Often, constituents can speak directly to their state representatives via phone calls or walk-in appointments. Additionally, congressional gridlock has never been more apparent, and establishing relationships at the state level can have a far greater impact. Not to mention, 45 U.S. senators and 219 members of the U.S. House of Representatives previously served in their respective state legislatures.
The importance of advocacy at all levels of government cannot be overstated and takes all forms. From grassroots efforts to direct lobbying, it takes a village to continue to adapt to a changing political landscape while maintaining strong relationships and messaging.
The rise in the weight-loss drug market, the negative press, and new laws in New York show legislative and regulatory changes directly impact the industry. It is the responsibility of all of us to advocate for the industry, especially when the government, media and academia overstep. Getting involved with NPA is a perfect place to start.
Dietary supplements are important to nearly 80% of the population, and it's critical that our collective industry ensures lawmakers understand the value and importance of our products to customers' health. There is no time to wait while governments consider over-regulation that would impact all our businesses.
We must act now to protect our industry.
Subscribe and receive the latest insights on the health and nutrition industry.
Join 37,000+ members. Yes, it's completely free.
You May Also Like
---