Some optimism in 2022 federal forecast for CBD
Some optimism in 2022 federal forecast for CBD
The regulatory 'grey zone' that hemp-derived extracts find themselves in at the federal level could be resolved if Congress decides to act this year.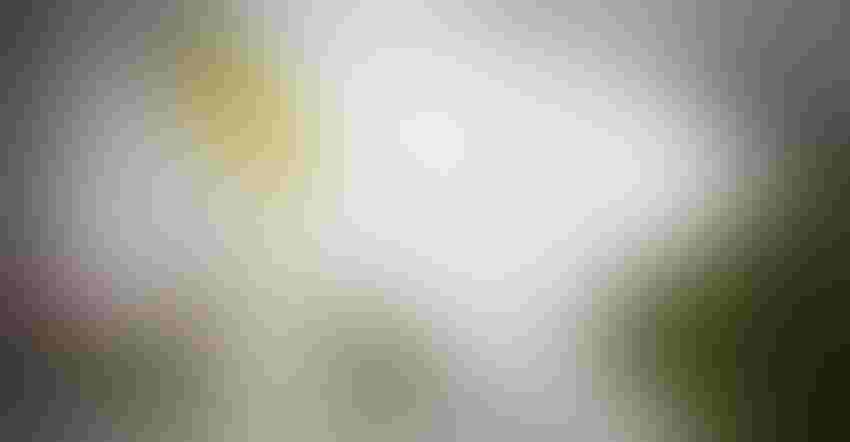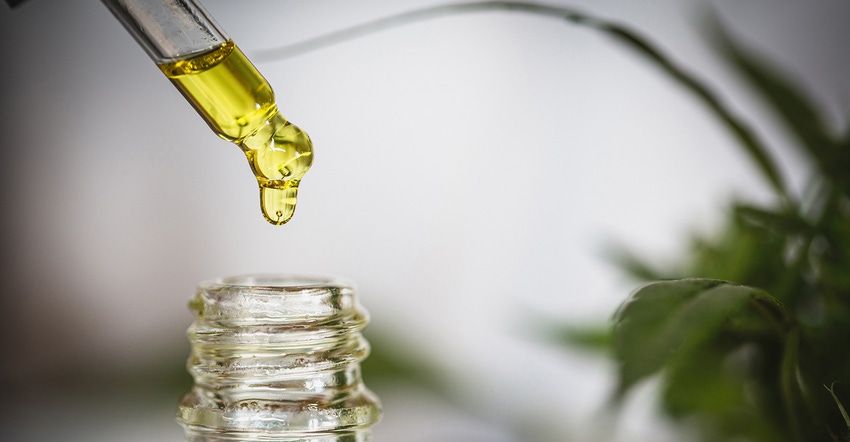 While momentum for federal regulation of CBD stalled in 2021—like most non-COVID-19 items that were before lawmakers—many proponents of federal action to regulate hemp-derived extracts have cautious optimism about the coming year.
A number of bills already introduced in Congress, regulating CBD's use in dietary supplements as well as its inclusion in food and beverages, are gaining support, and calls are increasing for the measures to be heard in their respective committees.

"I think that 2022 is going to be the year," predicted Jonathan Miller, general counsel to the U.S. Hemp Roundtable, a group pushing for legislation that would finally get FDA to regulate hemp extracts like CBD.
Miller is hoping that big step for FDA begins with H.R. 841, The Hemp and Hemp-Derived CBD Consumer Protection and Market Stabilization Act, which counts more than three dozen bipartisan co-sponsors so far. It would ensure hemp-derived CBD and other non-intoxicating hemp ingredients could be lawfully marketed as dietary supplements. Proponents hope to have a hearing on the measure that's before the House Energy and Commerce Committee this year.
Other backers of the House measure include the United Natural Products Alliance (UNPA). "It seems very unlikely that FDA will take action on their own in the next year to establish a regulatory framework for CBD and other hemp-derived dietary supplement products," Patricia Knight and Peter Reinecke, UNPA senior advisors, wrote in a recent legislative update, citing the proposed H.R. 841 as a potential means to that end.

The ultimate hope is the action in the House can be the framework for a larger effort that includes legislation in the U.S. Senate, a body more preoccupied with wider cannabis reform to this point.
"Hopefully we'll be able to find a vehicle where legislation can be passed, and if it does then it will be a huge moment for the industry," Miller said in an interview.
A hemp-related measure currently before the Senate is S. 1698, The Hemp Access and Consumer Safety Act. It would establish a legal and regulatory pathway for the sale of hemp-derived extract products such as CBD as dietary supplements and food and beverage additives.
Introduced in May 2021 with bipartisan co-sponsors, a summary of the legislation notes that even though Congress in 2018 passed the Hemp Farming Act—legalizing the production and sale of industrial hemp and hemp derivatives like CBD—"CBD remains in a regulatory grey zone" because the Federal Food, Drug and Cosmetic Act (FDCA) prohibits any new dietary ingredient, food or beverage from entering the market if it has been studied or approved as a drug, as CBD has.
"The FDA has the authority to exempt items from this prohibition, but has yet to exempt hemp-derived CBD despite congressional action to legalize its production and sale," the summary notes.
FDA isn't likely to act, though, and that has led the hemp extracts industry to lean into the idea of congressional action, said Duffy MacKay, senior vice president of dietary supplements with the Consumer Healthcare Products Association (CHPA). Until recently, he was a senior executive with CBD innovator CV Sciences Inc.
"It's turned into a highly political issue. And that's what's leading people to believe there needs to be a legislative fix," MacKay said, during an interview at SupplySide West in Las Vegas. (See SupplySide West video below this article).
Politics is a key obstacle to progress, according to Eric Steenstra, a forerunner in the hemp industry and current president of Vote Hemp, a political advocacy organization.
"I think moving any standalone legislation this year is unlikely. Congress is simply too polarized to get much done," Steenstra said in an email, adding he believes the "best bet" to see new hemp legislation is with the next Farm Bill. But that's not up for a revision until 2023.
Leadership at FDA, Outlook for CBD
While FDA's inactivity has frustrated many in and around CBD, change is afoot at the top of the agency.
Confirmation hearings are progressing for Robert Califf, a former commissioner at FDA from February 2016 to January 2017. His nomination advanced out of the Senate Health, Education, Labor, and Pensions (HELP) Committee on Jan. 13, by a vote of 13-8. Califf is expected to be confirmed to the top job after a full vote of the Senate.
Acting FDA Commissioner Janet Woodcock made statements last year that she believes current law has created a "stalemate" between FDA and companies seeking a lawful pathway to market for CBD in dietary supplements. That position has frustrated CBD proponents, many of whom see the possibility of change with Califf's arrival.
Miller, with the U.S. Hemp Roundtable, has tempered expectations, though, and called Califf's appointment "neutral news," as opposed to positive or negative toward CBD. "We don't know his position. It could be more of the same, or he could want to press forward," he said.
UNPA offered in its member update that along with Califf's confirmation "should come a greater ability of the agency to engage more constructively in giving Congress guidance on any potential legislation."
The lack of federal direction about hemp extracts has not been without consequence, argues the nonprofit Council for Federal Cannabis Regulation (CFCR).
In a letter last December requesting a meeting with the top official of the U.S. Department of Health and Human Services (HHS), the group wrote that FDA's position "has needlessly hamstrung the agency while untested, unregulated, sometimes dangerous CBD products continue to proliferate throughout the country."
"This not only creates needless risks to public health, it also impedes sound scientific discovery in a rapidly growing and promising domestic industry," CFCR wrote.
Consumer protection has suffered as a result of regulators' inaction, Steenstra contended.
"A good hemp bill would help to protect consumers by ensuring that only high-quality products are being offered in the market. FDA could and should be regulating this right now. Unfortunately, they seem only concerned with protecting drug company profits," he charged.
 
Subscribe and receive the latest insights on the health and nutrition industry.
Join 37,000+ members. Yes, it's completely free.
You May Also Like
---