Sex pill sales lead to prison for Georgia couple, California man
Sex pill sales lead to prison for Georgia couple, California man
Several individuals who obtained drugs from China and then sold the products as supplements have landed in prison.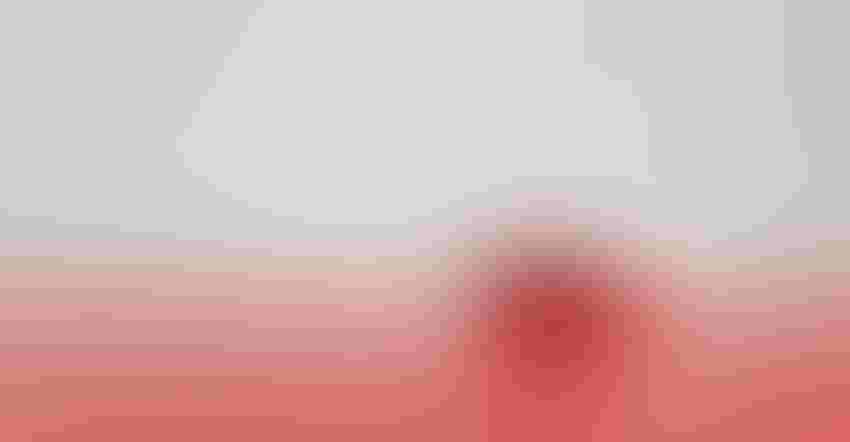 A husband and wife in Georgia charged with selling male enhancement products laced with drugs from China and falsely labeled as dietary supplements were not only sentenced to prison in February, a federal court has revoked their U.S. citizenship due to convictions for naturalization fraud.
U.S. District Judge Steve C. Jones sentenced both 48-year-old Irfanali Momin and 42-year-old Shiba I. Momin (a/k/a Saguftabanu Momin), both of Dahlonega, Ga., to 18 months in prison, followed by three years of supervised release.
Their prison sentences were handed down Feb. 12, three days after a South Korean national illegally living in the United States met the same fate in California—a sentence of imprisonment—for unlawfully importing bulk quantities of erectile dysfunction drugs marketed as herbal male sexual enhancement products.
Between August 2014 and November 2018, the Momins ordered and sold male enhancement products from China marketed under such names as "Black Ant King," "Hard Steel," "Super Hard" and "Rhino 69," according to the U.S. Department of Justice (DOJ). Although the products were labeled as dietary supplements, they contained sildenafil and/or tadalafil, active pharmaceutical ingredients in FDA-approved prescription drugs, federal authorities said.
The couple's China-based suppliers mislabeled the boxes containing the pills to make it appear the boxes held goods that can be legally imported into the U.S., such as beauty products, health products and health supplies, according to a Feb. 24 news release from DOJ. The Momins admitted to selling between $550,000 and $1.5 million in illegal drug products over the course of the conspiracy, DOJ said.

Other fraudulent behavior by the Momins also caught law enforcement's attention. In October 2013, in an application to become a naturalized U.S. citizen, Irfanali Momin falsely asserted he had never been married previously and failed to reveal he had been wed to two women at the same time, according to DOJ. He made the same false statements during an interview in June 2014 with U.S. Citizenship and Immigration Services (USCIS), DOJ said.
In 2014, Irfanali Momin became a naturalized U.S. citizen.
According to DOJ, USCIS would have denied citizenship to Shiba Momin, had they known she obtained a fraudulent driver's license in Georgia under a name she used to apply for and receive U.S. citizenship—Saguftabanu Momin. In her application, DOJ explained, she falsely stated she did not go by any names other than Saguftabanu Momin when her actual name was Shiba I. Momin.
In September, Irfanali and Shiba Momin each pleaded guilty to naturalization fraud, as well as conspiring to illegally import misbranded drug products from China, receive misbranded drugs that had moved in interstate commerce, and to trafficking of counterfeit goods.
Attorneys who represented the Momins did not immediately respond to requests for comment for this article.
In a sentencing memorandum, Irfanali Momin's lawyer, Devin A. Rafus, said his client was born in 1972 in Amdabar, India, acquired his bachelor's degree in psychology from a university in India (Gujarat Law Society) and arrived in Georgia in 1999, where a friend with whom he stayed hired him to work at Dairy Queen.
Irfanali Momin later worked for gas stations in Atlanta for a number of years before he went on to acquire and manage two Dairy Queen locations with his wife, Shiba Momin, from 2008 to 2011 that they eventually closed due to the recession.
In letters to the judge overseeing the case, made public in the sentencing memo, several people who had known the couple for years attested to their character. Many said the duo cared deeply for their teenage daughter.
Jayendra Chaudhari, a resident of Chattanooga, Tennessee, described the husband and wife as "incredibly hard-working and honest residents" who "always strive to do good within our community and society on whole.
"The one aspect that stands out the most is their commitment and love for their young daughter," wrote Chaudhari, who expressed concern that "their daughter's life will be altered for the worst if her parents were not a part of her day-to-day life."
The couple "overall are good, God-fearing, hard-working people," Chaudhari concluded.
Another person who wrote to the judge, Firdos Momin, described the couple as "very helpful, honest, humble and kind people not just to their friends and family but also to the members of community." 
Law enforcement shared a different perspective.
"The Momins lived a life of lies in this country from their fraudulent citizenship to their business of selling illegal products to customers whose health was threatened by the use of those products," said Chris Hacker, special agent in charge of FBI Atlanta, in DOJ's release. "Now they will pay for their deception in prison time and loss of their citizenship."
Daniel Lee sentencing
On Feb. 9, 62-year-old Nam Hyun Lee of Fullerton, Calif.—also known as Daniel Lee—met the same fate as the Momins. He was sentenced to 46 months in prison for smuggling erectile dysfunction drugs sold as herbal products.
He pleaded guilty in September to one count of smuggling misbranded drugs—specifically sildenafil, the active ingredient in Viagra. He acknowledged that in late 2016 he caused 21.4 kilograms of the drug to be imported into the United States from China, according to a Feb. 9 DOJ news release.
"Defendant would order wholesale shipments of bulk tadalafil and sildenafil from suppliers in China," according to the plea agreement Lee signed. "Defendant's suppliers, with agreement from defendant, would fail to disclose the presence of tadalafil and sildenafil on the manifests for the shipments, and instead state that the packages contained non-controlled substances or other merchandise such as 'Health Products,' 'Glass Bottles' and 'Acrylic Paint.'"
Lee and his co-conspirators repackaged the bulk amounts of sildenafil and tadalafil into smaller quantities and sold them "in the form of a capsule as non-prescription herbal male sexual enhancement supplements," the plea agreement explained. The pills were ultimately sold to convenience, gas and liquor stores across the United States, DOJ said.
Lee's ventures were lucrative. Over the course of roughly 2 ½ years, until federal authorities shut down his businesses in October 2018, he sold at least $3.5 million worth of pills under myriad names, including "Rhino," according to the news release.
Lee has agreed to forfeit a $1.2 million home in Fullerton, nearly $458,000 seized from eight bank accounts, $346,324 in U.S. currency and a 2018 Cadillac Escalade, DOJ said.
Robert Tauler, an attorney in Los Angeles, is familiar with Lee. On behalf of a supplement brand known as Outlaw Laboratory, Tauler's law firm sued several distributors and retailers for allegedly selling products tainted with undeclared drugs and marketed as supplements. Lee was one of the individuals investigated by Tauler's law firm, though he was not sued.
In an interview, Tauler described the behavior targeted by his law firm in demand letters and civil lawsuits as an immense "international criminal enterprise happening right underneath everyone's noses, and I don't think many people understand just how pervasive it is."
While Tauler commended the government for its prosecutions, he suggested people who stand to make millions of dollars remain willing to take a chance of getting caught by law enforcement and going to prison for a few years.
"There are people in the world where that is a pretty good trade, where they're willing to take that risk," the attorney said. "There are a lot of people actually."
Representatives of U.S. Attorney's offices in the Central District of California and Northern District of Georgia did not immediately respond to requests for interviews with prosecutors to discuss the cases against the Momins and Lee. Michael Garey, an attorney who represented Lee, declined to comment for this article, and Outlaw Laboratory did not immediately respond to a request for comment.
Subscribe and receive the latest insights on the healthy food and beverage industry.
Join 47,000+ members. Yes, it's completely free.
You May Also Like
---