Senators Urge Justice Department to Step Up Actions against Adulterated Supplements
Senators Urge Justice Department to Step Up Actions against Adulterated Supplements
Sens. Orrin Hatch (R-UT) and Martin Heinrich (D-NM) sent a letter to new U.S. Attorney General Loretta Lynch, detailing the urgent need for criminal investigations and judicial actions against companies selling drugs and controlled substances as dietary supplements.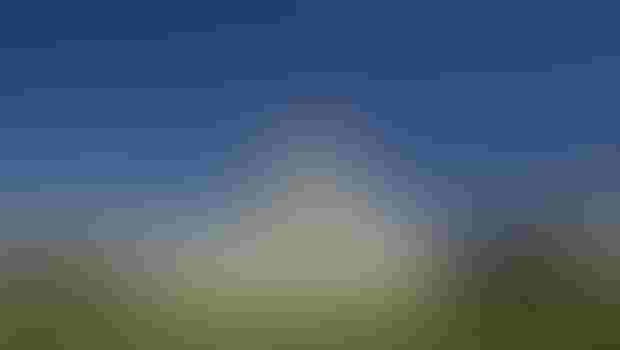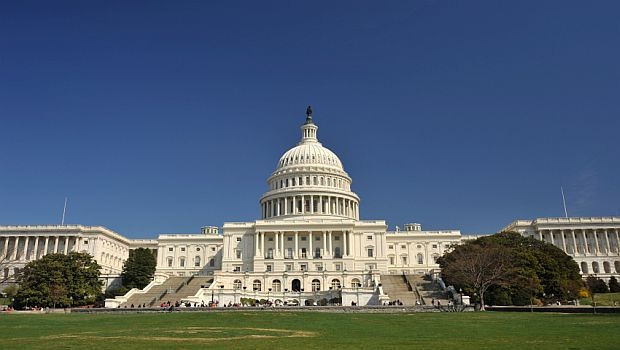 Senators Orrin Hatch (R-Utah) and Martin Heinrich (D-New Mexico) have sent a letter to newly appointed U.S. Attorney General (AG) Loretta Lynch in an effort to educate her on the severity of the negative impact and dangers adulterated products sold as dietary supplements are having on both the supplement industry and public health, and to implore her to increase Department of Justice (DOJ) investigations and enforcement actions on such products, especially those identified by FDA.
In the letter, Hatch and Heinrich welcomed the new AG and expressed their concern about blatant criminal adulteration of products masquerading as dietary supplements. They called out anabolic compounds in sports products and active pharmaceutical ingredients (APIs) in weight-loss and sexual dysfunction products as especially problematic and threatening to public health.
"We strongly urge DOJ, in cooperation with FDA to prioritize the aggressive pursuit of individuals and companies that illegally manufacture and sell misbranded drug products falsely labeled as dietary supplements," the senators wrote. "Such an approach would both incapacitate current criminal endeavors and deter new criminality."
The senators explained to the AG that by selling adulterated products under the guise of legitimate dietary supplements, these bad actors hijack the credibility of reputable industry members and erode consumer confidence in legitimate products.
"It is imperative that DOJ and FDA use all available tools to hold transgressors fully accountable for their actions," they urged—Acting FDA Commissioner Stephen Ostroff was copied on the letter.
One of the key points of the letter was the senators' assertions that FDA warning letters and voluntary recalls do not sufficiently deter these bad actors from engaging in repeat criminal behavior.
"Some simply move on to another illegal ingredient or a new brand utilizing the same illegal ingredient," they wrote.
They assured subsequent punitive action from DOJ would have a greater impact on this criminal activity.
"On the occasions FDA and DOJ have worked together to pursue criminal cases, the results have been good," the senators noted. "However, this constitutes a low number of cases and a low impact on criminal behavior."
In fact, based on public notifications DOJ has only taken action on a handful of cases involving adulterated supplements in the past five years, while FDA has charted more than 80 warning letters and voluntary recalls involving dietary supplement adulteration during that time period, including those involving sports performance compounds and APIs. At DOJ's 2013 Annual Consumer Protection Summit, FDA's Office of Criminal Investigations (OCI) Attorney Jeffery Ebersole noted the agency had listed at least 332 dietary supplements found to contain APIs.
A Natural Products INSIDER analysis of publicized DOJ actions taken in the past five years found of the 15 or so cases involving dietary supplements, most were for GMP violations; aside from these, joint FDA-DOJ actions were taken in 2013 against products containing DMAA, a stimulant FDA stated via numerous warning letters was not legal for use in supplements. One case involving sports supplements adulterated with anabolic compounds was the 2012 joint FDA-DOJ case against BodyBuilding.com, in which the defendants pleaded guilty.
The most recent case brought by DOJ and FDA cooperation was the April 15, 2015 charging in federal court of Floyd Nutrition LLC with introducing misbranded drugs into interstate commerce and money laundering. The Harrisburg, Pennsylvania-based company sold products as dietary supplements that actually contained the weight-loss APIs sibutramine and phenolphphthalein.
Generally, FDA staff members refer criminal matters to OCI, including misdemeanor and felony prosecutions as well as criminal investigation requests. The cases that meet certain requirements are forwarded to DOJ for criminal enforcement action. Former FDA Supplement Division Director Dan Fabricant, Ph.D., now executive director and CEO of the Natural Products Association (NPA), explained FDA counsel decides which cases have enough evidence to move forward, and DOJ attorneys conduct a similar assessment of the evidence.
"Often it's FDA and DOJ working hand-in-hand," Fabricant said.
In addition to injunctions and seizures, DOJ can assist FDA with compliance inspections of companies by ensuring access for inspections, such as with GMPs, when FDA has good reason to suspect entry to facilities will be challenged by the company. DOJ can also help secure search warrants if FDA has good cause to suspect it will find dangerous, illegal activities and materials upon such inspections. In some cases, DOJ will determine a grand jury investigation is warranted and issue the appropriate subpoenas.
In their letter to Lynch, the senators said more can be done.
"Illicit behavior that puts the public health at risk warrants a full criminal investigation, and if appropriate, criminal charges should be aggressively pursued to punish wrongdoers appropriately while deterring those contemplating engaging in similar conduct," they wrote.
The senators reminded Lynch that the Federal Food, Drug & Cosmetic Act (FD&C) provides strict liability misdemeanor violations.
"In addition to pursuing felony convictions where appropriate, we recommend increased utilization of misdemeanor prosecutions as part of a focused-deterrence and selective targeting strategy against current and would-be transgressors," Hatch and Heinrich noted. "This approach would enable DOJ to proactively hold offenders accountable for their actions within the confines of existing resources."
Fabricant confirmed the misdemeanor authority under the law is grossly underused.
"The point Hatch and Heinrich make is a good one," he added. "It is criminal to add a drug to a product and call it a supplement, so why aren't there more misdemeanor cases being brought in situations that do not meet felony requirements?"
INSIDER reached out to DOJ for comment on the letter and DOJ activities in this area. The agency said it had received and is reviewing the letter.
"Ensuring that the dietary supplements in this country are safe and have been manufactured in accordance with federal law is of critical importance to the Department of Justice," the agency said in an emailed statement. "The department is committed to ensuring that those who would seek to harm the health and safety of consumers are held accountable."
The letter was good news for industry trade groups, as both the NPA and the Council for Responsible Nutrition (CRN) applauded the senators' efforts. Fabricant reiterated that products that contain drugs are not supplements, and commended the senators for elevating this important public health issue.
"We have said for some time now that the FDA should enforce the laws currently on the books to prevent criminals from tainting our industry," Fabricant stated. "The Natural Products Association looks forward to a collaborative dialogue with all stakeholders in order to prevent supplements masquerading as drugs from reaching consumers and ensuring people who break the law are punished. We are very grateful for the support from both senators on this important issue, and we urge them to continue to advocate for the FDA to use all legal tools at its disposal to protect the millions of Americans who use dietary supplements every day."
Mike Greene, vice president of government relations for CRN, said this letter addresses the needs of both consumers and responsible supplement companies.
"We have no tolerance for companies manufacturing illegal steroids and falsely marketing them as dietary supplements," he said. "We thank the senators for stepping up to the plate and hope that the Justice Department will do the same and work with FDA to rid the market of these kinds of illegal products."
Subscribe and receive the latest insights on the healthy food and beverage industry.
Join 47,000+ members. Yes, it's completely free.
You May Also Like
---