Senators introduce CBD bill for food, dietary supplements
Senators introduce CBD bill for food, dietary supplements
A CBD bill introduced in the U.S. Senate drew praise from many industry trade groups representing the dietary supplement, food and hemp industries.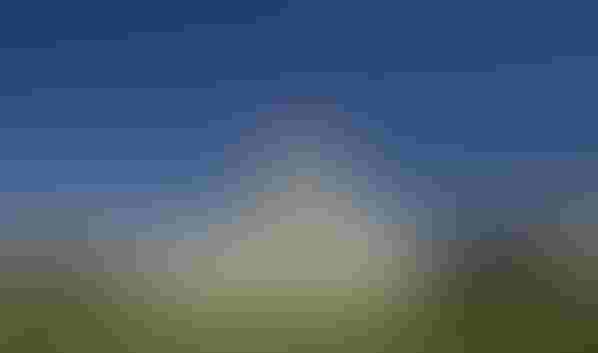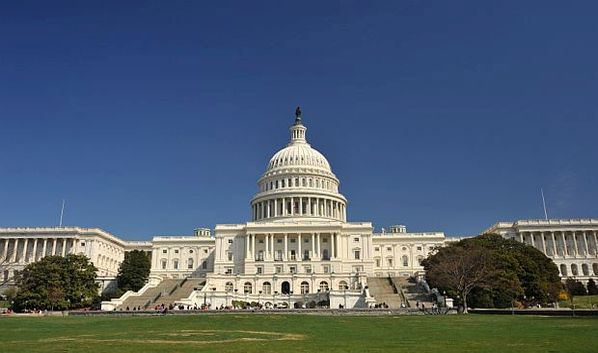 A bill introduced Wednesday in the U.S. Senate would legalize CBD and other hemp-derived ingredients in dietary supplements and conventional food and beverages.
The Hemp Access and Consumer Safety Act is critical "to protecting consumer safety and treating hemp producers fairly," according to a news release from the three senators who introduced the bill: Democrats Ron Wyden and Jeff Merkley of Oregon and Republican Rand Paul of Kentucky.
FDA has proclaimed for several years that hemp-based CBD—or cannabidiol—cannot be lawfully marketed in dietary supplements or added to food and beverages because the cannabis-derived compound was first studied as a drug. But thousands of CBD-containing supplement brands emerged after Congress in 2018 legalized hemp, and CBD has been added to a variety of foods and beverages, from fast-food hamburgers to water.
Many CBD companies have sold misbranded or adulterated products, shirking federal rules intended to protect consumers and that normally apply to FDA-regulated dietary supplements and conventional food and beverages.
"CBD products are legally being used and produced across the nation. Yet because the FDA has failed to update its regulations, consumers and producers remain in a regulatory gray zone," Wyden said in a statement. "It's been more than two years since I worked with colleagues to have Congress legalize hemp and hemp-derived products. It's long past time for the FDA to get with the program, for the sake of American consumers and farmers."
According to a summary of the Hemp Access and Consumer Safety Act, the bill would:
Give hemp-derived CBD products an opportunity to be lawfully used in dietary supplements, foods and beverages under the Federal Food, Drug and Cosmetic Act (FD&C).

Prioritize consumer safety, requiring manufacturers to comply with all existing federal regulations for the products that contain CBD.

Ensure that these products are properly labeled.
Congress removed hemp from the Controlled Substances Act (CSA) in the 2018 Farm Bill, which was expected to unleash a new crop with myriad applications for farmers. But last year, many farmers sat on mountains of hemp biomass whose prices plunged, while CBD brands struggled with declining sales amid cutthroat competition and continued regulatory uncertainty.
"Every day that the FDA drags its feet to update its CBD regulations, hemp farmers are left guessing about how their products will be regulated, and real economic gains for workers and business owners in Oregon and across the country are left on the table," Merkley said in a statement. "Hemp-derived CBD products are already widely available, and we all need FDA to issue clear regulations for them just like they do for other foods, drinks and dietary supplements."
House, Senate CBD bills differ
The Senate bill is broader than a bill introduced earlier this year in the U.S. House of Representatives. H.R. 841—also known as the Hemp and Hemp-Derived CBD Consumer Protection and Market Stabilization Act of 2021—has more than two dozen co-sponsors, but it only would legalize hemp-derived ingredients in dietary supplements.
Several industry trade groups representing the dietary supplement, food and hemp industries expressed their support for the new bill in the senators' news release. They included: Wine and Spirits Wholesalers of America, Consumer Brands Association, U.S. Hemp Roundtable, American Herbal Products Association (AHPA), Consumer Healthcare Products Association (CHPA), Oregon Farm Bureau, Vote Hemp, National Industrial Hemp Council, Oregon Industrial Hemp Farmers Association (OIHFA), Hempin Hill Farm, Kentucky Hemp Works and Kentucky Guild of Brewers.
"Americans deserve to have assurances that the hemp and CBD products they include in their food and dietary supplement choices are properly regulated," said Michael McGuffin, president of AHPA, in a statement. "AHPA supports this legislation since it would clarify the lawful pathways for bringing such products to market."
Rend Al-Mondhiry, a lawyer in Washington, D.C., who advises firms in the CBD market, described the Senate bill as "encouraging." 
"The hemp and CBD industry, and especially the farmers who support this industry, has suffered due to FDA's continued inaction, while retailers and CPG [consumer packaged goods] brands have been sitting on the sidelines waiting for some indication from FDA that regulatory certainty is on the way," Al-Mondhiry, a partner with Amin Talati Wasserman LLP, said via email. "Even though its prospects are uncertain, hopefully the bill will get FDA's attention and spur it into action."
Jonathan Miller, general counsel to the U.S. Hemp Roundtable, said he appreciated the senators expanding the legislation to food and beverages, given the need for opportunities for farmers presently sitting on a large supply of hemp biomass.
However, he acknowledged concerns in the House Energy and Commerce Committee over including CBD in H.R. 841, which was introduced in February.
"The FDA is more adamant about delaying regulation on food than it is on dietary supplements," Miller said in an interview. "I think there's a belief that a dietary supplement bill only will have less FDA objection and more chance of passage through the House."
Hemp advocates in favor of the House and Senate bills have stressed the current marketplace is largely unregulated at the federal level, posing risks to consumers' health.
"Right now, there are thousands of unregulated products in the marketplace," Miller said. "Until the FDA steps in or is forced to step in by legislation, we're going to continue to be concerned about this unregulated marketplace."
Consistent with current law, the Senate bill would give FDA—via the secretary of the U.S. Department of Health and Human Services (HHS)—the green light to create labeling and packaging requirements for CBD and other hemp ingredients in food and supplements.
Hemp advocates have complained about disparate labeling requirements from state to state, creating burdens on CBD companies selling their products across the U.S.
Miller said he supports a federal labeling and packaging regime so that a marketer doesn't "have to worry about changing the label to accommodate different states."
No serving-size limit requirements
The Senate bill does not require FDA set a serving-size limit for CBD in food or supplements.
In technical comments to CBD legislation introduced in 2020, FDA recommended the bill's sponsor consider providing the agency authority to establish or revise a threshold for the amount of a daily serving of CBD that a supplement could contain.
Dan Fabricant, Ph.D., a former FDA official who leads the Natural Products Association (NPA), has emphasized such a requirement is crucial. According to him, FDA has authority to set levels under its current authority. While NPA supports the senators adding food products to their CBD bill, the association continues to favor establishing a safe level of daily consumption for CBD.
"Setting a safe level of daily exposure remains the number one issue when it comes to regulating CBD products," Fabricant said in a statement. "It's Congress' job to keep the FDA accountable, but this is like slapping a band-aid on a bullet wound. Setting a safe level of daily consumption will not only keep the FDA accountable, but also set an important precedent that will pave the way for future cannabinoids and hemp constituents in foods and dietary supplements."
The U.S. Hemp Roundtable supports FDA possessing the authority to establish serving-size requirements for food and beverages, Miller said. He believes FDA already holds such power, but if the agency felt it needed additional authority to amend the Senate bill or H.R. 841, "we would be supportive of it," he added.
FDA declined to comment on the Senate bill.
Subscribe and receive the latest insights on the health and nutrition industry.
Join 37,000+ members. Yes, it's completely free.
You May Also Like
---