Senate bill recognizes marijuanas medical uses
Senate bill recognizes marijuanas medical uses
The legislation also would amend the Controlled Substances Act to remove specific strains of CBD or cannabidiol oil from the federal of definition of marijuana.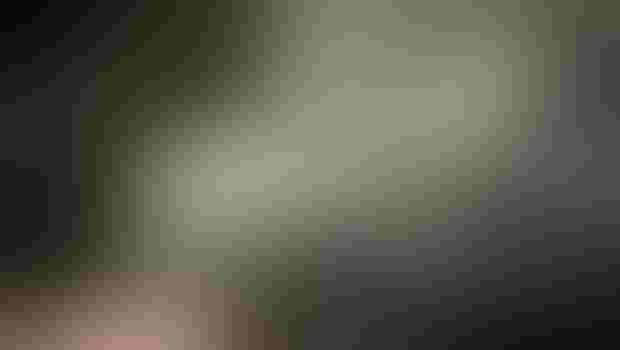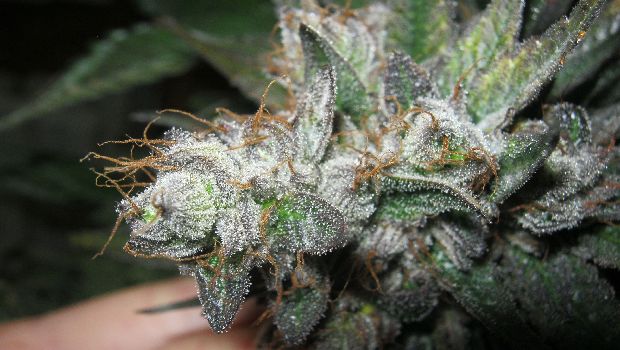 In a move that reflects America's growing acceptance of marijuana as a drug for medical purposes, three lawmakers in the U.S. Senate have introduced a bill that would prevent federal prosecutors from cracking down on caregivers, doctors and patients in states where medical marijuana has been legalized.
The bipartisan legislation, unveiled Tuesday, would reclassify marijuana from a Schedule I to a Schedule II drug, a key step in acknowledging the legitimacy of medical marijuana. Unlike a Schedule I drug, a Schedule II substance is recognized as having an acceptable medical use. Through the same bill, Sens. Rand Paul (R-Kentucky) Cory Booker (D-New Jersey) and Kirsten Gillibrand (D-New York) also moved to amend federal law, authorizing states to set their own medical marijuana policies. Instead of legalizing medical marijuana in all 50 states, the bill essentially recognizes the states that have passed medical marijuana laws.
Medical marijuana is lawful in 23 states and the District of Columbia, and four states—Alaska, Colorado, Oregon and Washington—have legalized the drug for adult recreational use in spite of the fact that marijuana remains illegal for all purposes under federal law.
"For far too long, the government has enforced unnecessary laws that have restricted the ability of the medical community to determine the medicinal value of marijuana and have prohibited Americans from receiving essential care that would alleviate their chronic pain and suffering," Paul said in a press release announcing the Compassionate Access, Research Expansion and Respect States (CARERS) Act (Senate Bill 683). Paul hails from an agricultural state that is striving to revive the hemp industry after Congress passed legislation last year that authorized the growth of marijuana's cousin for research purposes.
Other provisions of Senate Bill 683 would permit doctors in the Department of Veterans Affairs to recommend medical marijuana to military veterans, as well as provide a safe harbor to banks and credit unions that offer financial services to marijuana-related businesses that are compliant with state laws. The marijuana industry has faced challenges maintaining relationships with financial institutions, which fear federal prosecution.
Finally, the CARERS Act could pave the way for further growth in the CBD market. Under the legislation, through an amendment of the Controlled Substances Act, specific strains of CBD or cannabidiol oil would be removed from the federal definition of marijuana. CBD is found in hemp and generally contains little THC, the psychoactive ingredient in marijuana, hemp experts say.

CBD has been found to relieve seizures in epilepsy patients, and the Epilepsy Foundation has hailed decisions that have authorized drug trials of CBD oil in a number of states. Eleven states authorize the use of CBD for medical purposes, according to the National Conference of State Legislatures. However, the Drug Enforcement Administration (DEA) considers CBD a marijuana derivative and Schedule I substance that is being illegally sold. Marketers of CBD, which is found in hemp, argue the substance is lawful.
Last month, FDA warned a number of CBD marketers that they were making claims the products could treat diseases, which made them unapproved new drugs. The agency didn't comment on the legal status of CBD, including whether it could be marketed as a dietary supplement.
On Wednesday, thousands of families banded together to launch a coalition to educate lawmakers and the public on the benefits of hemp oil for treating chronic health conditions. The Coalition for Access Now is led by Paige Figi, whose daughter Charlotte suffered severe, recurring epilepsy attacks and has become the poster child for CBD's health benefits.
"The families and caregivers of children in dire need do not have years to wait for bureaucracies to sort out the safety and efficacy of a natural substance that we already know works," Paige Figi said in a statement. "We urge lawmakers across this country to free these families and let them do what is most basic to them as parents – care for their children."
The senators said the CARERS Act has the support of more than 20 health, veteran and policy organizations. Americans for Safe Access, a member-based organization that promotes legal access to medical cannabis, said the CARERS Act was introduced only months after Congress passed an appropriations bill that prevents the U.S. Justice Department from using its funds to interfere with the implementation of state medical marijuana laws.
"As the parents of severely ill children who could be helped by medical cannabis, we are dedicated to advancing safe, legal and viable access," said Maria De Gregorio, a parent leader of the Kentucky-based Parents Coalition for Rescheduling Medical Cannabis, in a statement accompanying the senators' press release. "Rescheduling efforts must also guarantee access to whole plant extracts that have proven therapeutic benefits.
The legislation is likely to be opposed by such organizations as Parents Opposed to Pot, which said last year in an editorial that teenagers in medical marijuana states use far more pot than in other states. The organization also argues marijuana is a gateway drug to more hardcore substances such as heroin.
Subscribe and receive the latest insights on the healthy food and beverage industry.
Join 47,000+ members. Yes, it's completely free.
You May Also Like
---