Sen. Harkin's Departure Like Losing Yankees' Derek Jeter
Sen. Harkin's Departure Like Losing Yankees' Derek Jeter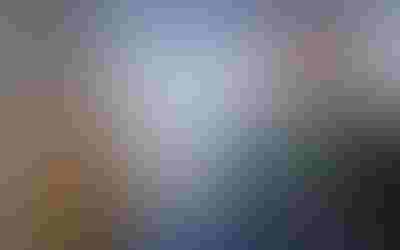 One of the most powerful and venerated advocates of the dietary supplement industry is leaving Washington after four decades of service in Congress.
Sen. Tom Harkin (D-IA) revealed he will not seek re-election in 2014 because he wants to spend more time with his wife Ruth. The Iowa Democrat will be 75 years old at the end of the current term, and he said it's time for a newcomer to assume his post in the Senate.
A co-sponsor of the Dietary Supplement Health and Education Act of 1994 (DSHEA), Harkin has been instrumental in fostering the growth of alternative medicine and natural products. Since the passage of DSHEA nearly 20 years ago, the son of a coal miner has fought vigorously to legitimize a burgeoning industry that has endured skepticism. More than 150 million Americans are said to take dietary supplements annually.
Harkin and his colleague, Sen. Orrin Hatch, the Utah Republican who co-sponsored DSHEA, have been supplement-industry workhorses, overseeing implementation of the law. Nearly a decade ago, the veteran senators urged FDA to prioritize the full implementation of DSHEA and issue a plan for mandatory reporting of serious adverse events due to the ingestion of a dietary supplement and over-the-counter (OTC) drugs. The efforts of the two senators and others culminated in the passage of the Dietary Supplement and Non-Prescription Drug Consumer Protection Act. Passed into law in December 2006, it requires dietary supplement firms to disclose to FDA adverse events associated with a product including death and a life-threatening experience.
Harkin also was a driving force behind FDA promulgating GMPs (good manufacturing practices) for dietary supplements, according to Steve Mister, president and CEO of the Council for Responsible Nutrition (CRN). At the time the regulations were published in 2007, Harkin expressed hope that consumers would gain greater confidence in the quality of supplements.
Several years later, Hatch and Harkin went to bat for the supplement industry after FDA issued controversial draft guidance for NDIs (new dietary ingredients). The Obama Administration's landmark FDA Food Safety Modernization Act (FSMA) required FDA to issue the guidance to clarify when a dietary supplement is an NDI. The guidance is important to the industry because manufacturers or distributors of an NDI must submit a premarket notification to FDA at least 75 days before introducing the supplement into interstate commerce.
Supplement companies and trade associations were displeased with the guidance, prompting Harkin and Hatch to reach out to FDA. In a Dec. 22, 2011, letter, the senators urged FDA's Commissioner of Food and Drugs, Margaret Hamburg, M.D., to withdraw the guidance, declaring it was onerous and undermined DSHEA.
The letter and a subsequent meeting between FDA officials and the two senators regarding the guidance illustrated the lawmakers' clout in the supplement industry.
A spokeswoman for Harkin told INSIDER it was premature to discuss his legacy in detail because he has two years left in the Senate.
"In announcing that he would not seek a sixth term, Sen. Harkin was quick to note a full agenda for the Senate HELP [Health, Education, Labor and Pensions] Committee over the next two years," Harkin's press secretary Allison Preiss said in an emailed statement. "Among his priorities, he will continue to work toward implementation of the health reform law, with a particular focus on prevention and wellness in all aspects of our communities."
It is undisputed that Harkin's achievements in the areas of natural products, alternative medicine and wellness extends far beyond DSHEA. For instance, he was instrumental in the creation of the Office of Alternative Medicine (OAM), which started with a modest budget of $2 million. In 1998, the Omnibus Consolidated and Emergency Supplemental Appropriations Act expanded OAM's mandate by authorizing the establishment of the National Center for Complementary and Alternative Medicine (NCCAM) within the National Institutes of Health. Its budget has grown from $50 million in fiscal year 1999 to $128 million (FY 2012). 
"Tom has been very interested in the whole issue of complimentary practices and the need to investigate those practices to see which work and which dont," said Edward Long, Ph.D., a former staff member for Harkin who currently serves as vice president of Van Scoyoc Associates, an independent lobbying firm in Washington.
The senator isn't bulletproof from criticism in his support for alternative medicine. In an Oct. 6, 1997, article published in The New York Times, Discover Magazine's late founder Leon Jaroff referred to OAM as "a source of embarrassment in Washington these days." Jaroff pointed out NIH officials were originally reluctant to set up OAM in the early 1990s, and he characterized certain investigations funded by the office as "ludicrous."
"The problem is that few if any investigations the office has financed in five years have validated, or more to the point, invalidated any of these dubious nostrums or therapies," the renowned science journalist, who died in 2012, wrote. "The Federal Government has no business paying for bad science. Congress should cut its losses and shut down Tom Harkin's folly."
In an era of staggering rates of obesity among children, few would consider "folly" Harkin's years-long work promoting healthier choices for kids.  As former chairman of the Senate Committee on Agriculture, Nutrition and Forestry, the senator authored the Fresh Fruit and Vegetable Program in the 2002 farm bill as a pilot program to offer healthy foods to kids at school. Six years later, thanks to the 2008 Farm Bill, the program was expanded nationwidezeroing in on schools with a high proportion of low-income students.
Harkin's departure from Congress in two years will mark the beginning of the end of an era on Capitol Hill for the dietary supplement industry. Hatch, who hails from a state that is friendly to supplement companies, has revealed he would not run for office again in 2018.
The impending gap in leadership already has lobbyists in the supplement industry working to make new allies in the House and Senate.
"We have a strategy in place that has been identifying members of Congress that can be champions of these issues," Mister said. "I don't think they would appreciate [their] names being identified yet."
Michael McGuffin, president of the American Herbal Products Association (AHPA), declared Harkin's leadership would be sorely missed in Washington.
"Looking forward," McGuffin said in a statement, "our goal should be to find new friends on Capitol Hill, who will support and promote the industry a fraction as well as Sen. Harkin has." 
Long, who worked on Harkin's staff as a senior advisor in the Senate from 1985 through 1995, said replacing the senators is analogous to the Yankees losing Mariano Rivera, the World Series-winning reliever, and his teammate Derek Jeter, the 13-year all-star.
"It's going to take some time to have not only people with the passion and the history but with the position that can actually help preserve DSHEA and protect it against any efforts to erode or repeal it," he said.
The INSIDER Image Gallery: "Reflecting on Harkin's Impact on the Natural Products Industry" looks back at the historical impact Harkin has had on the supplement industry.
Subscribe and receive the latest insights on the healthy food and beverage industry.
Join 47,000+ members. Yes, it's completely free.
You May Also Like
---