Sen. Durbin asks FDA to investigate energy drinks
Sen. Durbin asks FDA to investigate energy drinks
Senator Dick Durbin (D-IL) called for FDA to investigate energy drinks and clarify the definition of conventional food and beverages vs. supplements in a letter to FDA Commissioner Margaret Hamburg. Sen. Durbin also asked FDA to enforce its regulatory authority over the caffeine levels in energy drinks marketed as supplements.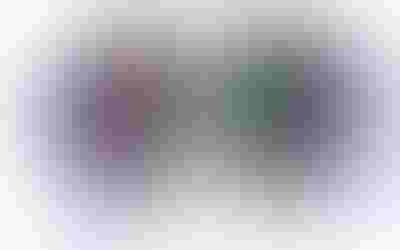 Senator Dick Durbin urged FDA to address the safety concerns posed by additives in energy drinks by requiring manufacturers to provide scientific evidence that ingredients, such as guarana, taurine, yerba mate, kola nut and ginseng, are safe for their intended used and when used in combination with other ingredients and caffeine.
Durbin requested FDA extend its 0.02% caffeine limit to energy drinks; currently, FDA enforces this limit in soft drinks, but Durbin said is not actively enforced for energy drinks.
Beverages vs. supplement
Further, Durbin called for FDA to clarify what constitutes a drink versus a supplement. He said most energy drinks avoid the safety standards required for food additives by marketing themselves as dietary supplements. "I also ask the agency to investigate energy drinks like Monster Energy, Rockstar and Full Throttle to ensure they are not in fact conventional foods, based on the FDAs 2009 'Guidance for Industry: Factors that Distinguish Liquid Supplements from Beverages,'" Durbin wrote in his letter to Commissioner Hamburg. "According to the draft guidance, beverages can be distinguished from liquid supplements based on factors such as the volume in which they are intended to be consumed, product or brand name, labeling, advertising and packing as a single or multiple use beverage."
Justin Prochnow, attorney at Greenberg Traurig, said while the guidance represents FDA's thinking on a regulation, the agency has taken relatively little action that corresponds to the ideals expressed in the guidance.  "However, there has been growing speculation that, at some point, FDA will do something about the issue of increasing amounts of caffeine in products." He called out the warning letter FDA issued to Revolt Distribution in December of 2011 that adopted some of the principles expressed in the guidance. "There has been much speculation that the FDA may be prepared to take more action pursuant to the ideals expressed in the guidance, including in the category of energy drinks and supplements. This new call for attention to the issue by Sen. Durbin may only increase the likelihood of that happening."
In fact, Prochnow said many expected FDA to take some action on this before now. "As always, companies should be prepared to substantiate any claims that they make about products, as well as the safety of their products. Those companies with products that contain high levels of caffeine or other ingredients should be prepared to produce scientific evidence that their products are safe at the levels of ingredients contained in their products."
In July 2011, Senators Durbin and Richard Blumenthal (D-CT) addressed products that blur the line between dietary supplements and food/beverages when they introduced the Dietary Supplement Labeling Act (S. 1310). Among the key provisions of the legislation, as proposed, FDA would have to clearly define what makes a product a food or beverage versus a dietary supplement, for regulation purposes, and dietary supplement companies would have to register their products and other info with FDA. The supplement industry criticized the bill as redundant.
In this instance, with Sen. Durbin calling for FDA to regulate existing law as opposed to introducing new legislation, the industry may choose to see this aspect as an improvement. "FDA enforcement rather than legislation shows that Sen. Durbin recognizes that FDA can and will enforce the FFDCA where there is a safety matter that needs to be addressed," said another experienced attorney with significant food and drug experience in this industry. "Legislation would take much longer and FDA needs no new authority to enforce where food or supplement products raise safety issues." 
That attorney further said. "This is not an energy drink issue. It is a caffeine issue that cuts across all product categories that contain caffeine. And if it is not, FDA will say that as well."
Youth aspect
According to a press release on his website, Sen. Durbin called for the investigation into energy drinks in response to the death of a 14-year-old girl from Maryland, Anais Fournier, who suffered from cardiac arrhythmia due to caffeine toxicity after drinking two 24-ounce Monster energy drinks in a 24-hour period. One 16-oz can of Monster contains 160 mg of caffeine.
Young people are especially susceptible to suffering adverse effects because energy drinks market to youth, their bodies are not accustomed to caffeine, and energy drinks contain high levels of caffeine and stimulating additives that may interact when used in combination, wrote Durbin. The glossy marketing tailored to youth has worked30 to 50 percent of adolescents report consuming energy drinks.
Prochnow said FDA is more likely to investigate situations in which public safety becomes an issue, especially when children or young adults are involved. He noted a good example of this was when FDA warned four manufacturers of alcoholic beverages containing caffeine that they were in violation of the Federal Food, Drug, and Cosmetic Act in the Fall of 2010. "The hospitalizations and adverse events associated with people, mostly teenagers and college students, over consuming the products prompted much public outcry, as well as demands for action from politicians, which spurred on regulatory agencies to take swift action," Prochnow said, "The publicity now generated by the demand from Sen. Durbin and the death of the 14-year-old girl from Maryland last December may put similar pressure on the FDA to focus additional scrutiny on this issue."
Subscribe and receive the latest insights on the healthy food and beverage industry.
Join 47,000+ members. Yes, it's completely free.
You May Also Like
---