Rhode Island state Senate approves bill to restrict access to diet supplements
Rhode Island state Senate approves bill to restrict access to diet supplements
Momentum continues to build at state legislatures to limit minors' access to dietary supplements.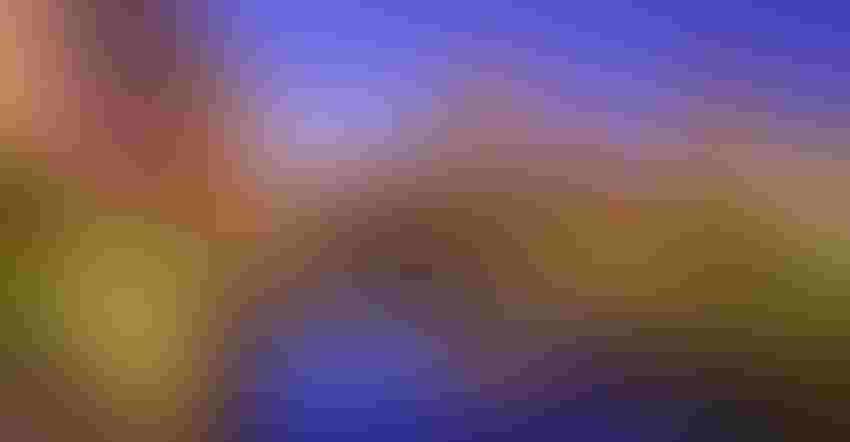 The Rhode Island state Senate this week passed a bill to restrict minors' access to certain dietary supplements, including those marketed for weight loss.
The state Senate is likely to adjourn in mid- to late June, spokesman Greg Pare said in an email to Natural Products Insider. If the bill isn't taken up by the House by then, it will have to be reintroduced in the Senate next year and voted on, Pare confirmed.
An amended version of SB 2613 was passed Tuesday by a vote of 33 to 4, following back-and-forth between a few lawmakers, including Sen. Majority Leader Michael McCaffrey, who sponsored the bill.
"Limiting access to dietary supplements can help deter abuse that could lead to serious health consequences," McCaffrey said in a statement earlier this year to Natural Products Insider. "These steps are particularly important for adolescents and people with eating disorders, who more than ever before are bombarded with images of unrealistic body standards."
The bill passed by the state Senate was not as far-reaching as the previously introduced version, which would have required that all over-the-counter dietary supplements not be directly accessible to consumers.
The Rhode Island bill would make it a misdemeanor to sell to minors any dietary supplement containing an ephedrine group alkaloid or any of the following ingredients: androstanediol; androstenedione; norandrostenediol; norandrostenedione and dehydroepiandrosterone.
The products above, as well as "dietary supplements for weight loss, may only be purchased upon a request made by a customer to the seller." A retailer would need to request the identification of a person for the supplements "if that individual reasonably appears to the seller to be under 18 years of age."
Retailers also would be required to post a notice at their counters conveying "certain over-the-counter diet pills, or dietary supplements are known to cause gastrointestinal impairment, tachycardia, hypertension, myocardial infarction, stroke, severe liver injury sometimes requiring transplant or leading to death, organ failure, other serious injury, and death."
Violators subject to the bill's requirements would face a fine as high as $2,000.
Sen. Samuel Bell, a Democrat from Providence, suggested on the floor of the Senate that the amendment addressed "many of the concerns that many of us may have gotten emails about."
"I think this resolves those concerns, and it makes it a great piece of legislation," Bell concluded without elaborating.
Dan Fabricant, president and CEO of the Natural Products Association (NPA), which opposes the bill, said over 1,000 emails were sent to lawmakers. He warned the bill would produce "huge unfortunate repercussions" if it's passed into law, including providing ammunition for plaintiffs' lawyers to "rip us apart."
"Do we think Rhode Island is going to set up a new division of enforcement within the state department of public health for this issue? Hell no," Fabricant said in an interview.
Under SB 2613, retailers would be required to limit access to dietary supplements targeted in the bill by, for example, storing the products behind checkout counters or using security systems requiring deactivation before the supplements are purchased.
Sen. Jeanine Calkin, a Democrat from Warwick, said she supported "the idea of what this bill is trying to do," but she had concerns.
Speaking on the Senate floor, she said some of her constituents expressed concerns to her that "putting these dietary supplements behind a locked case or behind a counter would cause them extra anxiety … and they felt like it might be a form of fat shaming."
McCaffrey pointed out the bill offers various ways to restrict access to supplements. While they don't have to be behind a counter or locked, the products must "be in a secure place in the store," he said.
"We want to protect minors from getting these dietary products because sometimes minors get these dietary products and they have lasting effects with them," McCaffrey said.
Before the senators voted on the bill, Calkin said, "I do agree that it's important for children, but if this is also affecting adults, and they have to go through a process of requesting permission to get at these, I think I'm still going to vote no."
SB 2613 is one of several bills introduced in state legislatures that would restrict access to supplements, drawing concerns from industry stakeholders. On June 15, NPA Director of Government Affairs Kyle Turk is scheduled to testify before California's Senate Health Committee about a bill targeting weight loss products.
The California State Assembly in January passed a bill that would bar retail establishments from selling dietary supplements marketed for weight loss or OTC diet pills to anyone under the age of 18 without a prescription. The bill was amended this week in the state Senate.
"The train is moving," Fabricant cautioned, commenting on dietary supplement bills being considered across the U.S. "It's going to only pick up momentum."
Subscribe and receive the latest insights on the health and nutrition industry.
Join 37,000+ members. Yes, it's completely free.
You May Also Like
---