Reps. Love, Cárdenas Explain Support for SNAP Multivitamin Legislation
Reps. Love, Cárdenas Explain Support for SNAP Multivitamin Legislation
The US$41 billion dietary supplement industry has expressed broad support for making multivitamins available to individuals who receive benefits under the Supplemental Nutrition Assistance Program (SNAP).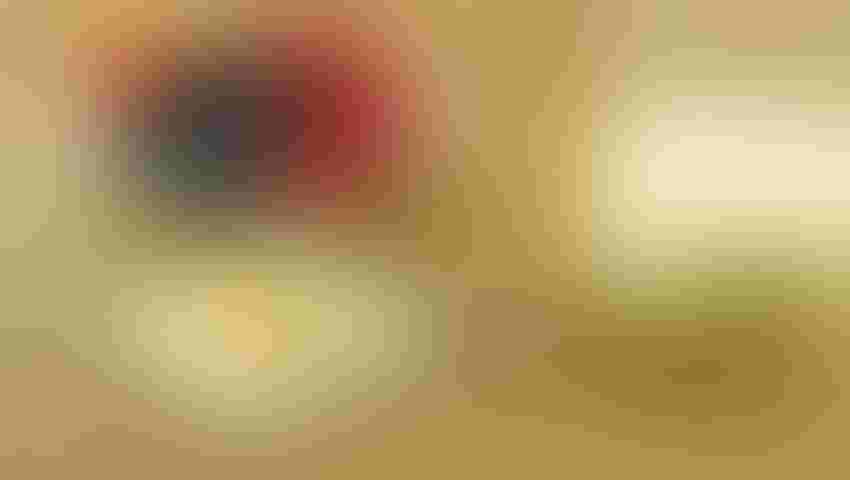 Four members of Congress recently introduced a bill to make certain multivitamins eligible for purchase using benefits appropriated by the Supplemental Nutrition Assistance Program (SNAP), a development widely supported by the US$41 billion dietary supplement industry.
The SNAP Vitamin and Mineral Improvement Act of 2017 was introduced in the House of Representatives on Sept. 26 by Rep. Mike Rogers (R-Alabama) and co-sponsored by Reps. Kyrsten Sinema (D-Arizona), Mia Love (R-Utah) and Tony Cárdenas (D-California).
The legislation would increase the availability of multivitamins to low-income families who may face challenges in inner cities and rural areas getting access to fresh produce and other foods containing essential nutrients. Nearly 43 million Americans are on SNAP, according to USDA's Food and Nutrition Service, with each household receiving an average monthly benefit of approximately $253.
"Many people don't know that most SNAP participants—9 out of 10—don't get enough vitamins and minerals in their diets," Love—co-chair of the Congressional Dietary Supplement Caucus—said in an emailed statement. "Multivitamins help fill those critical nutrient gaps. With no added cost to taxpayers, this bill gives SNAP participants a choice when they're making nutritional decisions."
Cárdenas made similar observations.
"All Americans should have access to a nutritious and healthy diet, including SNAP recipients, just like everyone else," the congressman said in an emailed statement. "Ideally everyone would always be able to have a healthy, well-balanced diet, but that isn't the case with every meal. This bill empowers SNAP beneficiaries to have this choice through their benefits."
 The SNAP Vitamin and Mineral Improvement Act of 2017, or HR 3841, defines a multivitamin-mineral dietary supplement as a substance that:
"(1) provides at least half of the vitamins and minerals for which the National Academy of Medicine establishes dietary reference intakes, at 50 percent or more of the daily value for the intended life stage per daily serving as determined by the Food and Drug Administration; and
"(2) does not exceed the tolerable upper intake levels for those nutrients for which an established tolerable upper intake level is determined by the National Academy of Medicine."
In August, before the legislation was introduced in Congress, four trade associations expressed their support for extending multivitamins to the SNAP program in a letter to Rogers.
"The inclusion of a multivitamin in the SNAP program can provide an immediate solution for SNAP recipients looking to improve their nutrition and ensure adequate intake of essential nutrients," wrote the leaders of the American Herbal Products Association (AHPA), Consumer Healthcare Products Association (CHPA), Council for Responsible Nutrition (CRN) and United Natural Products Alliance (UNPA).
Staff members for Rogers and Sinema did not immediately respond to INSIDER's requests for comment.
But in a letter circulated this summer to his fellow members of Congress, Rogers observed many nutrients are consumed below recommended levels, including calcium, magnesium and vitamins A, C, D and E.
"Fortunately, a low-cost daily multivitamin provides shortfall nutrients and has been shown to help Americans safely fill nutrient gaps," the congressman wrote in the letter to his colleagues, explaining SNAP recipients are presently not allowed to use their benefits to purchase multivitamins.
Mike Greene, senior vice president of government relations with the Council for Responsible Nutrition (CRN), commended the lawmakers for introducing the bill.
"The introduction of this bill ensures that Americans of all socioeconomic statuses have the ability to add a multivitamin to their everyday routines to help them meet their basic nutritional needs," he said in a Sept. 27 statement.
Subscribe and receive the latest insights on the healthy food and beverage industry.
Join 47,000+ members. Yes, it's completely free.
You May Also Like
---