Rep. Duncan requests FDA hearing on use of NMN in supplements
Rep. Duncan requests FDA hearing on use of NMN in supplements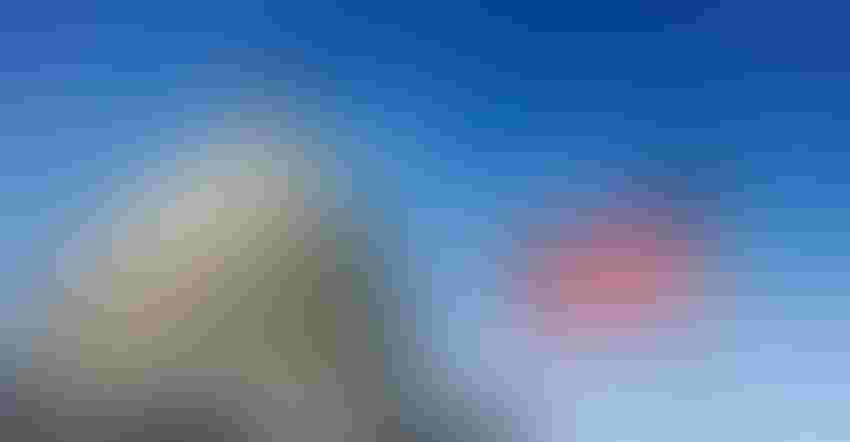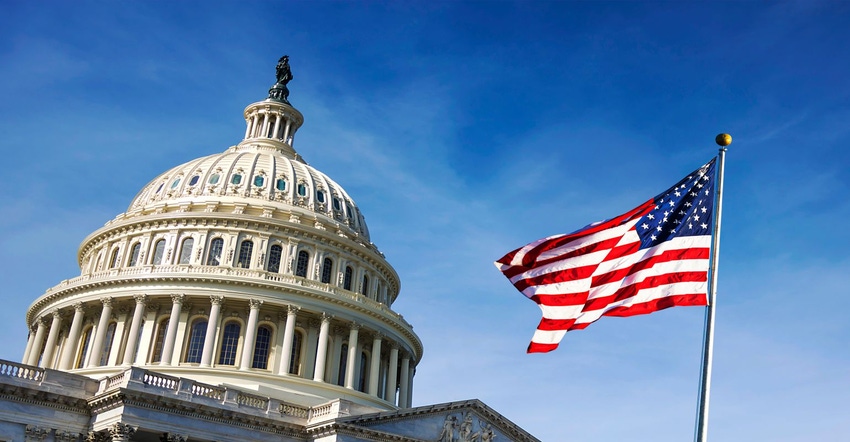 Rep. Jeff Duncan (R-S.C.) on Thursday requested an FDA public hearing to clarify the agency's position regarding the use of healthy-aging ingredient NMN in dietary supplement products.
"A public hearing would be incredibly beneficial as the dietary supplements industry seeks clarity on the FDA's actions regarding NMN," Duncan concluded in a two-page letter to the commissioner of FDA, which the Natural Products Association (NPA) published.
Duncan also asked FDA to answer several questions concerning the ingredient. One of his questions asked whether FDA intended to remove from the market hundreds of NMN-containing supplement products listed in a database maintained by the National Institutes of Health (NIH).
"The FDA has broken historical precedent and restricted access to a B vitamin supplement that has been routinely and safely used by millions of Americans to stay healthy," Duncan said in a statement. "As a member of the Energy and Commerce Committee, I want to know why the FDA is arbitrarily restricting access to a safe and proven supplement that should be available for Americans to use for health purposes. A public hearing would be beneficial in clarifying the FDA's intent behind these actions."
An FDA spokeswoman said her agency is reviewing the letter and will respond directly to the congressman.
"Rep. Duncan has been a champion for all Americans who believe in self-care and time again ensuring consumers continue to [have] access to safe supplements they use every day," said Dan Fabricant, Ph.D., president and CEO of NPA, in a statement. "Like Congressman Duncan, we eagerly await the response from FDA."
FDA has faced criticism from industry groups after essentially reversing its position on the legality of NMM in dietary supplement products. In the fall of 2022, the agency concluded the ingredient is barred from dietary supplements since it was authorized for investigation as a new drug and the subject of substantial clinical investigations made public and instituted.
Letters asserting this position were sent to several ingredient suppliers, including a company which had previously received a so-called good day letter from FDA after submitting a new dietary ingredient notification (NDIN) to FDA for its NMN ingredient. These premarket notifications are provided to FDA to demonstrate the safety of a new dietary ingredient, based on a requirement in the Dietary Supplement Health and Education Act of 1994 (DSHEA).
"The sudden change of policy conflicts with historical precedent," Duncan wrote to FDA Commissioner Dr. Robert Califf, "including that the FDA permitted NMN to be included as an ingredient in dietary supplement products."
In a recent interview with Natural Products Insider, FDA's Office of Dietary Supplement Programs (ODSP) Director Cara Welch, Ph.D., acknowledged the agency didn't immediately "connect those dots" in making the association between NMN and MIB-626. MIB-626 is the "article"—or NMN ingredient—authorized for investigation as a new drug and being studied by a clinical-stage pharma company called Metro International Biotech LLC.
In May 2022, FDA granted a so-called good day letter to SyncoZymes (Shanghai) Co. Ltd., acknowledging its NDIN without an objection. Finished product brands and ingredient manufacturers interpret such letters as giving them the go-ahead to lawfully market an ingredient in supplements in the U.S.
FDA does not "approve" these ingredient notifications, though it often objects to them based on identity and/or safety concerns. Or, as in the case of NMN, FDA may determine an ingredient's authorization for investigation as a new drug prohibits its use in dietary supplements.
According to FDA, the agency changed its mind about the regulatory status of NMN after learning the ingredient was the same article as MIB-626.
Six months after receiving an acknowledgment letter from FDA, SyncoZymes received a supplemental letter from FDA advising the company that NMN was excluded from the definition of a dietary supplement, "based on new information that came to light" when the agency was reviewing another ingredient notification. 
"Once we were able to make that connection that NMN … was the subject of an IND [investigation new drug application] under authorization," FDA verified "it checked all the boxes and then we communicated that to the notifier," Welch explained in an April 18 interview at the SupplySide East trade show in Secaucus, New Jersey. "Because of the unfortunate situation, we felt it was really important to communicate that to everyone who had submitted a notification for that ingredient."
Duncan requested FDA answer his questions related to NMN by May 11.
"As Congress looks across anti-competitive practices of e-commerce platforms, it has come to my attention that some platforms have restricted marketplaces for FDA-regulated products," the U.S. lawmaker wrote to Califf. "Notably, in the dietary supplement space, platforms have chosen to restrict ingredients like NAC or NMN, which haven't been subject to final agency or regulatory action in the form of warning letters. Has FDA contacted e-commerce platforms regarding the sale of NMN?"
FDA's Welch recently said her office is not directly communicating decisions about the regulatory status of an ingredient like NMN with Amazon or other retailers.
"As a matter of policy, we don't discuss the compliance status of specific products with third parties, and that includes retailers," she said. "If it moves to a warning letter or some other type of public-facing communication, they may find out about it through that means."
Welch was asked to confirm FDA had not reached out to advise Amazon of the regulatory status of NMN and NAC.
 "I have no awareness of this happening," she responded during the interview at SupplySide East. "I would be quite surprised."
In a citizen petition filed in March, NPA and the Alliance for Natural Health USA requested FDA determine NMN is not excluded from the definition of a dietary supplement under U.S. law or "commit to exercise enforcement discretion in connection with the marketing and selling of NMN in or as a dietary supplement."
FDA last summer adopted a policy of enforcement discretion in connection with an ingredient widely marketed in dietary supplements called NAC.
Alternatively, the recently filed citizen petition requested FDA recommend to the secretary of the U.S. Department of Health and Human Services (HHS), Xavier Becerra, that he promulgate a notice-and-comment rulemaking to permit the sale of NMN in dietary supplements.
"We hope FDA doesn't hide behind the citizen petition," Fabricant told Natural Products Insider. "This matter should be able to be resolved without a lengthy administrative process when the sensible thing to do is follow the precedent set by the agency's actions on NAC."
The president of Metro International Biotech, which has sponsored studies to examine the effects of MIB-626 on certain diseases, including Friedreich's Ataxia, a rare degenerative disease, did not respond to a request for comment on Duncan's letter by the time of this story's publication.
In November, when Natural Products Insider broke the story about FDA's determination that NMN was excluded from the definition of a dietary supplement, SyncoZymes CEO Wei Zhu, Ph.D., described FDA's supplemental letter to his company as "very unfortunate news indeed."
"Of course, when we received the acceptance of our registration, we never imagined that it could be withdrawn for any reason other than safety," he said at the time.
During several conversations with FDA, the issue of an IND application filing was never raised, Zhu said, calling the situation "very frustrating."
Subscribe and receive the latest insights on the healthy food and beverage industry.
Join 47,000+ members. Yes, it's completely free.
You May Also Like
---