Reigning Cats and Dogs
Reigning Cats and Dogs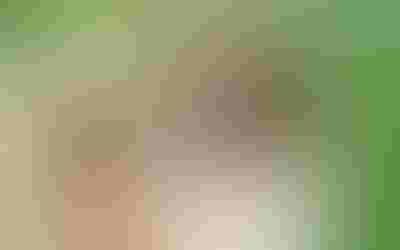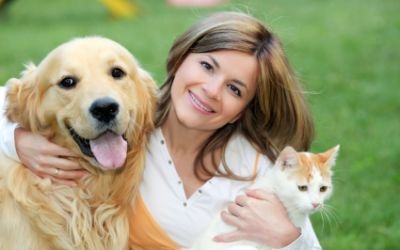 Martha my dear, you have always been my inspiration
Please, Be good to me, Martha my love
Don't forget me, Martha my dear
-Martha My Dear by The Beatles
Paul McCartney wasnt trying to flatter his girlfriend when he wrote the lyrics to Martha My Dear, but he could have fooled anyone. As legend has it, McCartney was serenading his sheepdog in this White Album song. McCartney wasnt the first, and certainly wasnt the last, to humanize his pet. In fact, the  pet industry is thriving on the trend that pet guardians see themselves more as parents than owners.
The humanization of the pet industry is a telling sign that pets play an important role in pet owners lives, and maintaining an animals health and well-being has become a priority to these pet parents, said Tom Payne, industry specialist for the U. S. Highbush Blueberry Council. Owners want their pets to be treated no less then than they themselves want to be treated, and product manufacturers are taking note.
Pet owners are looking for natural ingredients to ensure their pets stay healthy, said Jim Mann, Kemin Nutrisurance product manager. Pet owners want to see ingredients they recognize on their pet food label, and that look like what they themselves are eating. He added, Although the term humanization may be overused in some contexts, it is very appropriate where consumer preference for natural pet health and nutritional ingredients are concerned. In most major markets, the social culture has evolved to view companion animals as true members of the family unit and, as such, the nutritional and health product buying decisions we are making for ourselves are mirrored in the product choices we make for our pets.
Making pets part of the family may be behind the rise in pet care spending. The U.S. market for the pet care industry and products was valued at an estimated $46 billion in 2009 by BCC Research, up from $43 billion in 2008, and is expected to increase to $56.5 billion by the end of 2014, for a compound annual growth rate (CAGR) of 4.2 percent. The pet food segment has the largest share of the market at $19.1 billion in 2009, and is expected to increase to more than $23 billion in 2014, for a CAGR of 3.8 percent. BCC reported the segment with the greatest projected five-year rise in value is the Other Pet Supplies segment, which includes supplements; it is expected to grown from $11.3 billion in 2009 to $15.3 billion in 2014, for a CAGR of 6.4 percent.
According to Packaged Facts, the U.S. market for natural pet food has more than doubled since 2005, and was worth $1.5 billion in 2009, and expected to reach $2.6 billion in 2014. Paul Dijkstra, CEO, InterHealth Nutraceuticals, noted the same Packaged Facts report found the high-growth segments included functional treats, customized supplements, veterinary-exclusive products, emerging ingredients, easier-to-administer forms and untapped consumer demographicssuch as the 20 million dog- or cat-owning households who use human supplements but not pet supplements. Dijkstra called this segment, Excellent prospects since they are pet owners who appreciate the benefits of nutritional supplementation.
These past and expected sales despite the recession have natural products manufacturers looking to launch or expand their pet product lines. I came away from the Pet Food Forum in April with the understanding that manufacturers have not just an interest in natural pet health ingredients, but an obsession, said Jane Duvauchelle, brand sales, Bergstrom Nutrition. Whereas humans have access to three meals, snacks, drinks and supplements, we can choose to obtain our daily RDAs in a variety of ways, pets are dependent on their owners and product manufacturers to ensure they get what their bodies need. Animal product manufacturers have the task of developing foods that provide the ideal blend of nutrients, protein and vitamins in a single bag.
Perhaps this humanization is because pets not only share peoples homes, beds and play time, they also share health needs. Health care costs are rising for both humans and pets, and both are living longer than ever before. This leads many owners to think, Whats good for me is good for my pet.
Thus, the pet market trends mirror human nutrition trends. Put simply: Just look at what is happening for the human market today, and that is the pet food of tomorrow, said Bill Hogan, business development manager of Novus Pet Nutrition.
Mann added, The primary trends we have noticed in pet health ingredients are the same key trends we see in human health ingredients; chief among them are digestive health, geriatric health, weight management, and natural health and nutrition.
Answering Pet Peeves
Actually, one of the biggest categories for pet health appears to be bone and joint health. Animals are living longer and face a number of the health issues associated with aging, said Craig McIntosh, CEO, Waitaki Biosciences. Joint and bone health are problems that can affect animals working lives, or their enjoyment of life as they get older.
To help pets address these issues, ingredient manufacturers offer many bone and joint aids. For instance, Bergstrom Nutrition produces the proprietary bone- and joint-health ingredient PurforMSM®, made with methylsulfonylmethane (MSM); Tiancheng offers joint health and anti-inflammatory ingredients (chondroitin sulfate, glucosamine and MSM); and American Laboratories supplies porcine chondroitin sulfate for increased mobility and flexibility.
ESM Technologies offers Natural Eggshell Membrane (NEM®) for joint health and ESC® for bone health. NEM contains naturally occurring glycosaminoglycans and proteins designed to maintain healthy joint and connective tissues. NEM and ESC clinical trials have been completed in rat models and human models with great success, said Chris Haynes, director of sales, ESM Technologies. Because the materials worked so well in human clinical trials, we feel it is a natural progression into animal supplementation.
A study published in Clinical Interventions in Aging determined supplementation with NEM, 500 mg taken once daily, significantly reduced pain, both rapidly (seven days) and continuously (30 days) in humans.1 Additionally, a randomized, multicenter, double blind, placebo-controlled clinical study, Osteoarthritis Pain Treatment Incorporating NEM, found supplementation with NEM, 500 mg taken once daily, significantly reduced both joint pain and stiffness compared to placebo at 10, 30 and 60 days, concluding it was an effective and safe option for the treatment of pain and stiffness associated with knee osteoarthritis (OA).2
Novus Pet Nutrition also has a natural egg shell membrane ingredient for pet bones and joints, Egg ProteoM, which Hogan noted is Association of American Feed Control Officials (AAFCO) defined.
Waitaki Biosciences provides two animal joint health ingredients: Pernatec Greenshell Mussel powder (GSM) (Perna canaliculus), and natural chondroitin and collagen. Pernatec provides benefits for swelling, while natural chondroitin and collagen addresses degradation of the joint due to wear and tear or conditions that cause deterioration, said McIntosh. He said research has shown chondroitin sulphate promotes synthesis of new chondroitin sulphate in equine joints affected by inflammatory disease, thus becoming a building block assisting in the repair of the damaged joint. Additionally, he noted further research indicated chondrotin sulphate can also inhibit the enzymes (metalloproteinases) that cause degradative joint damage.
Waitaki Biosciences MCH-Cal is a natural whole-bone microcrystalline hydroxyapatite, and is designed to reduce bone loss and increase fracture repair. In a study published in 2007, microcrystalline hydroxyapatite supplementation resulted in statistically significant and progressive improvements in forearm bone mineral density in humans, McIntosh said. This study adds to research dating as far back as the early 1960s, showing positive benefits to bone density and reduction in fraction risk from the use of microcrystalline hydroxyapatite as a dietary supplement.
Waitaki bone and joint products also contain type 2 collagen, which McIntosh said exerts a direct biological effect on the joint cells (chondrocytes). These cells are responsible for manufacturing the extracellular matrix that protects the functional integrity of the joint.
Undenatured type 2 collagen derived from chicken sternum cartilage is a highlight of InterHealths UC-II® joint-health ingredient. A study by Murray State University, Hopkinsville, KY, divided 20 dogs into four groups that were daily treated orally for 120 days: group I, placebo; group II, 10 mg UC-II; group III, 2,000 mg glucosamine + 1,600 mg chondroitin; group IV, UC-II (10 mg) + glucosamine (2,000 mg) + chondroitin (1,600 mg), followed by a 30-day withdrawal period.3 Dogs in group I exhibited no change in arthritic conditions. Dogs receiving UC-II alone showed significant reductions in overall pain within 30 days and pain upon limb manipulation and exercise-associated lameness after 60 days of treatment. Maximum reductions in pain were noted after 120 days of treatment. The overall activity of the dogs in the UC-II supplemented with glucosamine and chondroitin group (group IV) was significantly better than the glucosamine + chondroitin-supplemented group (group III). Glucosamine and chondroitin alleviated some pain, but in combination with UC-II (group IV) provided significant reductions in overall pain, pain upon limb manipulation and exercise-associated lameness. A study conducted by the same university three years later found similar results and was presented at the Society of Toxicologys 48th Annual Meeting in March 2009.
UC-II was also studied in arthritic horses, who received daily placebo, undenatured type II collagen (UC-II) at 320 mg, 480 mg or 640 mg (providing 80 mg, 120 mg and 160 mg active UC-II, respectively), and glucosamine and chondroitin (5.4 and 1.8 g, respectively, bid for the first month, and thereafter once daily) for 150 days.4 Horses receiving placebo showed no change in arthritic condition, while those receiving 320 mg, 480 mg or 640 mg UC-II exhibited significant reduction in arthritic pain (P < 0.05). UC-II at 480 mg or 640 mg dose provided equal effects, and therefore, 480 mg dose was considered optimal. Although glucosamine and chondroitin treated group showed significant (P < 0.05) reduction in pain compared with pretreated values, the efficacy was less compared with that observed with UC-II.
Along with bone and joint problems, pets, like their human companions, are suffering from digestive issues. Fear not, as ingredient manufacturers are increasingly providing natural stomach aids. Digestive ingredients on the market include betaine HCl and betaine anhydrous from Tiancheng Inernational, and  pancreatic enzymes from American Laboratories.
Probiotics are also showing up more on pet health ingredient lists. Kemin Nutrisurances SUBACTIL is a direct-fed microbial proprietary Bacillus subtilis strain. It is designed to generate immuno-stimulants, produce antimicrobial compounds and competitively exclude other bacteria in the gut. Literature from the company said the strain is AAFCO-approved and non-GMO, and probiotics like SUBACTIL may help to control enteritis in dogs (due to pathogens, antibiotics or stress), stimulate immune function in puppies, improve oral and fecal odor, and improve overall skin and coat health.
Kemin conducted an in vivo trial of SUBACTIL supplementation in 20 canine subjects that found a significant increase in fecal SUBACTIL concentrations (p<0.0001) during the 12-week treatment period. Food intake remained normal throughout the study (p=0.8198), and body weight remained fairly constant with some dogs gaining weight and no significant weight loss observed from any of the dogs. Oral administration of SUBACTIL was not associated with any clinical adverse effects, and the researchers concluded SUBACTIL can successfully survive transit through the canine gastrointestinal tract and facilitate a trend toward lower fecal Clostridium counts.
Another new interesting health benefit the natural product industry may see soon is products that enhance pet performance. Many pet owners are looking for performance ingredients, said Bruce Liu, technical director, Tiancheng International. As a major manufacturer of sports nutrition ingredients, Tiancheng has a big advantage to work with product manufacturers to explore this new potential area.
Pet owners are also searching pet product ingredients lists for vitamins, minerals and antioxidants, noted Hogan.
Blueberries in particular may be the antioxidant of choice, according to Payne. Modern Dog, a Canadian publication, featured blueberries as a superfood and discussed potential cancer prevention citing a sled dog study, he said, adding, In Global Pet Expo (GPE), the pet industrys largest annual trade show, there was positive blueberry movement in pet foods with many products identified as containing blueberries from dog and cat food, to ferret food and bird food.
In Fashion for Fido
Beyond health benefits, the pet health ingredient market is swayed by many hot trends. For starters, manufacturers and consumers want higher quality. Many animal supplement manufacturers are now demanding ingredients they use meet human food-grade standards, McIntosh said. As human-grade food and supplements are produced to far more rigorous standards, this provides added reassurance for owners.
Going beyond natural is a trend in both human and pet nutrition. There is an emerging interest in greener pet foods with a focus on ingredient sustainability, energy efficiency and organic ingredients, Mann noted.
Added McIntosh,  Demand for organic, natural and free-from products has never been higher. Since owners want the best for their animals, with many choosing pet food as selectively as their own, these human health trends are crossing over into the realm of animal health.
A few other notable trends include:
 Products that offer optimum, not minimum nutrition. Pet owners are looking for more soft claims, such as supports a healthy immune system, supports healthy gut function, softer coat, and healthier skin, noted Mann. Pet owners want their pets to be happy and live a long, healthy life, and they look to the pet's food for a way to do that.

Tastier delivery forms. Licaps® Capsules for Pets (from Capsugel) uses a liquid formula of the nutritional ingredient in a capsule dosage form. A flavor pets love such as pork or bacon is added to the formula and the capsule is coated with the same scent to appeal to the pet both before and after it bites into the supplement, said Dan Healy, manager of business development, Capsugel. Licaps Capsules for Pets were designed for improved prehension in order to entice pet consumption while enhancing effectiveness of supplements through liquid formulation.

 Raw food diets for pets have been intriguing to consumers; however, concerns have been made about the safety of these diets. Bret Wyant, sales representative, American Laboratories, offered a suitable alternative. Products manufactured and dried by freeze-drying retain the valuable nutrients that are found in the raw material, however they are sold without the microbial contamination concerns since they are dried.

Social networking. As we increasingly rely on social networking, online shopping will become a major source of social interaction, Duvauchelle said. Relationship marketing provides an opportunity to directly connect with our customers, and they in turn will get the best we can provide.

Celebrity endorsements. Rachel Ray, Cesar Milano, Ellen DeGeneres, Paul Newman and Dick Van Patten have all recently become pet-food sponsors.

Private Label. It seems like more private label pet food brands are developing premium foods and treats to compete with the big names, Duvauchelle said. These brands meet a need created by the down economy for caring pet parents who want to provide the best nutrition at the best price. Mann agreed, adding, With increased competition at the retail level there will be increased premiumization of the private label sector.

Expanding lines to include pet products. We are seeing existing brands create pet products as brand extensions, Haynes said. This allows them placement in other parts of the stores and has the potential to capitalize on brand loyalty or create it with the consumer.
Keeping Top Dogs Happy
 As with all categories within the natural product industry, regulation affects the market in a big way. Natural pet foods and supplements are regulated at a federal level by FDAs Center for Veterinary Medicine, and typically also at the state level through the Department of Agriculture, Department of Health or a department connection with the state university or chemists office. Currently, pet products can be marketed as a food or a drug, but no official supplement category is in place.
Regulation in this market seems murky to many ingredient manufacturers. The regulation for pet health products is still inadequate and confusing, which hinders introduction of new ingredients into the pet health market, Liu said.
Added Duvauchelle, Many good products run the risk of being removed from the shelf due to a labyrinthine regulatory system that isnt designed to evaluate ingredients that fall in-between the established frameworks for food or drug.
The National Animal Supplement Council (NASC) is seen by many in the industry to be a positive force for pet products that dont seem to fit within the regulatory framework. The NASC is a group of companies that have passed a physical on-site quality audit by NASC officials, which is conducted at random about every two years. Additionally, the organization does independent product testing, maintains an independent adverse event reporting (AER) system and reviews product claims for untruthful or misleading statements. All members are required to have and follow a written quality manual that meets GMP (good manufacturing practices) standards.
FDA requires natural human products to follow GMPs, but no such requirement is made of pet health products. However, Bill Bookout, president, NASC, said it should be. GMPs and process control provide consistency in manufacturing and production processes so that the outcome or products the consumer buys are consistently produced.
Bookout also sees AERs as crucial. The reason companies need and should have an AER system is if something unforeseen happens and a problem develops. You want to be alerted as quickly as possible so you can evaluate it as quickly as possible and take the appropriate action.
Duvauchelle said she wants to see GRAS (generally recognized as safe) status applied in this market. Until we see a GRAS path, we sacrifice structure/function claims which help educate consumers about ingredients and why they are important for their pets health. Most consumers are not versed in animal physiology and, without the claim, cant decipher why they should pay more for a product that contains a functional ingredient with an unfamiliar name.
Bookout noted pet food GMPs are being developed by FDAs Animal Feed Safety System (AFSS), and AAFCO has put forth some suggested GMPs for animal food, so there may be some new developments in this area soon.
Having a clearly defined regulatory system will indeed help this market, but even without it, consumers are clamoring for more natural products for their companion animals that they see more as children than servants. Pets are providing love, admiration and inspiration to their human companions, Paul McCartney included. Pet parents want to keep them healthy and natural ingredients are providing those solutions.
References are on the next page
References for Reigning Cats and Dogs
1. Ruff KJ, et al. Eggshell membrane: a possible new natural therapeutic for joint and connective tissue disorders. Results from two open-label human clinical studies. Clin Interv Aging. 2009;4:235-40. Epub 2009 Jun 9.
2. Ruff KJ, et al. Eggshell membrane in the treatment of pain and stiffness from osteoarthritis of the knee: a randomized, multicenter, double-blind, placebo-controlled clinical study. Clin Rheumatol. 2009 Aug;28(8):907-14. Epub 2009 Apr 2.
3. D'Altilio M, et al. Therapeutic Efficacy and Safety of Undenatured Type II Collagen Singly or in Combination with Glucosamine and Chondroitin in Arthritic Dogs. Toxicol Mech Methods. 2007;17(4):189-96.
4. Gupta RC, et al. Therapeutic efficacy of undenatured type-II collagen (UC-II) in comparison to glucosamine and chondroitin in arthritic horses. J Vet Pharmacol Ther. 2009 Dec;32(6):577-84.
Subscribe and receive the latest insights on the healthy food and beverage industry.
Join 47,000+ members. Yes, it's completely free.
You May Also Like
---