Regulatory Lawyers Assess FTC in Republican Administration, Impact on Dietary Supplements
Regulatory Lawyers Assess FTC in Republican Administration, Impact on Dietary Supplements
While the environment at the Federal Trade Commission has been more business-friendly under the Trump administration's first year, a regulatory lawyer in Washington said it remains to be seen how the new commissioners will treat dietary supplement advertising issues. With the announced resignation of FTC Commissioner Terrell McSweeny, the agency will be left with just one commissioner. Several of President Donald Trump's picks to serve on the commission await Senate confirmation.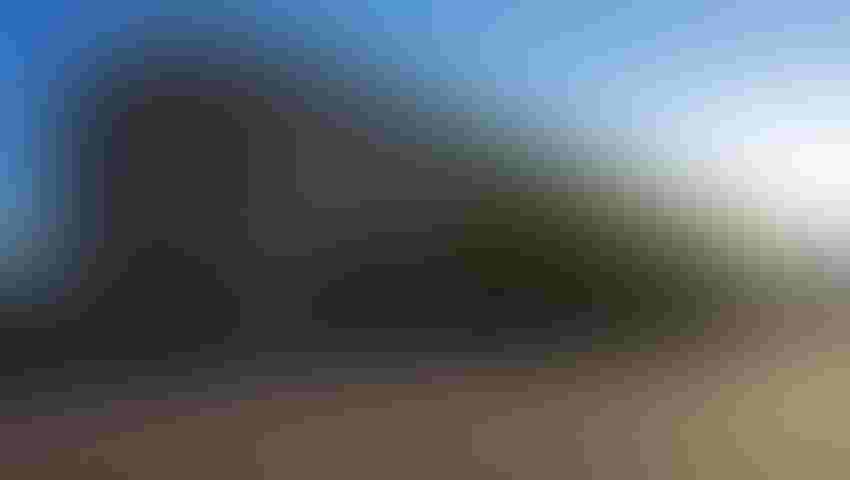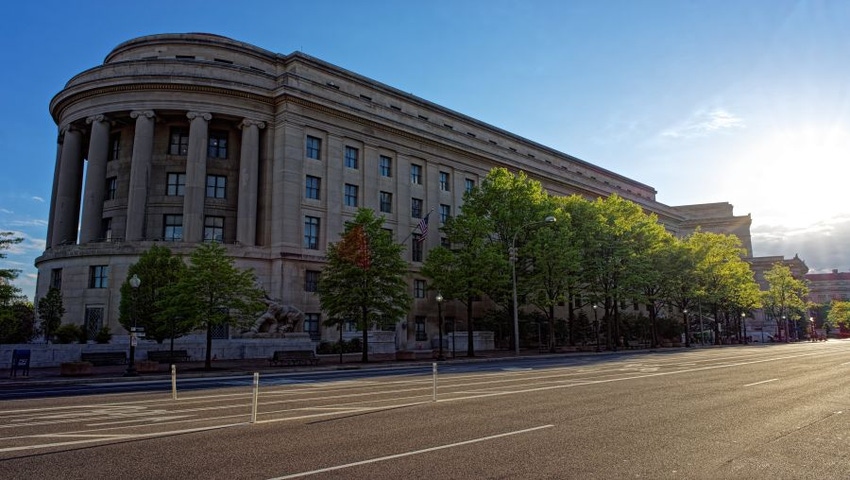 FTC Commissioner Terrell McSweeny on Monday announced she is resigning from the agency, effective April 28. The move leaves the government agency with just one commissioner while several of President Donald Trump's picks to serve on the commission await Senate confirmation.
Regulatory lawyers said the environment at the commission has been more business-friendly under the Trump administration's first year. But it remains to be seen how the new commissioners will treat dietary supplement advertising issues, said Ivan Wasserman, a partner with the law firm Amin Talati Upadhye LLP.
"The question for the responsible industry is, do we want an active FTC?" Wasserman said in an interview. "Some in the industry don't want an active FTC because dealing with the FTC when you have done everything right can be a difficult experience, but at the same time … an active FTC helps ensure a level playing field."
McSweeny's term officially expired in 2017, but she has remained at the commission, along with FTC Acting Chairman Maureen Ohlhausen, a Republican who was nominated by Trump to serve as a judge on the U.S. Court of Federal Claims.
"I am grateful to President Obama and Vice President Biden for the opportunity to serve during some important milestones in the FTC's history, including the 100th anniversary of the agency and its first commission led entirely by women," said McSweeny, a Democrat and former Obama administration official, in a statement announcing her resignation.
With McSweeny's resignation imminent, Ohlhausen will be the lone commissioner until Trump's picks are confirmed by the Senate. An FTC spokesman did not immediately respond to a request for comment on how McSweeny's departure will impact the agency's official business.
Trump's nominee to lead the commission, Joseph Simons, is a well-known antitrust lawyer in Washington and former FTC official during the George W. Bush administration.
Several others nominated to serve on the commission are awaiting Senate confirmation, including:
Rohit Chopra, a senior fellow at the Consumer Federation of America (the White House said he concentrates on consumer protection issues facing young individuals and military families);

Noah Phillips, chief counsel to Sen. John Cornyn, a Republican from Texas currently serving as majority whip;

Christine Wilson, senior vice president of regulatory and international affairs at Delta Air Lines and, during the George W. Bush administration, chief of staff to FTC Chairman Timothy Muris; and

Rebecca Slaughter, chief counsel to Sen. Chuck Schumer, a Democrat from New York (a Yale Law School-educated attorney and former associate to the law firm Sidley Austin LLP).
It's difficult to figure out FTC's priorities under its incoming leadership, some regulatory lawyers said. Most of Trump's nominees don't have a background in consumer protection, pointed out Katie Bond, a partner in Washington with Amin Talati Upadhye.
Chopra is a consumer protection expert. However, he hasn't worked on matters at the Consumer Federation of America affecting the dietary supplement industry, Jack Gillis, a spokesman for the association of nonprofit organizations, confirmed last year in an email.
While Bond anticipates a "more business-friendly" environment under the new commissioners, she suggested it's unclear whether they will focus on issues around advertising claims. And Wasserman pointed out FTC adopted an important consumer protection rule—the National Do Not Call Registry—during a Republican administration under President George W. Bush.
Dietary supplement companies and other FTC-regulated businesses are perhaps more welcoming of Ohlhausen than her predecessor—Edith Ramirez, former FTC chairman during the Obama administration. As a proponent of "regulatory humility," Ohlhausen has recognized the limits of regulation and the importance of focusing on actual harm to consumers.
On the other hand, while serving as an FTC commissioner when the agency was controlled by a Democratic majority, even if she contested the requirement for two randomized controlled trials (RCTs) to substantiate advertising claims, Ohlhausen "was perfectly OK with one clinical trial" in several cases, observed Bond, whose experience includes defending clients in FTC investigations.
In some regards, regulatory lawyers have described the environment at the commission as "business as usual," with ongoing investigations and complaints brought by FTC staff.
However, since Ohlhausen became acting director, Bond has noticed FTC zeroing in on aggressive claims, like those targeting cancer and other diseases. The lawyer also reported a focus on negative-option programs, in which sellers interpret a customer's failure to take action as consent to be charged for goods and services.
FTC also appears to continue to target weight loss advertisements it has described as "gut check" claims, such as those promising significant weight loss without diet or exercise, said Rend Al-Mondhiry, senior counsel to Amin Talati Upadhye.
She also mentioned an FTC lawsuit filed in Florida against a company and its owner tied to products marketed as effective treatments for cancer patients. One of the products was a supplement for patients suffering from cognitive dysfunction caused by cancer treatment. In January 2018, FTC announced CellMark BioPharma LLC and its CEO, Derek Vest, agreed to settle charges that they made false or unsupported claims concerning the health products.
FTC is targeting areas "where the claims, if unsubstantiated, would pose a serious risk to consumers," commented Al-Mondhiry, an expert on dietary supplement regulations who previously worked as associate general counsel at the Council for Responsible Nutrition (CRN).
FTC is focused on "cases of true deception and actual harm to consumers, and tying monetary relief to that actual harm as opposed to cases where the harm to consumers might be theoretical," added the regulatory lawyer, summarizing what she heard from Thomas Pahl, acting director of FTC's Bureau of Consumer Protection.
FTC officials have long been wary of advertising claims targeting vulnerable populations, including individuals suffering from various diseases like Alzheimer's disease and cancer, people desperate to lose weight, and Baby Boomers who may have bad joints or declining memories.
"Those tend to be priorities for FTC because they see this population is vulnerable to especially strong marketing claims in those areas," Al-Mondhiry said.
If a dietary supplement company is making advertising claims in the areas of cognitive or joint health, or weight loss, for example, it should have "solid science" to substantiate its claims, the lawyer said, "because it's an area that FTC is watching."
Attorney Ben Mundel said, "It's harder to get things done" at the commission these days since the agency is currently staffed with two rather than five commissioners.
As an associate in Washington with Sidley Austin, Mundel was one of the trial lawyers who successfully defended Bayer Corp. in an FTC lawsuit over whether his client's advertising claims for a probiotic supplement were adequately substantiated.
The government's expert argued Bayer's claims were unsubstantiated because the company failed to conduct RCTs. However, the district court pointed out, Bayer produced nearly 100 studies to support its claims for its supplement, Phillips' Colon Health.
"As two other courts have held, competent and reliable scientific evidence does not require drug-level clinical trials, and the government cannot try to reinvent this standard through expert testimony," U.S. District Judge Jose Linares wrote in his 2015 opinion.
It remains to be seen whether FTC will continue to favor RCTs to support dietary supplement claims under certain conditions.
"We have not seen any new direction or guidance [by] senior leadership at the FTC regarding enforcement in the dietary supplement industry," Mundel said. "Until senior leadership changes course, we may see the FTC enforcement actions continue to try to ignore the Dietary Supplement Health and Education Act of 1994 [DSHEA] and ignore the FTC's own guidance on dietary supplement substantiation."
Speaking in Las Vegas last year during an event held by the Natural Products Association (NPA), an FTC official, Richard Cleland, maintained the issue in the Bayer litigation was not over the need for human clinical trials.
"The core issue in the Bayer case, the real issue in the Bayer case … is whether or not you had to test the exact product that you were selling," he said.
Cleland added Bayer had relied on several RCTs to substantiate its claims.
Although Linares' decision doesn't preclude FTC staff lawyers from continuing to favor RCTs, Mundel said the Bayer decision remains significant.
"Companies can now have some comfort in the fact that courts and judges will recognize that DSHEA and the FTC guidance … don't impose a randomized controlled trial standard," he said.
Instead, companies must support their advertising claims with "competent and reliable scientific evidence," as articulated in FTC's dietary supplement advertising guidance, Mundel said.
"I expect the FTC to return to the flexible substantiation standard," said John Villafranco, a partner in Washington with the law firm Kelley Drye & Warren LLP. "And while RCTs may constitute solid support for claims, they are not always required—and certainly not two RCTs."
Subscribe and receive the latest insights on the healthy food and beverage industry.
Join 47,000+ members. Yes, it's completely free.
You May Also Like
---