Regulatory considerations for curcumin
Regulatory considerations for curcumin
Selecting a curcumin extract for a dietary supplement involves ensuring one's ingredient supplier has its FDA regulatory requirements in order.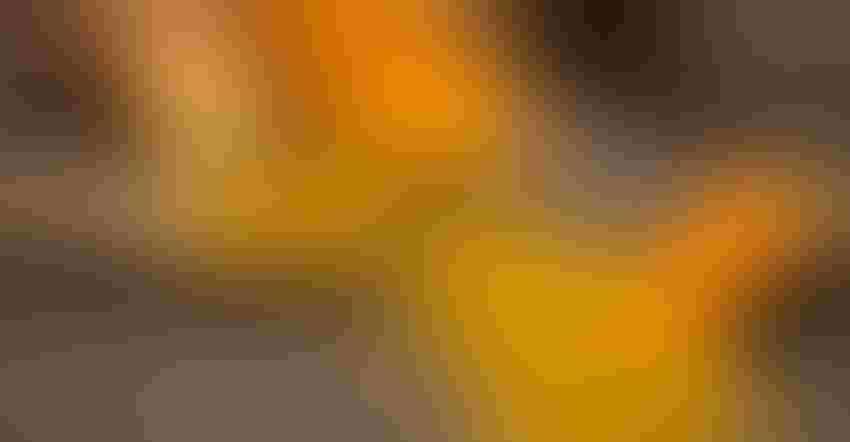 Curcuma longa (turmeric) is among today's most promising and popular ingredients. To an untrained eye, this gnarly little root bears a resemblance to ginger—until it's sliced open to reveal a bright orange center, which contains a group of phytochemicals known as curcuminoids.
As with many plants, extraction was a natural step for potential use, leading to numerous curcumin ingredient options including curcuminoid levels up to 95% of the product. The real target appears to be curcumin itself. Without going into the challenges and potential confusion with interchanging "curcuminoids" and "curcumin," a couple topics require near-term attention.
The challenges are largely specific to variant extracts of turmeric in the marketplace and how they are being made. The first is inclusionary status.
Setting aside foods and focusing on dietary supplements, the question is: How does the supplier of the extract identify it? In other words, is it an existing dietary ingredient or a new dietary ingredient (NDI) that either does or does not require FDA notification? The answer to this question is not as simple as it might appear.
Following two paths of the discussion, consider a company that has been supplying a curcumin extract for "a good long while." During that time, the company has managed to improve its process, resulting in higher potency and greater efficiency. Regardless of the date the company began offering the ingredient, the manufacturing changes render the extract an NDI, even if the original extract could be shown to have been marketed before 1994.
A second track is to simply pick a curcumin extract offered for sale today. Each differentiation from one ingredient to the next (after all, distinction in the marketplace is a key to success) is likely going to require notification as an NDI. Belief in the generic term "curcumin extract" as sufficient cover for any such extract, and therefore by default allowed to be put into a finished dietary supplement product, is a critical mistake to make during the early formulation or product development process. The focus and attention of FDA to this point has not reached widely through the current situation of only the new draft NDI guidance—but that day will come very soon.
To read this article in its entirety, check out the Rooting for curcumin – digital magazine.
As chief operating officer, Jim Lassiter oversees all consulting operations at REJIMUS. He has more than four decades of experience in quality control (QC), and government and regulatory affairs throughout the pharmaceutical, dietary supplement and natural product industries with organizations such as Nutrilite, Robinson Pharma, Irwin Naturals, Chromadex, the American Herbal Products Association (AHPA) and the Council for Responsible Nutrition (CRN). A respected author and speaker, Lassiter has served on numerous industry and trade boards. 
Subscribe and receive the latest insights on the health and nutrition industry.
Join 37,000+ members. Yes, it's completely free.
You May Also Like
---