Q3 2023 warning letter roundup with Asa Waldstein
Q3 2023 warning letter roundup with Asa Waldstein
In his quarterly FDA warning letter roundup, dietary supplement consultant Asa Waldstein reviews trends around homeopathic products, claims made in YouTube videos, delta-8 THC, and more.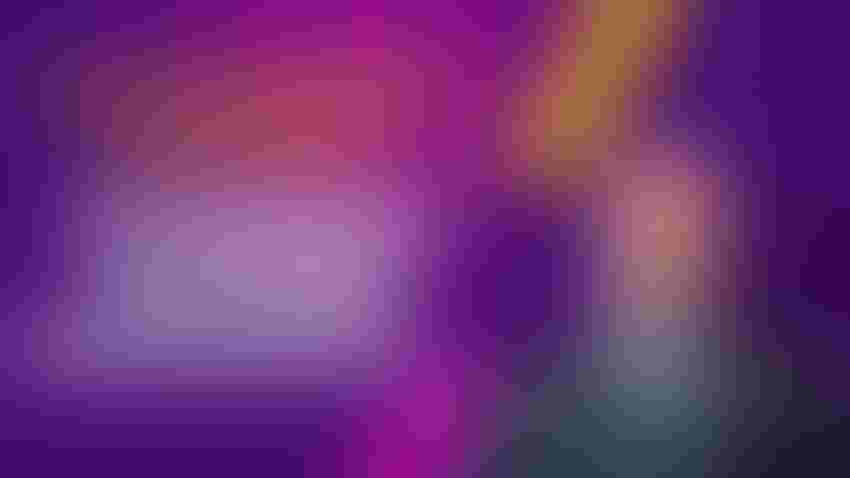 Asa Waldstein
Each quarter, I provide updates on notable FDA warning letters. Understanding enforcement trends is essential for being a savvy marketer, regulatory affairs professional and dietary supplement executive. Have you wondered why FDA issues warning letters to certain companies and not others? FDA likes to make examples of companies not following the rules in areas they want to focus on, many of which I review here. Staying ahead of trouble is one of the critical and fun reasons to follow enforcement trends.
Key trends:
Distributors targeted: Large distributors like Amazon and Walmart recently received warning letters for selling homeopathic products intended to treat skin conditions. This is Amazon's third warning letter in the past 14 months, demonstrating distributors are responsible for ensuring the products they distribute are compliant. I expect these online marketplaces to become even stricter when vetting the marketing language and product suitability of what they sell.
The footnotes in the warning letters are worth reading and show both Walmart and Amazon handled the products. If they had not physically shipped the products, I wonder if they would have been cited.
→ From warning letter. "Each of the products was 'fulfilled' by Amazon; your website states, 'Fulfillment by Amazon (FBA) is a service that allows businesses to outsource order fulfillment to Amazon. Businesses send products to Amazon fulfillment centers and when a customer makes a purchase, we pick, pack and ship the order.'"
Homeopathic products: There has never been a riskier time than now to sell homeopathic products, as FDA's crackdown on companies selling these products continues. This includes big names such as Boiron and Similasan. Here is FDA's Homeopathic Drug Products Guidance. Reading this guidance and the footnotes in the warning letters shed light on FDA's enforcement thinking and "discretion" about homeopathics. In general, riskier items include products marketed to children, products for serious health conditions that could be dangerous if left untreated (e.g., molluscum contagiosum), products added to the eyes (ophthalmic), or products made with potentially adulterated ingredients (e.g., glycerin). I expect to see more homeopathic warning letters in the near future.

Contaminant testing: FDA this year has issued 29 warning letters to drug and OTC companies for not testing or refusing to provide records for contaminants in their glycerin, ethanol and similar products. These warning letters are generally directed at companies that make products like dandruff conditioner, hand sanitizer and toothpaste, but supplement companies can learn from these letters. Ensuring ingredients like glycerin and ethanol are tested for these possible impurities is essential. Here is FDA's "Testing of Glycerin, Propylene Glycol, Maltitol Solution, Hydrogenated Starch Hydrolysate, Sorbitol Solution, and Other High-Risk Drug Components for Diethylene Glycol and Ethylene Glycol" document.
Additional trends to keep a close eye on are:
Claims in YouTube videos: There have been six warning letters this year that mention claims in YouTube videos, and this continues to be an enforcement trend to watch. A recent warning letter even cited a 5 ½-year-old video, which is one of the oldest I've seen referenced. This again demonstrates that old posts—even those from several years ago—are considered "active marketing" and are fair game for enforcement.
Labeling reminders: This quarter, FDA issued warning letters reminding us about some potentially forgotten dietary supplement labeling requirements. These include changing milligrams to grams when entering non-daily value items over 1,000 milligrams, ensuring "Supplement Facts" stretch the top of most supplement fact panel boxes, and listing Vitamin D rather than Vitamin D3 as a line item. Read more about this here.
CBD update:
FDA CBD and delta-8 THC enforcement increased this quarter, with eight companies receiving warning letters compared with just one in the first half of 2023. All warning letters this quarter are joint FDA/FTC letters and involve delta-8 being added to products that are favorable to children, such as cookies, Cheetos Crunchy Flamin' Hot THC Infused Chips, and Doritos Nacho Cheese THC Infused Chips. As my daughter says, these products are OTT (Over The Top). These products are widely available online and may be accessible at retail locations like gas stations. It is rare for FDA to cite CBD companies for violations that are not related to disease claims, but this wave of delta-8 letters shows the agency will act to protect consumers, especially when products are sold in formats that appeal to children.
Since delta-8 can pose a safety risk to children, FTC considers the selling of these products an unfair or deceptive act. This is a clever way to bring the clout of FTC to this group of warning letters.
→From warning letter: "Section 5 of the FTC Act prohibits unfair or deceptive acts or practices in or affecting commerce. This prohibition includes practices that present unwarranted health or safety risks…. Preventing practices that present unwarranted health and safety risks, particularly to children, is one of the Commission's highest priorities."
Follow Warning Letter Wednesday for weekly updates on interesting warning letters.
The article above is informational only and does not replace competent legal or regulatory review.


Subscribe and receive the latest insights on the healthy food and beverage industry.
Join 47,000+ members. Yes, it's completely free.
You May Also Like
---