Q1 FDA warning letter roundup with Asa Waldstein
Q1 FDA warning letter roundup with Asa Waldstein
In his quarterly update, consultant Asa Waldstein identifies trends in FDA warning letters impacting manufacturers and marketers of dietary supplements.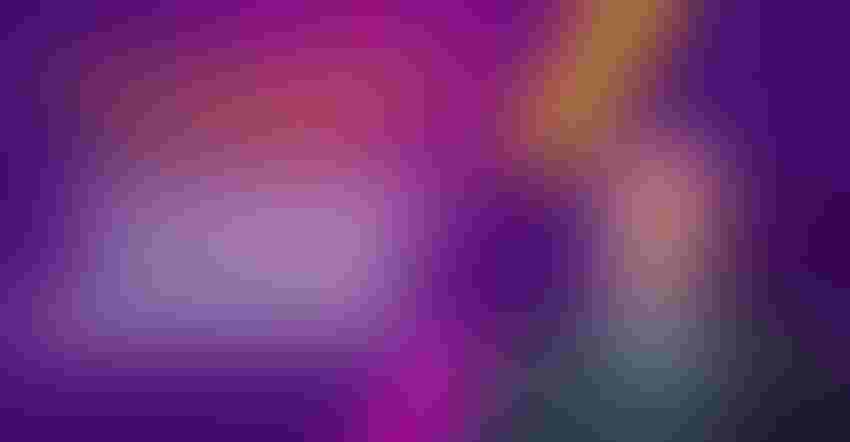 Each quarter, I provide updates on notable FDA warning letters. Understanding enforcement trends is essential for being a savvy marketer, regulatory affairs professional and dietary supplement executive. Have you wondered why FDA issues warning letters to certain companies and not others? FDA likes to make examples of companies not following the rules in areas it wants to focus on, many of which I review here. Staying ahead of trouble is one of the critical and fun reasons to follow enforcement trends.
Old social media posts: In the eyes of FDA, a several-year-old social media post is viewed as a marketing claim that is fair game for enforcement. A one- to two-year-old social media post in a warning letter was unsurprising in the past. However, we're now seeing FDA referencing posts more than three years old, including this warning letter that mentions 2018 Facebooks posts and retweets from 2014. This is the oldest social media post I have seen in a warning letter and is an excellent reminder to clean up old social media posts.
Testimonials and hashtags: These are enforcement trends to watch. In a recent review I conducted on blood sugar enforcement, more than one-quarter of the warning letters included claims made in testimonials and hashtags. FDA continues to pay attention to anything used to market a product, and disease claims made in both hashtags and testimonials are becoming more common. Don't forget this includes all older marketing such as social media posts, blogs and website callouts, where favorable customer reviews are highlighted to showcase product benefits.
High-risk words are the quickest way to attract FDA attention. Anxiety, diabetes, depression, insomnia and Covid are frequently mentioned in warning letters. The combination of the words anxiety and depression was mentioned in most of the 2021 anxiety-related warning letters, including two letters in February 2022.
A few interesting data points include:
Anxiety claims enforcement in 2021 was up 95% over the previous year.

75% of these FDA warning letters contained both anxiety and depression.

45% included claims on social media.

Blood sugar claims have attracted 36 warning letters since the beginning of 2021.

These included claims made on Amazon, social media, testimonials, videos and product tags.

Insomnia claims enforcement increased 57% in 2021, with two recent warning letters in February 2022.
Hangover claims enforcement, which was nearly nonexistent a few years ago, is top of mind for FDA. There have been 14 hangover-related warning letters since the pandemic, including two in December. This should give any company pause that uses hangover support claims as part of their marketing strategy.
Additional trends to keep a close eye on are:
Influencer marketing: Influencers and the brands they represent will continue to be scrutinized by FTC, primarily for not disclosing material connections (e.g., #ad) but also for making disease claims. The recent news of the $930,000 returned to customers who purchased Teami's deceptively marketed tea products through influencers is a good reminder of the 2020 $15.2 million FTC judgment against Teami. This puts social media influencers on notice, and I expect to see more of these cases in 2022.
CBD Update: CBD-related warning letters have been quiet lately, with the notable exception of this letter from October. This letter further defines FDA's position on CBD as an active or inactive ingredient in OTC topical drugs such as hand sanitizer and "pain" creams.
FDA's responsibilities include overseeing the manufacturing and labeling of supplement products. The adage that all marketing is considered an extension of the label continues to be true. However, it is evolving in the era of digital marketing and social media, which is one of the important reasons to follow enforcement trends.
Follow #WarningLetterWednesday on Linked In and Twitter for weekly updates on interesting warning letters.
Asa Waldstein is a certified clinical herbalist and a 20-year dietary supplement executive who has helped oversee three FDA inspections with no 483s. He is principal of the consulting company Supplement Advisory Group, a boutique group focusing on marketing risk analysis and practical marketing solutions for the web and social media. Waldstein  is the founder and host of Asa's Regulatory Education Series, a free educational platform focusing on GMP [good manufacturing practice] compliance, enforcement trends and marketing tips for the supplement and hemp industries. He also chairs the American Herbal Products Association's (AHPA) cannabis committee. Learn more and contact him at asawaldstein.com.
Subscribe and receive the latest insights on the healthy food and beverage industry.
Join 47,000+ members. Yes, it's completely free.
You May Also Like
---