Pre, pro- and microbiotics and your business
Pre, pro- and microbiotics and your business
With consumers' new focus on gut health, popular prebiotic and probiotic ingredients face different regulatory hurdles when used in supplements versus functional foods.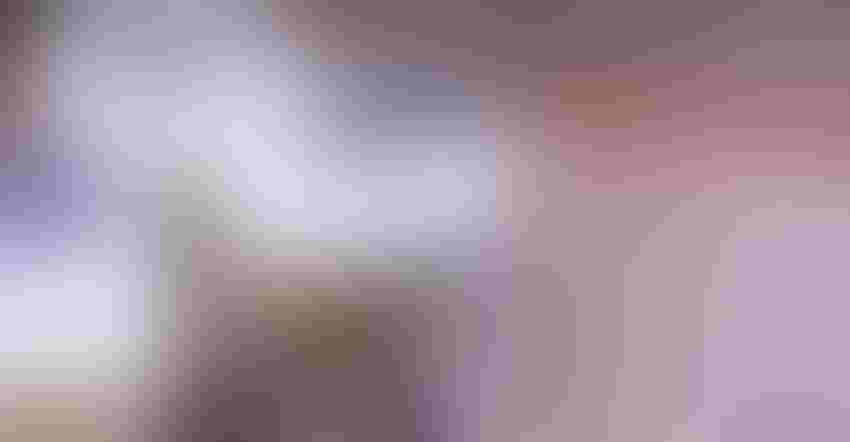 "Eat a plant-based diet—which act like prebiotic and probiotics in the gut." —Deepak Chopra
Digestive health is on the rise in terms of topicality. Emerging science explains more and more about the linkage between digestion and various aspects of health not immediately related to digestion. This logically spurred interest in providing products to meet the growing demand. New entities, though, require regulatory intervention in order to provide compliance. It seems a simple matter of inclusion and compliance with the applicable manufacturing practice regulations, but, what can and should go on behind the label is important.
Let's take a hypothetical probiotic product that delivers, in conventional food presentation, a variety of microorganisms that have exhibited probiotic activity. The microorganisms shown in the labeling, as required, identify the individual species that are included. What is not shown is that two of the microorganisms are present in this food product because of a company's determination that the specific strains used are generally recognized as safe (GRAS). The company opted to notify FDA of the intended use of these two new species of already accepted microorganisms and received notification that FDA did not have any questions. Nothing to see here—move along, all is well.
This points to an interesting aspect of the regulatory structures in place. The use of microorganisms in food products is as old as humans interacting with food itself. In the regulatory world the requirement for food additives carries down to the strain of the microorganism when determinations are made regarding acceptability. The label does not. Introduction of a different strain of a microorganism already in use (say a different strain of Lactobacillus casei) with this new strain constitutes the introduction of a new food additive. If the microorganism strain in question has been determined GRAS, then it is no longer considered a food additive. The replacement of one strain of microorganism for another may occur without direct disclosure to the consumer. That is why the determination must be made.
If we follow a similar example, to the use of the same microorganisms in a dietary supplement product, the two new strains of the microorganism need to be notified to FDA as New Dietary Ingredients. Moreover, according to the 2016 Draft Guidance on New Dietary Ingredients, each supplier of a dietary supplement containing either or both of these hypothetical strains of microorganisms must notify of such use. The notification of the dietary supplements containing the New Dietary Ingredients is in addition to any GRAS determination. The clarity of the law and regulations is that dietary ingredients are exempt from food additive regulations. This includes regulations concerning the determination of a substance being GRAS. Therefore, in order to replace the Lactobacillus casei in your yogurt product with the new strain, a conclusion that the substance is GRAS must be made and (voluntarily) notified to FDA. Then when that same microorganism is intended to be used in a dietary supplement, a notification of such use must be presented to FDA.
The hypotheticals here are simple in that they focus on microorganisms that are understood to have probiotic activity. The short story is that as companies seek market share, different strains of the same genus and species of microorganism are being incorporated into the product pipeline. The regulatory requirements are for the conclusion of GRAS be made for use in food products and the secondary notification of New Dietary Ingredient also must be accomplished. It is not difficult to imagine different prebiotic products with variances within the extended chains of the molecules being offered for product use. The same requirements apply in that any new entity must undergo the appropriate determinations and notifications separately for use in foods and use in dietary supplements.
A last note on another area of digestive health involves the use of enzymes, which the FDA considers special ingredients. A careful review of approved uses for these substances in foods is necessary. Some enzymes are approved only for specific uses. Ensuring the inclusion of a given enzyme does not violate a food additive regulation is mandatory. While there is a fair amount of regulatory discretion, inclusion of an enzyme in a food (rather than as an ingredient in a dietary supplement) for a use other than allowed by regulation renders the product adulterated within the meaning of the law. This subtlety is one of those things that will linger until one day the enforcement discretion evaporates and the use of some relatively "common" enzymes will suddenly be challenged. The GRAS determination process is not a simple one for enzymes and it requires a good bit of expertise to manage the conclusion of safety, stability and activity.
In the end, the things we consume to assist with our digestive process and balance our microbiome are not common or ordinary at the levels provided. This is true whether in fortified foods or in dietary supplements. Individual ingredients must conform to the requirements of the applicable regulations. Only when that hurdle is crossed will consideration be given to the contribution of things like dietary fiber. Awareness of the regulatory requirements cannot be ignored when it comes to these beneficial entities.
Jim Lassiter, chief operating officer, oversees all consulting operations at REJIMUS, formerly Ingredient Identity. He has more than four decades of experience in quality control (QC), and government and regulatory affairs throughout the pharmaceutical, dietary supplement and natural products industries.
Subscribe and receive the latest insights on the healthy food and beverage industry.
Join 47,000+ members. Yes, it's completely free.
You May Also Like
---