Physicians call for DSHEA reform, stricter dietary supplement oversight
Physicians call for DSHEA reform, stricter dietary supplement oversight
A prominent medical group is in favor of requiring manufacturers of dietary supplements list their products with FDA.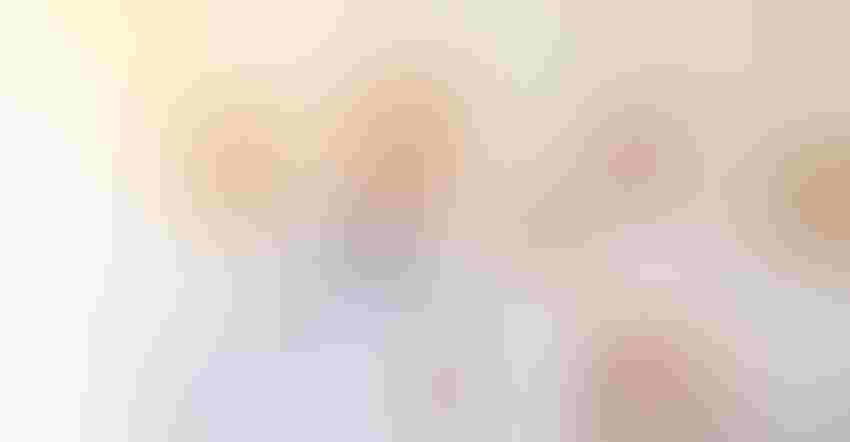 A new policy adopted by physicians at a meeting of the American Medical Association (AMA) advocates for stricter federal regulation of dietary supplements, including modernization of the Dietary Supplement Health and Education Act of 1994 (DSHEA).
AMA said it urged Congress to modernize DSHEA to grant FDA authority to create a mandatory product registry to help detect harmful dietary supplements and remove them from the market. FDA, as well as several consumer and industry trade groups, are in favor of a requirement that manufacturers of dietary supplements list their products with FDA.
The idea is to give FDA and the public—including physicians and pharmacists—the ability to search all dietary supplement product labels in a centralized location, increasing transparency and making it easier for FDA to identify products that may pose risks to consumers.
In 2019, in commenting on the agency's efforts to strengthen its regulation of supplements, then-FDA commissioner Scott Gottlieb, M.D., said the market contained between 50,000 and 80,000 dietary supplement products, possibly more. FDA officials have complained they have little visibility into all the products on the vast market, which complicates their efforts to enforce against finished product brands or ingredient suppliers that may pose a risk to public health.
"Patients and physicians expect the dietary supplements they purchase and recommend to be safe, quality products that are accurately labeled with their contents," AMA Immediate-past Board Chair Jesse M. Ehrenfeld, M.D., said in a Nov. 18 press release. "As the dietary supplement industry continues to grow with little oversight, many more people will use supplements without having a clear understanding of what's contained in these products—potentially putting their health at risk. We need the federal government to step up its regulation and enforcement of the dietary supplement industry to remove unsafe products from the market and protect public health."
AMA disclosed it further wants to strengthen FDA's authority and resources to implement and enforce policies related to supplements, such as mandatory recall, risk-based inspections of manufacturing facilities and strengthening adverse event reporting systems.
FDA already has mandatory recall authority under the law and conducts risk-based inspections of dietary supplement facilities. In FY20, of 289 inspections conducted by FDA for compliance with cGMPs (current good manufacturing practices), the agency performed 74 "for cause" inspections of dietary supplement facilities to probe problems that have come to its attention, according to FDA records obtained by Natural Products Insider through a Freedom of Information Act (FOIA) request.
Under the Dietary Supplement and Nonprescription Drug Consumer Protection Act, manufacturers and distributors of dietary supplements also must report to FDA "serious" adverse events associated with their products, such as deaths, life-threatening experiences and inpatient hospitalizations. Some critics of DSHEA are in favor of a requirement that manufacturers report all adverse events to FDA, not just "serious" ones.
AMA also supports certain requirements for product labels. Among them:
Replacing proprietary blends with a complete listing of all ingredients;

Adding advisory statements on potential supplement-drug interactions; and

Disclosing accurate and useful ingredient measurements.
"AMA's new policy also supports efforts to increase patient, health care practitioner and retailer awareness of resources to help patients select quality supplements, including educational efforts to build label literacy," the medical group stated. "The AMA also strongly urges physicians to ask their patients about their use of dietary supplements and have risk-based conversations with them about using these products."
FDA comments on DSHEA
Since DSHEA was signed into law in 1994, the market for dietary supplements "has grown and changed in both size and scope," according to an FDA spokesperson, Lindsay Haake.
"The fundamental framework of DSHEA continues to provide valuable protections for consumers, but it is also appropriate to examine whether we are fully realizing the vision of DSHEA in light of a rapidly changing environment," Haake said via email. "Last year, the FDA announced a new plan for policy advancements with the goal of implementing one of the most significant modernizations of dietary supplement regulation and oversight in more than 25 years."
The plan's centerpiece, she added, is its proposal to amend the law to require listing with FDA of all products marketed as dietary supplements. FDA made this proposal in President Donald Trump's budget requests in fiscal years 2020 and 2021.
A mandatory listing "would allow the agency to know when new products are introduced, quickly identify and act against dangerous or otherwise illegal products, improve transparency, and promote risk-based regulation," Haake said. "We are encouraged by the growing consensus from stakeholders across the spectrum in support of these reforms and look forward to working with Congress and other stakeholders to advance this goal, as it would significantly enhance the agency's ability to efficiently and effectively protect the public health."
Response from supplement trade groups
AMA's "call for more stringent regulation and more FDA enforcement has many parallels to calls from the supplement industry—including members of the Consumer Healthcare Product Association (CHPA)—who believe DSHEA needs to be modernized and strengthened," said John Troup, Ph.D., vice president of scientific affairs and dietary supplements with CHPA, in a statement. "More than 25 years after the passage of DSHEA, the dietary supplements market has outgrown and outpaced the regulatory framework. Modernization is an important public health issue as bad actors continue to sell adulterated or misbranded dietary supplement products."
Another industry trade group maintained AMA's policy downplayed the health benefits of nutritional supplements and ignored the safety record of such products.
"Nutritional supplements are strongly regulated in the United States and their safety record is far superior to prescription and over the counter drugs, and even conventional foods," said Dan Fabricant, Ph.D., president and CEO of NPA, in a press release.
America, he added, suffers "an opioid crisis"—not one related to Vitamin C.
"Granted, there is no substitute for a healthy diet, exercise and good choices, and people should always speak to their doctor before deciding to take a supplement," Fabricant added. "But the truth is that few of us get enough nutrients from food alone and nutritional supplements are essential to millions of Americans who use them each and every day to support their health."
Subscribe and receive the latest insights on the healthy food and beverage industry.
Join 47,000+ members. Yes, it's completely free.
You May Also Like
---