Owner of kratom, SARMs businesses pleads guilty to conspiracy charge
Owner of kratom, SARMs businesses pleads guilty to conspiracy charge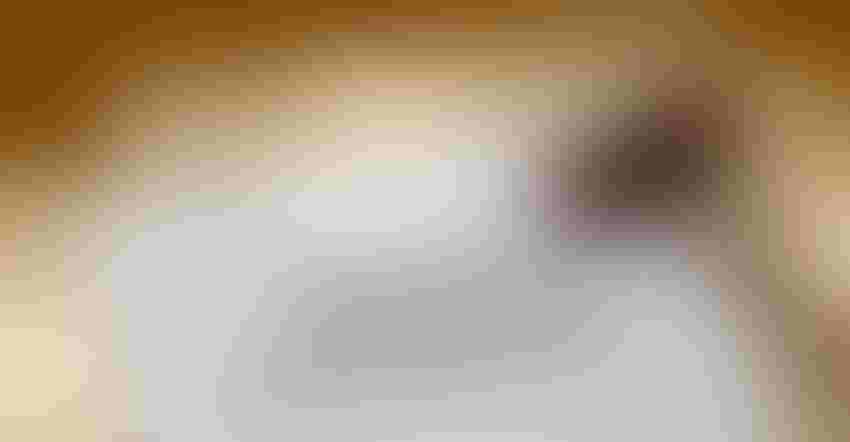 A North Carolina resident whose businesses sold kratom, products labeled as nootropics and selective androgen receptor modulators (SARMs) pleaded guilty to a charge of conspiracy to defraud the United States, according to the U.S. Department of Justice (DOJ).
Joshua Fulton knew most of his customers consumed his products as drugs, DOJ said in an Aug. 31 news release.
To avoid FDA regulation, Fulton and his co-conspirators suggested in disclaimers that the products were not intended for human consumption, according to DOJ. They also failed to register the facility where the substances were produced with the secretary of the U.S. Department of Health and Human Services (HHS), as the law requires, the news release said.
DOJ announced Fulton agreed to forfeit around $10.7 million in funds traceable to his businesses in connection with his guilty plea before U.S. District Judge Christy C. Wiegand. She scheduled his sentencing for Jan. 6, 2022.
Fulton faces up to five years in prison, a fine of $250,000, or both, although the actual sentence imposed is based on the offense's seriousness, as well as Fulton's prior criminal history, if any, DOJ said.
Pending sentencing, Fulton remains free on bond.
"For generations, humans have looked for quick fix, and still, that 'all-natural' remedy could cause serious health effects," said J. David Abbate, assistant special agent in charge for HSI (Homeland Security Investigations) in Pittsburgh, the principal investigative arm of the U.S. Department of Homeland Security.
HSI and FDA's Office of Criminal Investigations conducted the probe that led to the prosecution of Fulton.
According to a criminal charge filed in the U.S. District Court for the Western District of Pennsylvania, Fulton owned and operated several businesses, including Proven Peptides, Sarmsx, Coastline Kratom, Kratom Crazy, Best Kratom, Absorb Health and Peak Nootropics.
Nature of conspiracy
In the charging document against Fulton, Acting U.S. Attorney Stephen Kaufman laid out the defendant's alleged conspiracy to defraud FDA beginning no later than September 2016 and continuing to about Nov. 5, 2020.
As part of the conspiracy, Fulton—through his businesses and their associated websites—sold kratom, nootropics and SARMs, supposedly for research purposes, aromatherapy or other uses outside FDA regulation, according to the charging document signed by Kaufman. However, "Fulton well knew and intended the vast majority of his customers purchased those products from his businesses to be consumed as drugs, which were within FDA regulatory oversight," the document added.
Through his websites, Fulton also made drug claims and advertised health benefits that would result from consumption of his products, such as building muscle, reducing anxiety and relieving pain, the charging document said.
Fulton featured disclaimers on websites associated with his kratom and SARMs businesses, but the disclaimers falsely stated the products were intended as research chemicals or for other purposes outside FDA oversight and not for human consumption, according to the charging document.
FDA safety concerns
"The requirement that FDA approve new drugs before they are marketed is designed to ensure the health and safety of consumers," said special agent in charge Mark S. McCormack, FDA Office of Criminal Investigations Metro Washington Field Office, in a statement. "The FDA will continue to aggressively pursue those who place the public health at risk and compromise the integrity of the regulatory system by purposely evading scrutiny."
The use of SARMs has been linked to life-threatening reactions, including liver toxicity, and SARMs have the potential to increase the risk of heart attack and stroke, according to FDA. The agency also has raised concerns about the use of kratom to treat conditions like anxiety, depression and pain.
"What Fulton admitted to selling were unapproved substances that mimicked steroids, which he purported would have certain effects on the buyer," Abbate of HSI added in a statement, referencing the sale of SARMs.  
Zachary Bolitho, an attorney representing Fulton, declined to comment on his client's guilty plea.  
Subscribe and receive the latest insights on the healthy food and beverage industry.
Join 47,000+ members. Yes, it's completely free.
You May Also Like
---