ODSP outlines priorities for 2021
ODSP outlines priorities for 2021
Dr. Cara Welch highlighted actions this year that support the priorities of FDA's Office of Dietary Supplement Programs. The FDA office responsible for overseeing the market for dietary supplements will remain focused on three strategic priorities in 2021, an FDA official told Natural Products Insider.
The priorities include "safety, product integrity and informed decision-making," according to FDA's Cara Welch, Ph.D., acting director of the Office of Dietary Supplement Programs (ODSP).
"As always, this work will utilize a combination of policy, enforcement and communications approaches as we strive to best protect the public health," Welch said via email through a spokesperson.
She cited examples of actions in 2021 that support ODSP's priorities, including a recently published import alert related to a goal of fostering the submission of new dietary ingredient notifications (NDINs). Incorporated in the Dietary Supplement Health and Education Act of 1994 (DSHEA), the NDIN requirement is intended to give FDA the opportunity to review new ingredients in supplements to ensure they are reasonably expected to be safe.
On March 5, a federal judge entered an order of permanent injunction against a manufacturer of dietary supplements for violations of cGMPs (current Good Manufacturing Practices). Welch also referenced warning letters that FDA issued in February to companies for making illegal claims that their dietary supplements cure, treat, mitigate or prevent mental health disorders, including depression.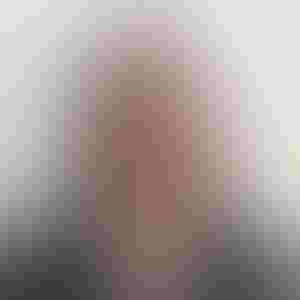 "We are also focused on making internal improvements to improve ODSP's operations, including implementing a reorganization of ODSP to maximize the value of new positions funded by increased appropriations and establish a blueprint for future office growth and continued success," Welch said.
The three strategic priorities identified by Welch are the same ones outlined years ago by her predecessor, Steven Tave, who led ODSP for five years. Welch, a long-time official in ODSP, became acting director Monday.
Natural Products Insider obtained the emailed statements attributable to Welch on March 12, just three days before Tave was scheduled to start a new job at FDA.
Tave has left ODSP to work in FDA's Office of Regulatory Affairs as director of the Office Strategic Planning and Operational Policy, where he will function as the principal advisor to ORA leadership regarding policy development, compliance and enforcement, as well as strategic management of all FDA-regulated commodities.
"As ODSP's first permanent director, Steve has done a remarkable job leading the new office to create a mission-driven strategy while increasing the office's size and funding," two senior-level FDA officials stated in an email Feb. 18 to colleagues. "The office has taken a number of actions to protect consumers from dangerous dietary ingredients, poorly manufactured products and unfounded claims."
The email was sent by Center for Food Safety and Applied Nutrition (CFSAN) Director Susan Mayne, Ph.D, and Doug Stearn, CFSAN's deputy director for regulatory affairs.
"Steve initiated a robust dialogue with the industry and other stakeholders and championed the most significant effort to modernize the regulatory framework for dietary supplements in more than 25 years," Mayne and Stearn added.
Industry demands permanent leadership, regulatory progress
Welch and her team at ODSP have plenty of work to do. They are charged with regulating and policing an industry that Nutrition Business Journal forecast would generate sales exceeding $50 billion in 2020.
Some sources in Washington, D.C., expressed concerns over Welch's ability to initiate and carry out far-reaching policies given her position as acting director.
"Just speaking operationally, it's tough to have a full slate of priorities" considering ODSP doesn't have a permanent director, remarked Dan Fabricant, Ph.D., president and CEO of the Natural Products Association (NPA), in an interview.
Fabricant previously served as permanent director of what was then known as FDA's Division of Dietary Supplement Programs before it was elevated to an "Office" in December 2015.
Robert ("Bob") Durkin, an attorney with Arnall Golden Gregory LLP (AGG), previously worked as deputy director of ODSP, and he also led the office for a period of time as acting director.
Asked whether the acting director position is limiting in some way, he responded, "They don't let you put your individual mark on the program."
An acting director may have "broad-brush ideas" regarding his or her desire to protect "public health, but where you actually devote your resources once you start doing that on a case-by-case basis…is a little bit of a hindrance when it's not officially your office," Durkin acknowledged.
ODSP's immediate priority should be hiring a permanent director, whether that is Welch or someone else, said Steve Mister, president and CEO of the Council for Responsible Nutrition (CRN).
"It is very important to have permanent people in these positions just like it's important that we get a permanent FDA commissioner that's confirmed by the Senate," he said in an interview.
Janet Woodcock, M.D., is acting commissioner of FDA, and President Joe Biden has yet to nominate someone to be the permanent head of the agency.
"When you have an acting person in place, they are not empowered to move broad policy initiatives forward," Mister said. "They may keep the trains running on time, but they're not empowered to move broad initiatives."
Mister cited several issues that he said ODSP should address in 2021. He pointed out FDA has supported a requirement for a mandatory product listing in budget proposals to Congress, yet the particulars of its proposal haven't been publicized.
"We still have not seen a template from the agency of what that would look like," Mister said. "We've been told that there is language at the agency, but nobody from industry has seen it, and as far as we know, nobody in Congress has seen it [either]."
Mandatory listing is not an initiative solely within the control of ODSP, and whether a proposal is shared with lawmakers and the public could be influenced by the wishes of top brass at FDA.
On the other hand, ODSP specifically has faced heat for not completing a final NDI guidance. The last draft—a 102-page document—was published in August 2016.
"We need the agency to finalize that," Mister remarked. "It's been too long."
Trade association leaders, as well as critics of the industry, also have complained FDA is reluctant or slow to enforce against dietary supplement marketers and manufacturers that do not comply with regulations, including the new dietary ingredient notification (NDIN) requirement.
Kevin Bell, a partner with AGG and outside counsel to NPA, characterized the recent import alert concerning NDIs as "the biggest step forward I've ever seen ODSP take in moving forward on priorities."
Import Alert 54-18 relates to "detention without physical examination (DWPE) of dietary supplements and bulk dietary ingredients that are or contain new dietary ingredients."
Two Chinese-based firms, and an NDI known as higenamine, are identified as being subject to DWPE under the import alert.
Under a best-case scenario, the import alert could lead to greater compliance with the NDIN requirement, which could support FDA's main mission of protecting public health. On the other hand, some sources suggested the import alert will not produce its intended effect if FDA does not add ingredients and firms to its so-called Red List under the alert.
"Industry is only going to take that import alert seriously if more companies that don't have a necessary NDIN are added timely" to the Red List, Bell said via email. If two companies only remain on the import alert in six months, Fabricant said, "we have a problem."
Finally, Durkin suggested the number of NDINs filed with FDA will demonstrate whether the import alert proves to be a success or flop. Despite estimates that the market may contain upwards of 80,000 dietary supplement products, FDA typically receives fewer than 50 NDINs annually.
While ODSP officials may cite the Red List on the import alert as helping to meet one of their 2021 objectives or priorities of encouraging NDINs, if the agency doesn't receive more notifications in the coming months, "this was a failure and they did not administer it correctly," Durkin warned.
Subscribe and receive the latest insights on the healthy food and beverage industry.
Join 47,000+ members. Yes, it's completely free.
You May Also Like
---