Nu Skin Faces SEC Probe Related to Chinese Operations
Nu Skin Faces SEC Probe Related to Chinese Operations
China has been a bastion of growth for global multilevel marketers like Nu Skin and Herbalife Ltd., but Nu Skin's business model came under scrutiny there last year over reports that Nu Skin was engaging in prohibited activities.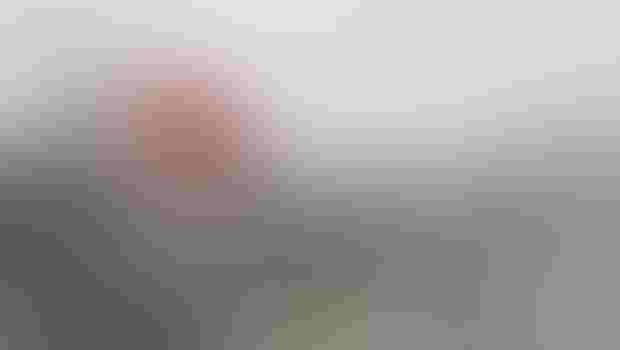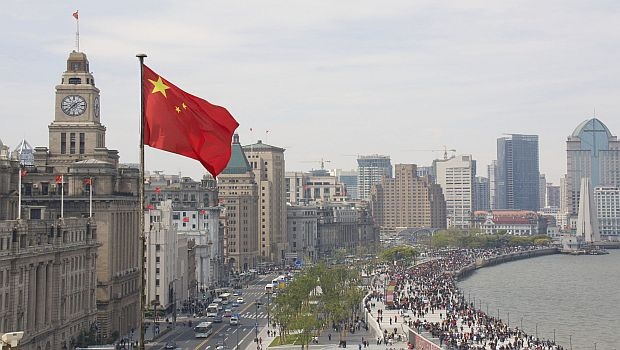 The Securities and Exchange Commission launched a formal probe into Nu Skin Enterprises Inc., the latest development in connection with the company's once high-flying operations in China.
Nu Skin learned in April that the SEC was investigating certain aspects of its operations in China, specifically regarding a charitable donation Nu Skin made in 2013 and related issues, the multi-level marketer (MLM) disclosed last week in a regulatory filing.
"The SEC has advised us that the existence of the investigation should not be construed as an indication by the SEC or its staff that we or any of our officers or directors had violated any of the federal securities laws," said Nu Skin, which trades on the New York Stock Exchange under the symbol NUS, in the regulatory filing.
Nu Skin, a Provo, Utah-based marketer of nutritional supplements and personal care products in 53 markets around the world, said it intended to cooperate with the investigation.
"This investigation is at an early stage, could expand beyond its current scope and, regardless of its outcome, could adversely affect our business," Nu Skin said in the "Risk Factors" section of its SEC filing detailing its first-quarter results.
Truman Hunt, president and CEO of Nu Skin, said in a recent investor call that the SEC probe concerns a donation Nu Skin made to a local charity before the company faced media scrutiny in China.
"And we continue to believe that our business and operations in China comply in all material respects with applicable laws," he said.
China has been a bastion of growth for global MLMs like Nu Skin and Herbalife Ltd, but Nu Skin's business model came under scrutiny there over reports that Nu Skin was engaging in prohibited activities.
Last year, the Chinese government fined Nu Skin US$524,000 for selling products that were not registered for the direct selling channel. The company was fined another $16,000 for making product claims that lacked adequate documentary support, and six employees were fined $241,000 for unauthorized promotional activities, the company disclosed in March 2014.
China authorizes direct sales, but prohibits MLM arrangements in which marketers can earn compensation based on product sales to other distributors within their own network. China banned direct sales for several years beginning in 1998 after consumers reported getting ripped off through pyramid schemes.
Nu Skin announced the fines following an investigation into its business practices by China's Administration of Industry and Commerce.
Nu Skin said in the regulatory filing it has "voluntarily communicated with the SEC" over the past year in connection with the company's internal review of its Chinese business and related issues. The voluntary review, conducted by Nu Skin's audit committee, has basically wrapped up and "did not uncover any fact that would alter management's view that our business model and operations in China comply in all material respects with applicable laws," Hunt said in the recent investor call.
Still, Nu Skin's operations in China have waned. For the three months that ended March 31, 2015, Nu Skin reported revenues of $187.4 million in Greater China. The figures are down 33 percent compared to revenues of $278.9 million in the prior year quarter.
The sales trajectory differs starkly from prior years. Over a three-year period, Nu Skin's annual revenues in Greater China jumped from $333.6 million (2011) to $550.7 million (2012) to $1.36 billion (2013). Greater China revenues in 2014 fell 37 percent to $948.5 million.
In the most recent quarter, Nu Skin's total revenues fell 19 percent to $543.3 million versus the prior year period of $671.1 million.  
"Overall we believe weakening China trends indicate company results have yet to fully stabilize, reducing visibility and throwing into question the timing and level of the anticipated improvement in sales growth," Stifel Nicolaus's Mark Astrachan said, reported Barron's, a financial publication that is owned by Dow Jones & Company Inc.
As Nu Skin previously revealed, its business operations in China were disrupted last year after it voluntarily suspended business meetings and accepting new applications for sales reps in response to press and regulatory scrutiny. Nu Skin resumed such activities in May 2014.
In its 2015 first-quarter results, Hunt noted the company was approved to begin direct sales activities in two additional cities in the Guangdong Province.
"We believe in the potential of China's large and growing market, and look forward to expanding our footprint in the country," he said.
In a letter to shareholders on its annual results that was filed Tuesday with the SEC, the company acknowledged facing a number of challenges in 2014, including a 33 percent decline in revenues in Mainland China. But the MLM also cited reasons for optimism in the region.
"We were pleased to conclude 2014 with signs of sequential business stabilization in Mainland China, as sales were relatively even from the second to the fourth quarter, positioning us for a return to local-currency growth in 2015 and beyond," Hunt and Nu Skin Executive Chairman Steven Lund said in the letter to shareholders.
Nu Skin cannot entirely leave behind its previous problems in China. The company and its directors have been sued in putative class-action and shareholder derivative litigation.
Several proposed class-action lawsuits in Utah federal court have been consolidated. Earlier this year, a federal court denied Nu Skin's request to dismiss a consolidated lawsuit, according to a regulatory filing. The consolidated complaint alleged Nu Skin operated a pyramid scheme in Mainland China and made false and misleading statements in connection with its sales operations and financial results there.
In addition, a consolidated shareholder derivative complaint alleged Nu Skin directors and officers—including Hunt—breached their fiduciary duties based on accusations of operating a pyramid scheme and paying MLM commissions in violation of Chinese law.
The defendants have moved to dismiss or stay the lawsuit pending resolution of the securities litigation. A hearing is scheduled for July 17 in Utah federal district court. The derivative complaint seeks to recover damages on behalf of, rather than against, Nu Skin.
In its motion to dismiss the lawsuit, the defendants asserted, "Plaintiffs ignore the plain and simple fact that the Chinese government conducted an extensive months-long investigation into these same allegations in early 2014 and did not conclude that Nu Skin engaged in the very violations of Chinese law that Plaintiffs claim the Nu Skin board ignored."
Subscribe and receive the latest insights on the healthy food and beverage industry.
Join 47,000+ members. Yes, it's completely free.
You May Also Like
---