NPA: Costs of NDI Submissions Could Be Overly Burdensome Based on FDA Guidance
NPA: Costs of NDI Submissions Could Be Overly Burdensome Based on FDA Guidance
Daniel Fabricant, Ph.D. of the Natural Products Association (NPA), a former regulator, weighs in on FDA's 2016 new dietary ingredient (NDI) guidance and the potential steep costs of compliance.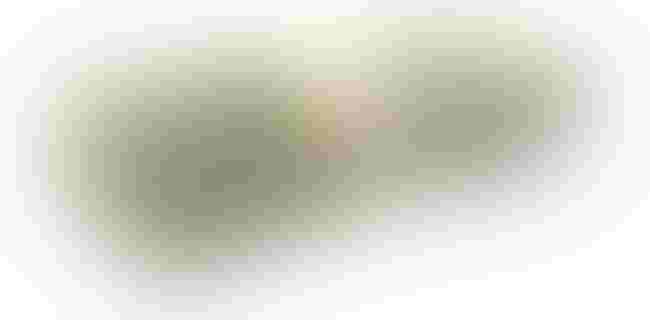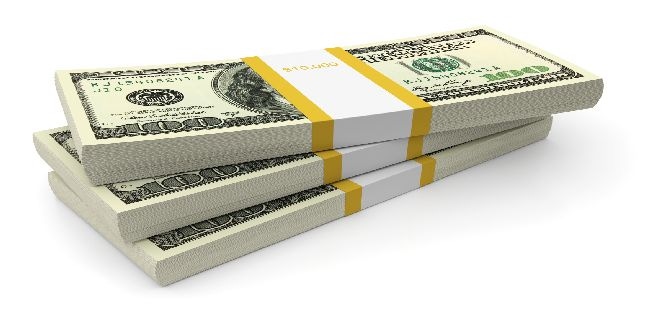 Let us be blunt, it's a losing game to correct the record. If the new dietary ingredient (NDI) guidance in its current form goes final, the die is cast, and it's expensive. The actual cost of submitting an NDI notification to FDA can vary depending on the nature of the ingredient, and it falls along a continuum. A supplement brand may have all the data it needs from excellent documentation of historical use in publicly available manuscripts, or the ingredient may require other evidence of safety, which may necessitate spending dollars toward a regulatory goal (NDI submission) as opposed to a research and development goal.
The next decision a brand needs to make is whether it would be satisfied with an IAL (acknowledgement-with-comment) or AKL (acknowledgement-without-comment) letter from FDA. While both letter responses from FDA mean the agency has been notified of the ingredient, an AKL letter might require substantially greater investment.
Third, the types of studies needed to be performed depend on the ingredient. For most ingredients requiring "other evidence of safety" from toxicology tests, a supplement brand is looking at a 90-day subchronic study using a rodent animal model. While FDA removed all references to the Redbook, the toxicology tests the agency suggested in the revised NDI guidance remain akin to testing necessary for food additives, which have a completely different safety standard in the statute when compared to NDIs notified to the agency. The Natural Products Association (NPA) recommends at least a 90-day subchronic animal study to have any hope of achieving an AKL.
When NPA inquired from its own member companies and notifiers who have recently filed NDIs with FDA, the cost to prove identity and demonstrate safety in chemical assays and toxicity studies, respectively—the two gates of the NDI process—ranged between US$180,000 and $330,000. The average cost associated with preparing text, graphs, tables and figures, properly formatted for FDA's NDI submission portal, was equally steep at $160,000. The NDI submission cost quoted by another trade association of $50,000 is closer to what one might pay a consultant to write up the actual NDI notification, but it would not include staff time and resources spent in collecting, collating and analyzing data used in the final submission. The same trade association over-estimated that half of all supplements on the market (approximately 27,500 products) require a submission. We find this to be a gross overestimation. No one knows the real number because no one has drafted a safe harbor database based upon actual evidence collected and conducted a market survey of all products on the market.
However, the large dietary supplement and ingredient supply companies that have been in business for decades have their own catalogs and records and, therefore, would not have to file NDI notifications for most of their products and ingredients. While NPA believes the cost to industry is not in the billions, a cost of $500,000 to any company large and small to produce an NDI notification that does not guarantee intellectual property (IP) protection is overly burdensome. And that cost only represents the bare minimum of what FDA expects. Considering  FDA's food additive-level testing requirements in the NDI guidance, and including  two-year bioassays for cancer, teratology studies, one-year chronicity studies, reproductive studies and gene toxicology, the cost and reasons for doing these "extra" tests quickly escalate from laughable to absurdity.
NPA believes a reasonable NDI guidance is still important for this industry, but FDA needs to start over again. The fact that they did not even conduct an economic impact analysis—as we pointed out in both of our NDI comments of 2016—tells the entire story. Even regarding FDA's unprecedented vinpocetine administrative proceedings, the agency did not conduct an economic impact analysis over making a determination to essentially ban the ingredient. While the jury is out on how FDA will rule on vinpocetine, our comments made it clear as to how vinpocetine qualifies as a dietary ingredient. Finally, how does the agency expect more NDI submissions when it can "revisit" previously submitted NDIs to the docket with a 20-year history of safe use and lawful marketing in the United States? FDA should punish those operating in a state of non-compliance, not the ones who have complied fully with the statute.
Daniel Fabricant, Ph.D., is executive director and CEO of the Natural Products Association (NPA), the nation's largest and oldest trade organization representing the natural products industry, including dietary supplements, foods, personal care products and more. Most recently, Dr. Fabricant served as the Director of the Division of Dietary Supplement Programs at the U.S. Food and Drug Administration (FDA), where he directed agency policy, public affairs and regulatory action regarding regulation of the dietary supplement industry for more than three years.
Subscribe and receive the latest insights on the healthy food and beverage industry.
Join 47,000+ members. Yes, it's completely free.
You May Also Like
---